Image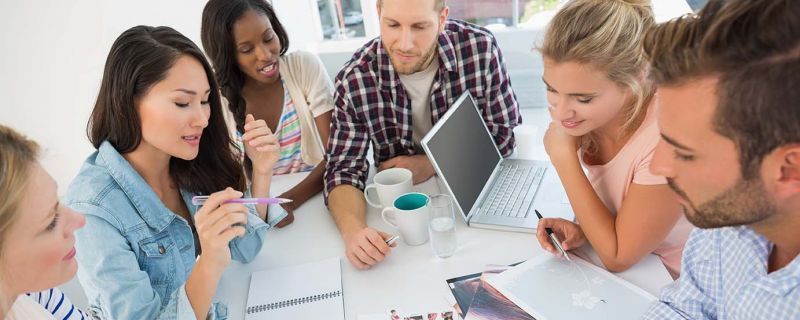 Undergraduate degrees in the UK
At undergraduate level British universities offer a wide range of subjects, and students have the option to combine several subjects or concentrate on one primary subject throughout their degree programme. Students who pursue bachelor degrees in the UK focus on their major coursework from the start of their degree, without needing to take any general education courses like you would in for instance the US.

AM I QUALIFIED TO STUDY IN THE UK?
If you want to study at one of Britain's leading universities as an undergraduate student, the universities have varying expectations in terms of standardised test scores or entry requirements. Our advisors will help you navigate these entry requirements to help you find the right course at the right academic level for you.

TYPES OF UNDERGRADUATE DEGREES
At undergraduate level students have the option to pursue three different types of programmes.

The Foundation Year
A foundation year is a pre-university programme that aims to get a student up to speed for a particular course. This year-long programme works quite well for certain courses within Engineering, Art & Design etc. Foundation programmes at British universities are specifically designed for students whose first language is not English.
International students need to be especially careful when considering foundation programmes as they may not be a necessary or a worthwhile investment of both time and money. A student with average or good grades and qualifications accepted by British universities should not undertake a foundation year. Our Student Advisors can assist in identifying which universities accept students' current qualifications. In some cases, a foundation programme is the correct route for an international student, but it can be hard to navigate which universities and which programmes would be suitable.

Different Undergraduate Degrees
In England, Wales and Northern Ireland, you can do a 3-year undergraduate degree and graduate with for instance a Bachelor of Arts (BA) or Bachelor of Science (BSc). You can also opt for a 4-year sandwich course, which includes one year's professional experience in industry or a year studying abroad.
If you choose to study in Scotland, you will follow a system that is more similar to the US one. In fact, the American university education system is modelled after the Scottish system; however, a Scottish undergraduate degree still tends to be more focused than a typical degree at an American university. An undergraduate degree in Scotland takes four years to complete. As a student in Scotland you will study a wider range of subjects than in England, Wales, and Northern Ireland, however you must declare a main focus of study at the start of the degree (though this can be changed during the course if you want).

There are 2 types of British undergraduate degrees
Single-honours programmes involve the focused study of a single subject. The core of each programme is already designed and you have the opportunity to shape your work by choosing additional modules.
Joint-honours programmes/combined programmes enable you to study a combination of subjects, creating opportunities for you to build a degree programme to suit your personal interests and needs.

HOW ARE BRITISH DEGREES TAUGHT?
? Lectures - Formal presentations by experts in the respective fields to large groups of students, who take their own notes.
? Seminars - Small groups of 8-20 students who discuss assigned topics with a tutor.
? Tutorials - More informal meetings in which 1-3 students discuss their work with a tutor. The close contact between student and tutor in seminars and tutorials is unique to British universities and a particular strength of UK degree courses.
? Continuous assessment - Depending on your degree course you will be expected to produce coursework, participate in projects, seminars and sit exams. Plus, depending on the course, produce a final dissertation and take final exams.

ACROSS THE POND SUPPORT
Our Across the Pond Student Advisors will assess your academic background, test scores and personal interests before recommending the universities and the programmes that will best serve your professional goals. As an Across the Pond student, you will receive free guidance and advice throughout the entire application process – from choosing the right university for your goals to writing a strong personal statement to information on how to complete the student visa application.