Image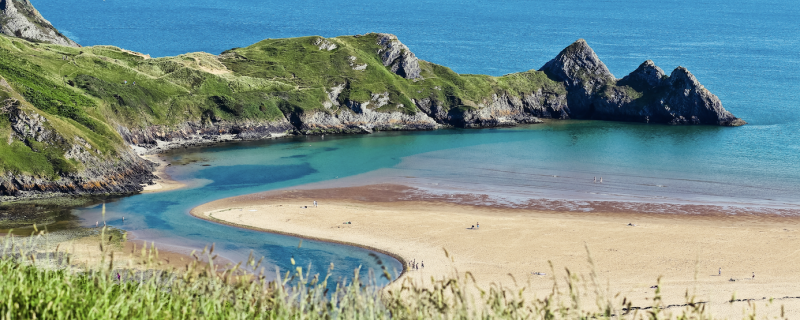 STUDY AT UNIVERSITIES IN WALES
From the stunning coastline and sandy beaches to rugged mountains, the natural environment of Wales is beautiful and is ideal for a healthy and active lifestyle. In Wales you will find three of UK's National Parks and five designated areas of Outstanding Natural Beauty. Wales is surrounded by sea on three of its sides, so you are never far from water.
Wales also offers exciting and vibrant cosmopolitan cities, bursting with cultural events, galleries, museums, pubs, and restaurants. However, there are plenty of quaint villages and historic charming small towns in Wales as well. Wales is characterised by a fascinating heritage, which dates back to pre-historic times with ancient Celtic and Roman settlements, magnificent medieval castles and superb industrial architecture reflecting the historic iron and coal trade in Wales.
Wales is also a real source of creativity and culture. From children's author Roald Dahl to the internationally acclaimed fashion designer Julien Macdonald, Wales continues to produce fine talent and make an impact on the international arts world. The country is also renowned for musicians such as Tom Jones, Stereophonics and Duffy and actors including Sir Anthony Hopkins, Christian Bale and Catherine Zeta Jones.
Although English is spoken by everyone in Wales, around 20 percent of the population also speak Welsh. The Welsh language is the country's most important distinguishing feature, demonstrating its distinctive identity and culture. The people of Wales are refreshingly open, warm-hearted and hospitable and are keen to provide international students with a comfortable and friendly living and studying environment.
The Welsh education system focuses on the student as an individual and studying in Wales grants you the flexibility to pursue your goals within a vast number of disciplines in some of the country's most spectacular places. Many campuses are based in areas noted for their outstanding beauty and within walking distance from the coast. There is a close relationship between higher education and local industry, business, and commerce in Wales, enabling collaborative links between universities and the local communities.
Contact one of our UK Study Experts now to find the perfect partner university for you.