Image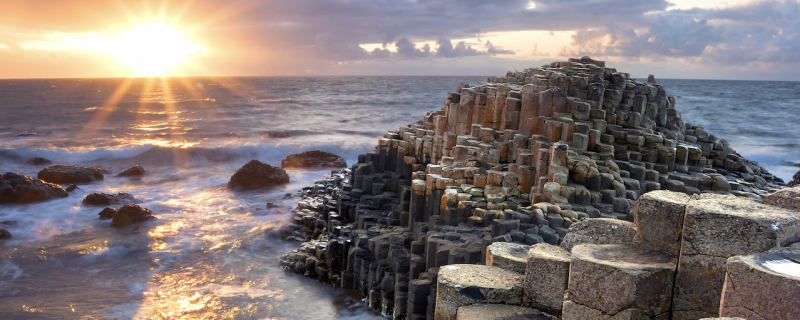 STUDY AT UNIVERSITY IN NORTHERN IRELAND
Northern Ireland is one of the four constituent nations which make up the United Kingdom, and is situated in the north-eastern region of the island of Ireland, where it shares southern and western borders with the Republic of Ireland. A diverse society, it is home to a growing population that currently is approximately 1.86 million, some of whom speak not only the official language of English, but also the regional languages Irish or Ulster Scots (also known as Ullans). Although Northern Ireland has a turbulent history, peace now reigns and it is one of the most culturally vibrant and beautiful regions of the world.
Despite its modern assets, though, Northern Ireland's history reaches back to 7000 BC, and it is home to countless historical sites, including stone circles, Neolithic and Bronze Age remains, and medieval monasteries; the only complete walled city on the island, Derry/Londonderry; and the fourth-century historical and mythological figure of St Patrick, who brought Christianity to the island. The region is renowned especially for its literary culture, and is the home of writers such as Oscar Wilde, Samuel Beckett, and the Nobel Laureate Seamus Heaney.

Northern Ireland: A Unique Location
Northern Ireland has the lowest student cost of living in the UK (Which? University, 2018) and the lowest student rent (Natwest Student Living Index 2019), making it one of the most affordable cities in the United Kingdom to live. It is home to two-thirds of Northern Ireland's largest 50 companies and is the number one global destination for financial technology R&D investments.
Northern Ireland also has some of the most stunning landscapes and seascapes in the world, with mountains, oceans, and a plethora of flora and fauna. County Antrim, for instance, is home to the UNESCO World Heritage site Giant's Causeway (Clochán an Aifir), as well as the Antrim Plateau, a grassland which evolved out of sixty million year old volcanic rock. In fact, if you are a fan of Game of Thrones, you can tour Northern Ireland and visit many of the sites used in the series, much of which is filmed in the region. What a great way to spend your breaks while studying at our partner university Queen's University Belfast!

Belfast
The nation's capital Belfast (where the Titanic was built!) is home to its parliament buildings, and is also the most connected city in the nation, with an international airport and a sea port. Motorways make much of the region accessible, and train travel provides a link to areas across the island. It's easy to travel to other European cities from Belfast. Cross-border train services run from Belfast to Dublin and back up to 13 times daily, and all major UK cities are within an hour's flying time.
Belfast is a modern capital city, known for its welcome, accessibility and affordability. Described by Lonely Planet as a 'must-see visitor destination', Belfast is more affordable than every other major student city in the UK and Northern Ireland has been named the safest region in the UK. It is a thriving European capital with a unique cultural identity. Named the 'happiest place in the UK (Office of National Statistics 2016), it has a buzzing arts and social scene, historic pubs, big-brand shopping and a friendly, welcoming populace. Belfast is a compact city that is really easy to get around on foot.
Belfast is a hidden gem in the UK. Located in Northern Ireland it brings both Irish and British culture together in a unique blend, making it distinct from any other city in the UK. The city has been designated as a UNESCO World Music City and is bursting with nightlife and fun. Alive with clubs, pubs and music, the city has a packed schedule of festivals and events including Belsonic and Belfast Vital.
A city with innovation at its heart, Belfast is ranked in the world's top 10 Digital Economies of the Future. There are almost 900 international companies located in Northern Ireland, making Belfast the second most successful city in the UK (after London) for attracting US trade. There's plenty happening outside the city too, including the famous filming locations for the HBO series Game of Thrones, the awe-inspiring Giant's Causeway, voted the UK's best Heritage Attraction, and the Mourne Mountains, an Area of Outstanding Natural Beauty canonised as CS Lewis' Narnia. 31 blue flag beaches line the Northern Ireland coastline and there are plenty of clubs and societies (like the surfing club) that support students in availing of all the stunning locations on their doorstep!
Contact one of our UK Study Experts today to find the perfect university for you.