Image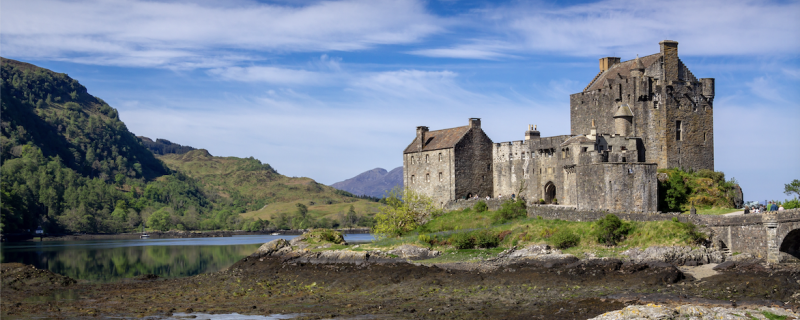 STUDY AT UNIVERSITIES IN SCOTLAND
One of four constituent nations which make up the United Kingdom, Scotland is a small but multicultural society with just over 5 million people. The main language is English, although Scotland's mother tongue, Gaelic, is still spoken in the North and West of the country. Scottish people are famously friendly, people from all over the world have been coming to live in Scotland for centuries, so you can be sure of a warm welcome when you come and study here.
Scotland is characterised by cosmopolitan cities, spectacular landscapes, and a varied sports, arts, entertainment, and social scene. As a very compact country, it is easy to get around Scotland. Together with its rugged countryside, Scotland has several major cities. Edinburgh is the capital and is home to the Scottish Parliament, Edinburgh Castle, and the Edinburgh International Festival. Forty miles west is Glasgow, Scotland's largest city. It has excellent shopping and is perceived as Scotland's 'capital of style'. Heading north, you will find Stirling, Scotland's newest city and further northeast is Dundee, one of the top 200 universities in the world. There are excellent transport links between Scotland's cities and the rest of the UK. Edinburgh and Glasgow are home to international airports, linking Scotland with the rest of the world and making travel to the rest of the UK and Europe a breeze!
Scotland has been a leader in education since the early part of the 15th century. The education systems in the USA, Canada, and China all mirror the model that was pioneered by the Scots. The approach is focused on the needs of the student and is designed to create time and space for individual development. Ranked as one of the best in the world for research, Scotland produces more academic papers and citations per 10,000 residents than any other country in the world. Scotland is a world leader in areas such as biological sciences, genetics, and astrophysics. The country has a strong and growing economy with top industries including: finance, life sciences, traditional and renewable energies, oil and gas, medical technology, tourism, and the creative industries.
Contact one of our UK Study Experts now to find the perfect partner university for you