Image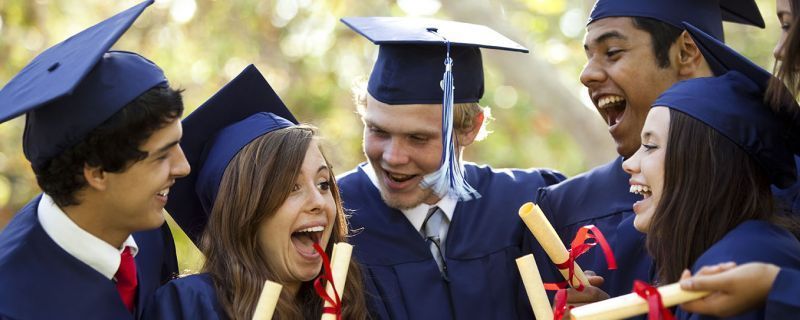 Why study in the UK?
Discover the advantages to choosing a university in Britain! We would be happy to tell you even more about all the opportunities and advantages of studying in the UK.

No GRE required
The UK university admissions process for graduate courses does not require the Graduate Record Examination score for admission with the exception of some MBA and Finance courses. All you need for your application is your official English language qualifications, grades, reference letter(s), and a personal statement - we make all of that as simple as it can possibly be! We even help you figure out where and what you should apply for if you feel insecure.
Finish your Degree Faster
Your education does not have to take ages. A three-year Bachelor's and one-year Master's lets you get straight to the point! Less time means less money, but you will walk away with a respected degree from a distinguished university that is transferable around the world. You most likely get to start working and earning money 1-2 years before people in your home country!
Cost effective choices
Higher education is expensive, but you'll be pleased to know that tuition fees are less expensive in the UK than in for instance the US if you are considering the US as a potential study destination (you also safe a lot of time compared to the US). If you're looking to study a programme at one of the top higher education institutions at a price that doesn't exceed your budget – check out our UK universities.
UK Degrees Recognised all over the world
If you're feeling deterred from applying to a UK university because you're nervous about your career back home, there's no need! Our UK partner universities all offer programmes that you can utilise when applying for jobs at home after your studies. Some courses may require you to go through an approval process when you get back home - feel free to reach out and we will help you find out what is required for you to get approved in your home country.
UK Degrees Impress Potential Employers
Employers in general will be impressed with an applicant who has studied overseas, especially at a UK university. Not only is the academic standard at our universities in England, Scotland, Wales and Northern Ireland valued and of high prestige, your experiences abroad will demonstrate that you are independent, open-minded, flexible and up for a challenge!