Image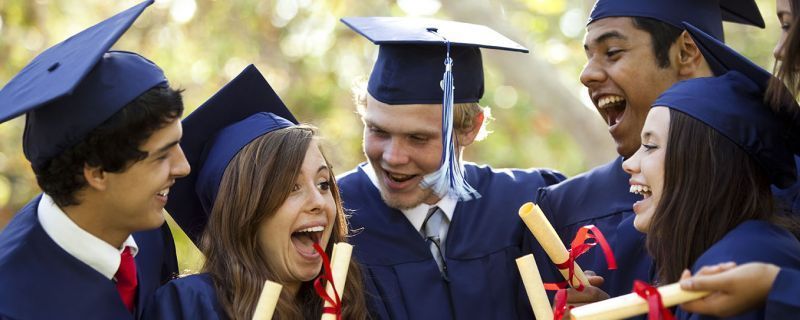 Postgraduate Degrees in the UK
The Ultimate Guide to Postraduate Degrees in the UK for International Students
Whether you have already done your undergraduate degree in the UK, have completed a study abroad programme as an undergraduate and wish to pursue a British postgraduate degree or wish to embark on a master's programme at a British university for the first time, we offer you options specific to your individual objectives and background. Across the Pond - Study in Britain is partnered with UK universities that have an outstanding range of high-quality, world-ranking graduate degree programmes, most of which are offered in globally leading departments.

AM I QUALIFIED for postgraduate studies in the uk?
International students (students not from the United Kingdom) who have graduated with a bachelor's degree from an accredited university with an average to good grade point average will be considered for postgraduate study. British universities do not solely rely on a student's grades when making an admission decision. However, they also consider a well-written Personal Statement and one or two academic letters of recommendation. Please also remember that UK universities do require official English language qualifications is English is not your first language or you have already done a degree in an English speaking country.

TYPES OF POSTGRADUATE DEGREES
At postgraduate level, students have a choice between a taught degree, a research-based degree, or a PhD.

The Taught Master's Degree
Usually called an MA (Master´s of Art) or an MSc (Master's of Science), a taught master's degree usually takes just 12 months to complete and is very popular with international students. It follows the same structure of classroom work and some research that you would expect from most degrees around the world, but is more focused and thus shorter (or have a shorter dissertation). Many of our universities have professors who are leading researchers in their fields of study, publish papers and make groundbreaking discoveries, so this is an excellent opportunity to learn from the best!

The Research Master's Degree
The research-based master's degree can be called a variety of names, including MSc by Research or MRes, and are normally based on a research project that the student would undertake in lieu of classes. Research-based master's usually involve working closely with a tutor and take around 12-18 months to complete but can take sometimes take up to two years. Many students often begin this type of programme and then transfer into a PhD. Part of your master's work is often credited towards your PhD and may serve as a basis for your PhD research area. As with a PhD, in order to be accepted into a research-based master's programme, you must typically submit a research proposal and have a strong background in research, especially in your subject of interest. If you are particularly interested in a specific area of study and have perhaps already done some undergraduate research, this may be an attractive option for you.

The PhD
British PhD programmes normally take three years to complete. For more information about PhD programmes, please contact your Student Advisor with Across the Pond or sign up for one.
ACROSS THE POND SUPPORT
Our Across the Pond Student Advisors will assess your academic background and personal interests before recommending the universities and the programmes that will best serve your professional goals. As an Across the Pond student, you will receive free guidance and advice throughout the entire application process – from choosing the right university for your goals to writing a strong personal statement to information on how to complete the student visa application.