Image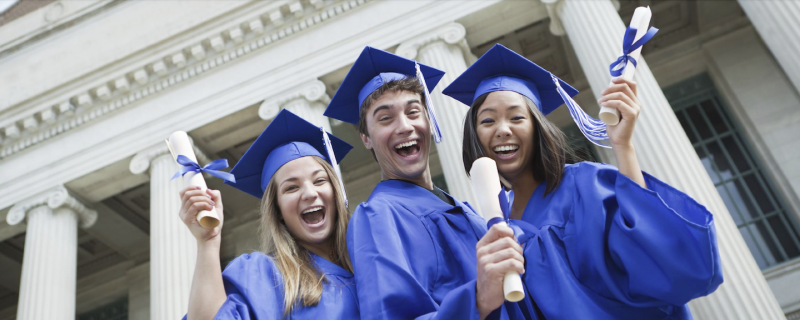 STUDIEREN IN GROSSBRITANNIE
Click here for an English version of this page
Möchtest Du im Ausland studieren? Unter den deutschen Studenten ist es sehr beliebt, in Großbritannien zu studieren. Mit ihren hochrangigen Universitäten, der Stadt London und dem großartigen Studentenleben, ist Großbritannien für deutsche Studenten eines der beliebtesten Studentenziele im Ausland. In Großbritannien kannst Du eine neue akademische Welt entdecken, Dein Englisch verbessern, Freunde aus der ganzen Welt finden, eine neue Kultur entdecken und Deine Karrieremöglichkeiten verbessern. Oder möchtest Du ein Land kennenlernen, was sich schnell weiterentwickelt, ohne seine eigene Geschichte und Tradition zu vergessen?

Across the Pond unterstützt Dich, Deine Traumuniversität in Großbritannien zu finden - und ZWAR KOSTENLOS!
Bereits seit 2004 hilft Across the Pond Studenten aus der ganzen Welt mit ihren fachkundigen Ratschlägen und unterstützt Euch, in England, Schottland, Wales und Nordirland, einen passenden Studiengang zu finden. Wir bieten jetzt deutschen Studenten eine kostenlose Beratung an, die mehr über diese beliebten Studienziele erfahren möchten. Alle unsere Berater haben selbst in Großbritannien studiert und beantworten gerne alle Fragen rund um das Studieren in Großbritannien. Wir unterstützen bei:
Empfehlungen von Universitäten und Studiengängen basierend auf Deinen Anforderungen, Vorlieben und Deinem akademischem Hintergrund. Du erhältst sämtliche Informationen, damit Du die perfekte Entscheidung für Dich und Deine Vorstellungen treffen kannst.

Informationen über alle Arten von Bachelor- und Master-Studiengängen. Wir arbeiten mit handverlesenen Universitäten - verteilt über ganz Großbritannien - mit sehr vielen unterschiedlichen Studiengängen zusammen, aus denen Du wählen kannst.

Überprüfen aller Informationen bezüglich möglichen Stipendien bei unseren Partner- Universitäten, Lebenshaltungskosten, Kursgebühren und möglichen Studentendarlehen (BAföG).

Wir unterstützen Dich während des gesamten Bewerbungsprozesses. Das erhöht Deine Chancen, bei der Universität Deiner Träume angenommen zu werden.

Wir helfen Dir, die Bewerbungsunterlagen für die britischen Universitäten auszufüllen. Ausserdem unterstützen wir Dich bei der Zusammenstellung aller benötigten Dokumente - inklusive Deinem persönlichen Anschreiben.

Wir helfen Dir bei der Wahl unterschiedlicher Unterkünfte.

Möchtest Du während Deines Studiums arbeiten oder suchst ein passendes Praktikum? Wir unterstützen Dich dabei.
Seit dem 01. Januar 2021 benötigen alle internationalen Studenten ein Visum, um in Großbritannien zu studieren. Wir beantworten Dir hierzu sehr gerne alle Fragen.
Wir gestalten den Bewerbungsprozess einfach für Dich und beantworten alle Deine Fragen über die Studiengänge und das Studentenleben in Großbritannien.