Women's Rugby at Aberystwyth: How a club made my year
Aug 7, 2018 3:00:00 PM
When considering studying abroad in the UK, it's likely crossed your mind that you might want to join a club, a team or an society. Hopefully you've explored the universities you're interested in to see what they have to offer, from fencing to academically-oriented societies, and picked out a few that you want to explore in person.
I didn't do that, which is why I think you should. I stumbled into Aberystwyth University Women's Rugby (AUWR) through an acquaintance. While watching a Six Nations Match (Six Nations is a professional tournament involving Ireland, Wales, England, Scotland, France and Italy), my flatmate turned to me and said "You should try rugby. The team here is pretty great." I messaged someone I knew who played and they offered to give a ride to the next practice.
That practice ended up involving a lot more conditioning ('fitness' as they called it), than anticipated. But I was hooked!! Everyone was incredibly kind, even though I didn't know what I was doing and kept forgetting their names. The Coach (a fellow student!) asked me specifically if I'd be coming back again next time at the end of practice.
I came back.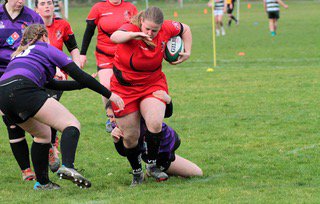 But that was just before the winter break, so I had missed nearly half of the season. Thankfully, here at Aber, there are several exciting team events in the spring that made it worthwhile anyway—Superteams, a field-day weekend; Varsity, a university-wide challenge to nearby Bangor, and Aber 7's, a rugby tournament open to all with seven players a side. Superteams was great for banter, Varsity was great for pride with our 58-5 win over Bangor, and the 7s team I was on placed 2nd out of the entire tournament!! I've been told Aber 7's is one of the largest 7's tournaments in Wales, which is a pretty strong rugby country.
If you want to explore activities and have the chance to really invest, I can't recommend the fresher's fair at the beginning of the year enough. Just like American universities, clubs, societies, teams and more set up tables and do their best to talk to anyone interested. Model UN, Red Cross and similar organizations and more social clubs all make themselves known.
You should make yourself known to them. Any social worries you might have about being 'new' at a sport, or unfamiliar with the terminology of a particular club, will be allayed by the fact that it's the beginning of the year, and everyone's new!
Also, by joining at the beginning of the term in September/October, you're giving yourself some wiggle-room if an organization doesn't work out. The chance to find new experiences or learn a new skill, or even just have a regular physical activity in your calendar can really ease any stress that being away from home might cause.
It also creates a get-away from course work. Classmates can and should be friends, but having people who are distinctly not in the same classes is refreshing and helps round out your social life, it certainly did that for me.
While there have been a great number of incredible moments throughout my nearly-year long course in Wales, a majority of them have involved the rugby girls I get to call teammates. Not only did I learn a new sport, make new friends, or even get to work out some aggression on the pitch—I got to experience something that you'd be hard pressed to find in the States.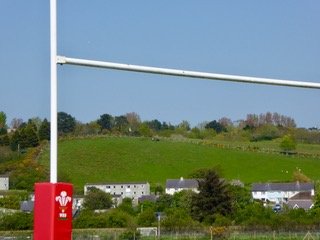 If there's a chance that you'd want to join an organization, do it. Try to do it sooner so that the full experience of Welsh rugby, or an organic food co-op, or a British film society….is something you can write home about.
There's so much more than excellent education available to students in the UK. Take advantage, and make everyone who stayed stateside just a little jealous that you're visiting another castle with the historical society.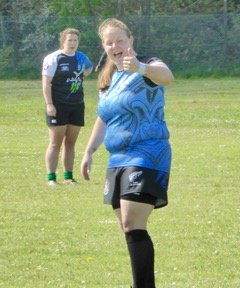 If you would like to find out more about studying in the UK, please contact us using the form opposite..