Wintertime Activities in London
There is rarely a bad time to visit London, but I would have to say my favorite time to visit London would be during the Winter. From the beautiful Christmas lights on Oxford Street, high-end designer displays on Old Bond Street, and the mulled wine at the Christmas markets, there is little that isn't magical about being in London during wintertime.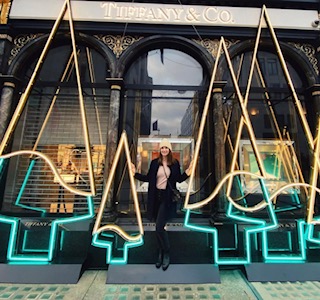 A quick Google search will give you hundreds of fun things to do during the Winter in London, but since being in London during this time, even during a pandemic, I have found a handful of attractions and activities that I kept going back to again and again. My favorites being Borough Market, Covent Garden, and attending the theatre, (pre-COVID, of course).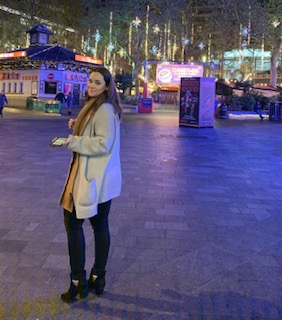 I have always heard about the Christmas markets in London, but it was completely different being able to experience them firsthand. My personal favorite is Borough Market, which is a quick walk from the London Bridge, which makes this a perfect location. Borough Market is one of the bigger markets I have been to in London, with four distinct sections selling everything from fresh meats and cheeses, seafood, and specialty foods from around the world. Every time I have been to Borough Market I have been able to find something new, and fall more in love with the area each time.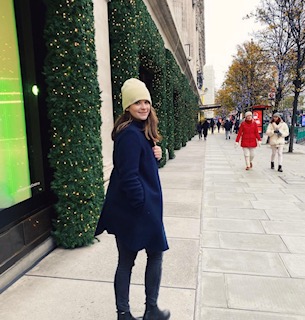 Covent Garden is tucked away near Leicester Square, but it is an area in London that is not to be missed. During Christmas time Covent garden transforms into a winter wonderland, complete with a 50-foot-tall tree and a 'snow fall' every hour. Last year there was an ice rink set up by a retailor, and this year it was a live size LEGO display. Along with the fun displays that rotate every year, there are stalls set up throughout Covent Garden that sell the perfect must have charismas gifts from skincare, teas, and artwork. Covent Garden is much like Borough Market and is easy to fall more and more in love with the more you go and explore.
Lasty one of my favorite winter activities would have to be attending the theatre. I was fortunate to travel to London last winter as well and attend a production. Late at night in London can get very chilly, which makes the theatre the perfect place to enjoy your time in London and get warmed up! Typically, there are thousands of plays a year to choose from, unfortunately this year there weren't any due to COVID, but Londoners are hopeful this year they will open back up.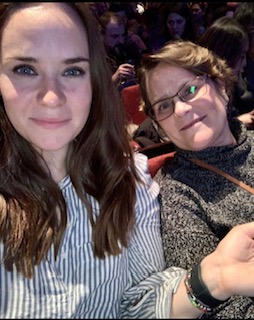 All in all, London is a beautiful place to visit at any time of the year, but during the wintertime, something magical happens in London. I would highly recommend anyone to go during this time to check out all of the Christmas markets, plays, and Covent Garden.
If you would like to find out more about studying in the UK, please fill out the "Contact an Advisor" form on the bottom or side of this page.
Published Originally: January 20th, 2021
by Katie Williams, Across the Pond Student Ambassador
Studying at: Oxford Brookes University