Why You Should Study at the University of Roehampton
When you set out choosing the perfect university for you to complete your studies, it's easy to feel overwhelmed. After all, the UK has a lot of great universities to offer and narrowing it down to the right one can be a huge task. With the help of ATP advisors and students however, the final decision is made much easier. As a postgraduate student at the University of Roehampton, I may be biased but in my time here, I've come up with a few reasons why you should get your degree here.
Location, location location
The first one is pretty obvious but honestly, London is one of the best cities in the world and the fact that Roehampton is located here makes it a pretty great option. While there are many universities to choose from within the city, Roehampton is located just southwest of Central London. Because it's a little bit removed from the hustle and bustle of the city, the campus is quiet and beautiful. Richmond Park, the largest of the Royal Parks, is also right in the university's backyard so it's easy to feel closer to nature despite being so close to the city. If you're worried about being too far removed from the city, don't be — whenever you're ready to pop into Central London, it takes less than an hour to get there.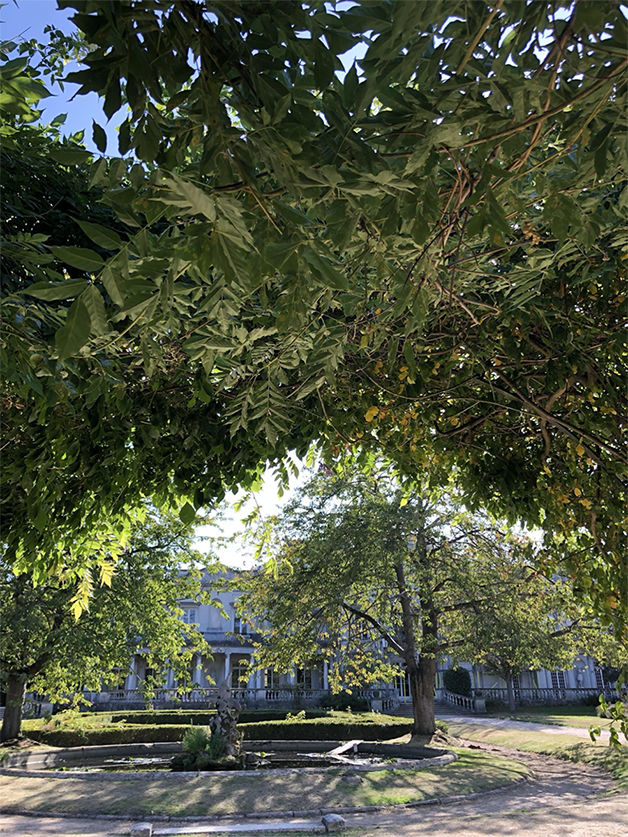 Teaching
There's no denying that 2020 has been an unexpected year but luckily, the teaching that I've had has made me realize that Roehampton was the perfect choice. From the very beginning of the term last year, I was immediately put at ease by the wonderful lecturers who were there to make my transition to the British university system a smooth one. They have always been helpful when I needed questions answered whether it was through office hours or scheduled meetings, even when classes moved online. It's clear that they are passionate about what they do and I couldn't be happier to have them guide me through my degree.
Library
As a student, one of the places you'll probably spend a lot of your time is in the library. Well lucky for Roehampton students, our library is a-ma-zing. Not only does it have four floors full of books (with an additional lower level cafe) but each floor gets progressively quieter with the top floor being completely silent AND it has two quiet rooms. There are also study rooms, a postgraduate study room, computers, printers, moveable cases and comfy seating (just to name a few features). The view of the city from the north-facing third floor quiet room is one of my favorite things about the library but a close second is the incredibly extensive online catalog. It's honestly wonderful. If you decide Roehampton is the place for you, don't forget to take a tour because there's so much the library has to offer.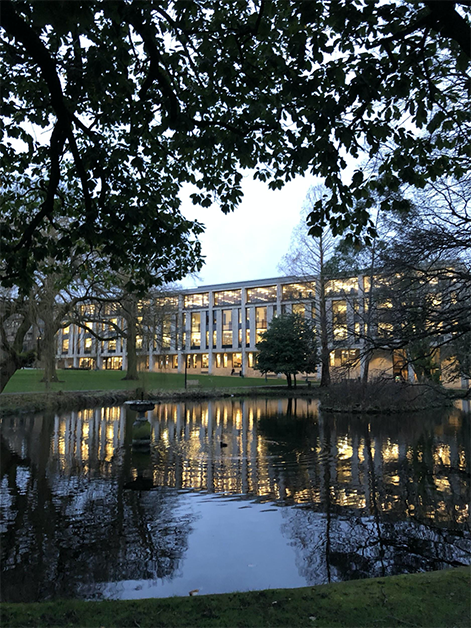 I know that deciding where you want to study can be stressful, but I hope I have convinced you to at least consider Roehampton. It's a wonderful university and I'm so glad that I decided to come here.
If you would like to find out more about studying in the UK, please fill out the "Contact an Advisor" form on the bottom or side of this page.
Published Originally: June 23rd, 2020
by Celisa Walker, Across the Pond Student Ambassador
Studying at: University of Roehampton