Why is the Train System in the UK Better than the United States?
Published Originally: June 9th, 2020
by ST Tangirala, ATP Student Ambassador
Studying at: University of East Anglia
When I first visited the United Kingdom over four years ago, I was there for a few days around London with a youth tour group, sightseeing different places, and whatnot. I had an extra day on my hand while the rest of my group flew on back home and didn't know what to do. I had two ideas: one was to either visit the Harry Potter studios or visit Shakespeare's birthplace in Stratford-Upon-Avon. Visiting Shakespeare's birthplace was on my wishlist for years especially for someone who had been a history buff as a young boy but I didn't think it would happen on this trip. When I saw that there was a train that could take me there from London in two hours, I had no choice but to jump onto the train and it took me there in a heartbeat and the rest was history!
Fast forward three years later, I came to the United Kingdom again to study for my Master's Degree which was mostly inspired from my experience riding the trains here and how efficient they are. If I had to go back to the United States, it would dread all over again especially with getting stuck in traffic if driving, dealing with lackluster trains, and long lines to fly on planes. So today, I'm going to be explaining to you three reasons why the train system is a lot better in the UK than in the US.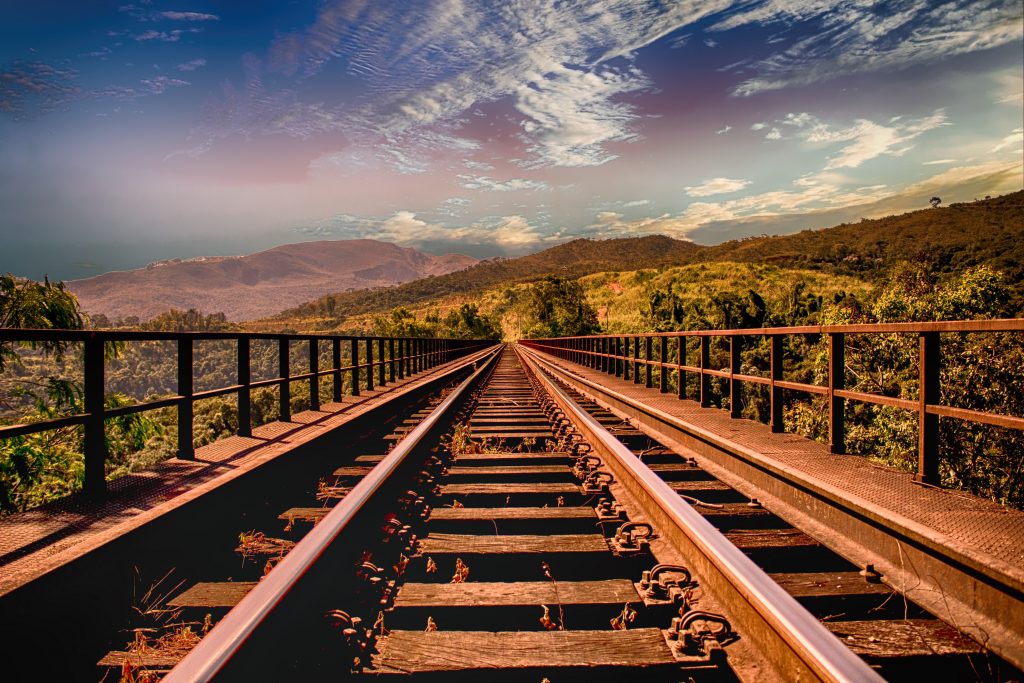 1. They are reliable and accessible 
Compared to the United States, the train system here is reliable and accessible. Whether it is the Underground (aka The Tube) in London or even the intercity rail services, I can pretty much get around most of the UK without worrying about having a car or not. In my experience, most of the trains arrived on time and they were helping me to get to my destination on time. Here in the UK regardless of wealth, people use the train system to get from one place to another and only drive for special purposes. If people have an important destination to go to, a train would be ready waiting for them and you can book a train ticket just a few minutes before getting on the train (which I wouldn't recommend as the fare tends to skyrocket). 
With the help of the train system, I can spend a day in the countryside for a couple of hours and still make it back in time for dinner. It explains why I can connect to people living in the countryside and seeing their problems and struggles along with the benefits as easily as I can understand the urban population. In the US if I were to live in the city and want to spend a day in the countryside, I have to pass through up to one hour of traffic to get out of the city, another hour to get past the suburbs, but then I would feel exhausted since I had to control the vehicle just to get out of the city. So the train system is a lot more reliable here in the UK and it is one thing I would wish the United States would improve on.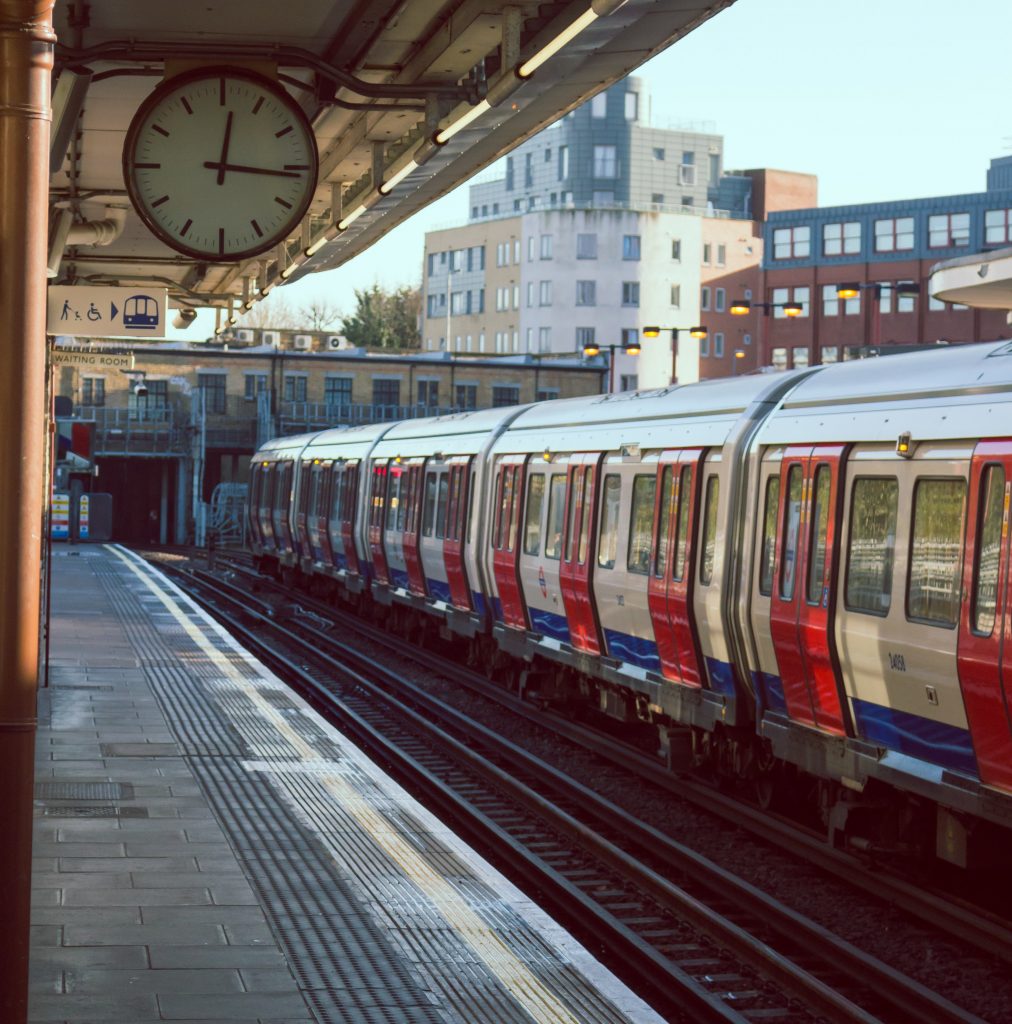 2. It is fast and efficient 
The train system in the United Kingdom may not be like the high-speed rail in China or Japan, but it is a lot faster and more efficient than the United States considering that I was able to able to go to Shakespeare's Birthplace from London and back in just one day and I was able to witness such magnificent countryside while enjoying the ride. One thing I recommend anyone studying in the UK that they attempt to do a day trip on a train early in the morning from where they are to wherever they want to go and come back late in the evening. You'll realize the sheer efficiency of the train system and a place to relax in after spending a long day in the destination you were at when you're relaxing. I have done several of these day trips and if it weren't for the fast and efficient train system, I wouldn't have had uncovered many hidden gems of the United Kingdom that many other people tend to overlook.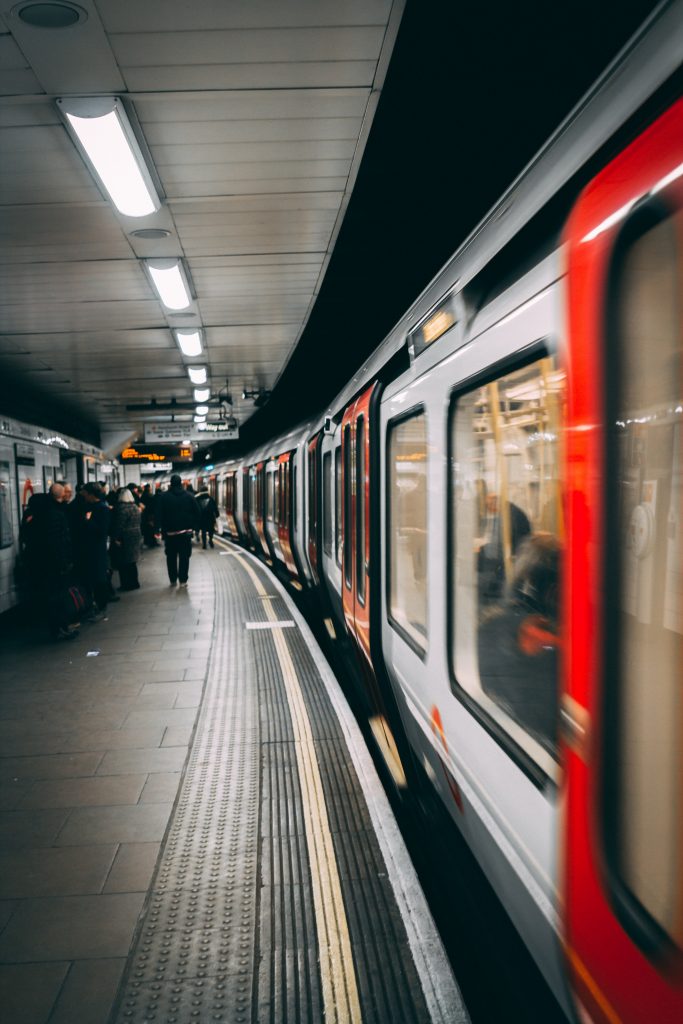 3. It is not as expensive as people think they are, but it all depends on where you go 
For every student studying in the UK, I would recommend all of you to purchase a RailCard depending upon age. You can either purchase the 16-25 railcard or even the 26-30 railcard. As I was only 23 years old when I started my Master's Degree in the UK, the 16-25 railcard was worth it. It costs £30/year but you can get ⅓ off the train fares wherever you travel to. Depending upon your destination, the tickets aren't as expensive as you may think they are. You can purchase a £5 ticket and travel a shorter distance to the countryside or £30-£40 to travel from London to Manchester. It all depends on where you want to go but it is better than spending £40-£50 on gasoline. The average price is around £1.29/liter translated to about $5-$6/gallon. That is more than what Californians paid during the energy crisis of 2008! So, I would say the train system has a better economic value during your stay in the UK and you should do just that.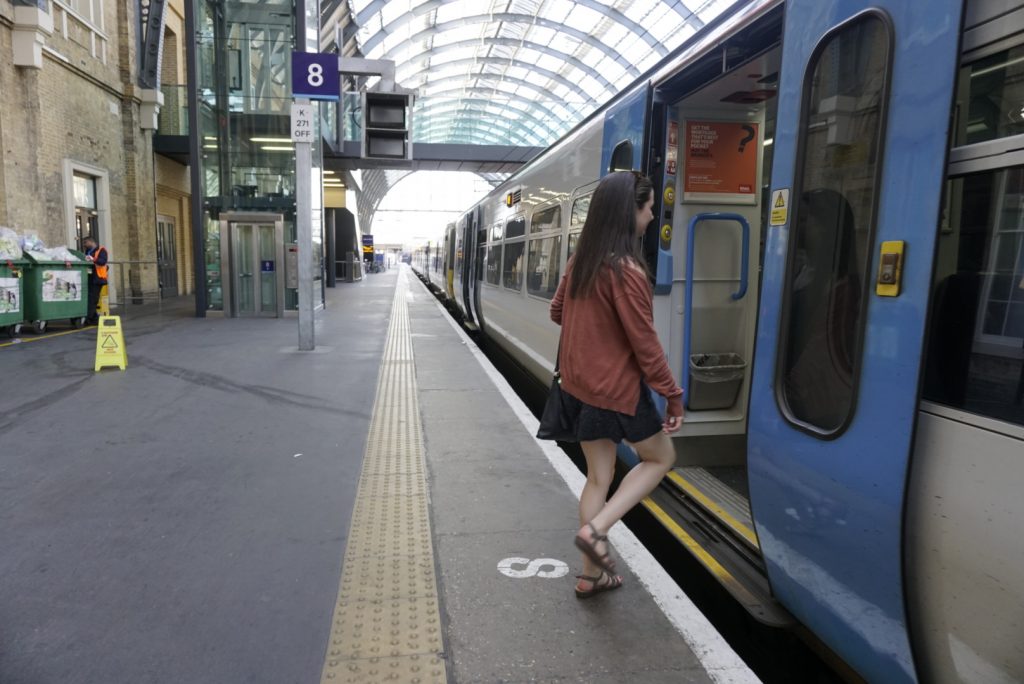 So if you're planning on studying in the UK, riding the train can take you a long way towards your ideal British experience so check them out. 
If you would like to find out more about studying in the UK, please fill out the "Contact an Advisor" form on the bottom or side of this page.