What Year Should I Study Abroad In The UK As Part Of My US Program?
Jun 24, 2015 11:30:00 AM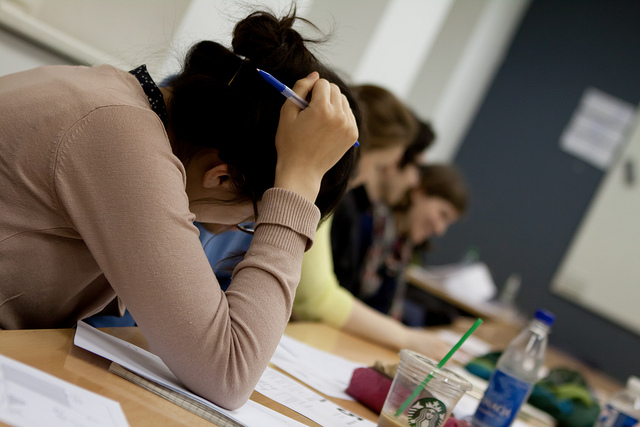 Making the decision to study abroad in the UK is tough, but choosing which year to study in can be even more difficult!
Whether you're current US program includes a study abroad module or not, the opportunity to go to the UK for a semester, summer, or even a whole year is achievable and an experience you won't want to miss.
To make the most of your experience, and to help you weigh up the pros and cons of studying abroad, here's some handy tips…

Freshman year/Summer
If you think you won't have time later on in your degree program to study abroad or your major doesn't offer that kind of opportunity as part of your program, this option is for you.
It is worth noting that some academic programs for freshman students are limited but the summer term is still a great way to explore a new culture and meet lifelong friends.
Sophomore year
A great time to study abroad if university life is getting a little bit 'predictable'. Embrace the flexibility of your sophomore year in terms of academic choice for programs abroad but think about your extra commitments.
Pressing pause on your involvement in sports teams, societies and friendships means that you'll need to do extra work to manage these relationships while you are away and catch-up upon your return.
Junior year
The junior year is the most popular time to spend studying abroad.
If you're planning on experiencing and studying in the UK, this is the best option, as most US universities are set up to handle Junior year study abroad programs in the UK very effectively and efficiently.
Senior year
Hey, if you've finished all your studying, why not use the end of your final year to study in the UK?
Use the time to study specialized classes you're interested in but aren't available in the US. Studying abroad and planning graduation in the same term is a tough task but totally possible if you plan right and can be a great way to end your university career!
Still need help deciding?
As we said at the top of the blog, deciding on what year to study in the UK can be really difficult, not to mention all the other options and paperwork you need to do to make your trip happen.
If you're feeling a little swamped with the idea of studying abroad, then do not worry at all! For a decade, Across the Pond have helped students study in the UK and your personal, expert advisor is ready to talk to you about any questions you have.
If you want to find out more before speaking with us, download our guide to short term programs here.
Photo Credit: Jirka Matousek via Flickr