What I've Been Up To During the Fall Semester 2020
This year (2020) has definitely been an interesting one: Everyone is experiencing a pandemic and everything seems to be a little crazy, but there are a few things I've been staying busy with at my university that have really helped me cope with being away from home. While I haven't been able to get involved on campus as much as I would have liked to during normal times, I have found other new things to try.
1. Schoolwork
I make sure to stay on track with my schoolwork by being very diligent about attending in-person classes whenever they are offered. My in-person classes keep me sane! My lecturers have been pretty great and they are so much fun. (We have one lecturer who loves to play games… usually board games and it is always such a good time.)
2. Making Friends
I also made some friends and made sure to keep up with them during lockdowns and self-isolations (which isn't always easy, but definitely worth it). We text, video chat, and we even do homework together over the phone.

3. Library Time
Even though we are in lockdown, we are still able to use the library on campus, so we often go to the newest and biggest one in order to get out of the house. We try to find new coffee places so that we can grab some snacks and head to the library to do homework – We usually end up shutting the place down!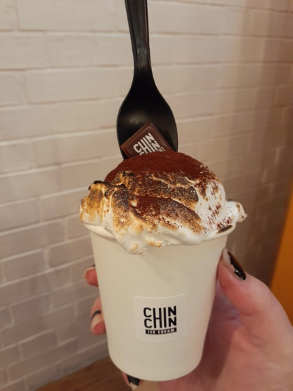 4. Exploring!
I end up at the library a lot and I always have a good time when we go, but I'd say the main way I get involved is by exploring: I have seen and experienced so much. It has really made a very chaotic time here so special! One of my favorite explorations I've gone on was when I went into central London and had an afternoon tea date with my friend from uni. It was so beautiful and very different from anything I'd had before. There were so many things to try, and of course, I drank so many cups of tea!
Another favorite time I went exploring was when we walked around Covent Garden and stumbled onto the restaurant that was having a lunch deal where you were given a huge tray of fries and steak that you were able to cook at the table yourself. It looked amazing and of course, being a foodie, I decided we needed to go in and try it out. It was AMAZING!!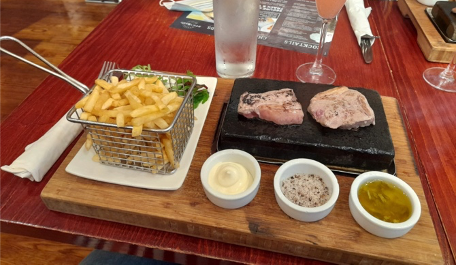 5. Eating and Drinking in General
I have also gotten into the nightlife (or the not so nightlife of having a fancy drink – most of the time that means bubble tea or hot chocolate…that's fancy right?). We've been to so many beautiful places and had so many fantastic drinks and wonderful food. So, even though I may not have been able to be super involved in school extracurriculars I have definitely made up for it with wonderful memories with some wonderful people.
If you would like to find out more about studying in the UK, please fill out the "Contact an Advisor" form on the bottom or side of this page.
Published Originally: November 24th, 2020
by Morgan Childers, ATP Student Ambassador
Studying at: Kingston University