Weekend Getaway Within the UK: The Best of Belfast
Jan 29, 2019 3:00:00 PM
If you feel like you're up to your eyeballs with keeping up with coursework while still trying to achieve some sort of work-life balance, don't worry – I get it! But, if you're like me, your love of travel has gotten you this far – so discovering new places doesn't have to stop during the semester. I'm currently studying at Queen's University Belfast, and this city definitely has everything you need for a weekend away: great food, friendly locals, history, and it's affordable to visit compared to other big UK cities. Here's some of Belfast's must-dos for a weekend getaway!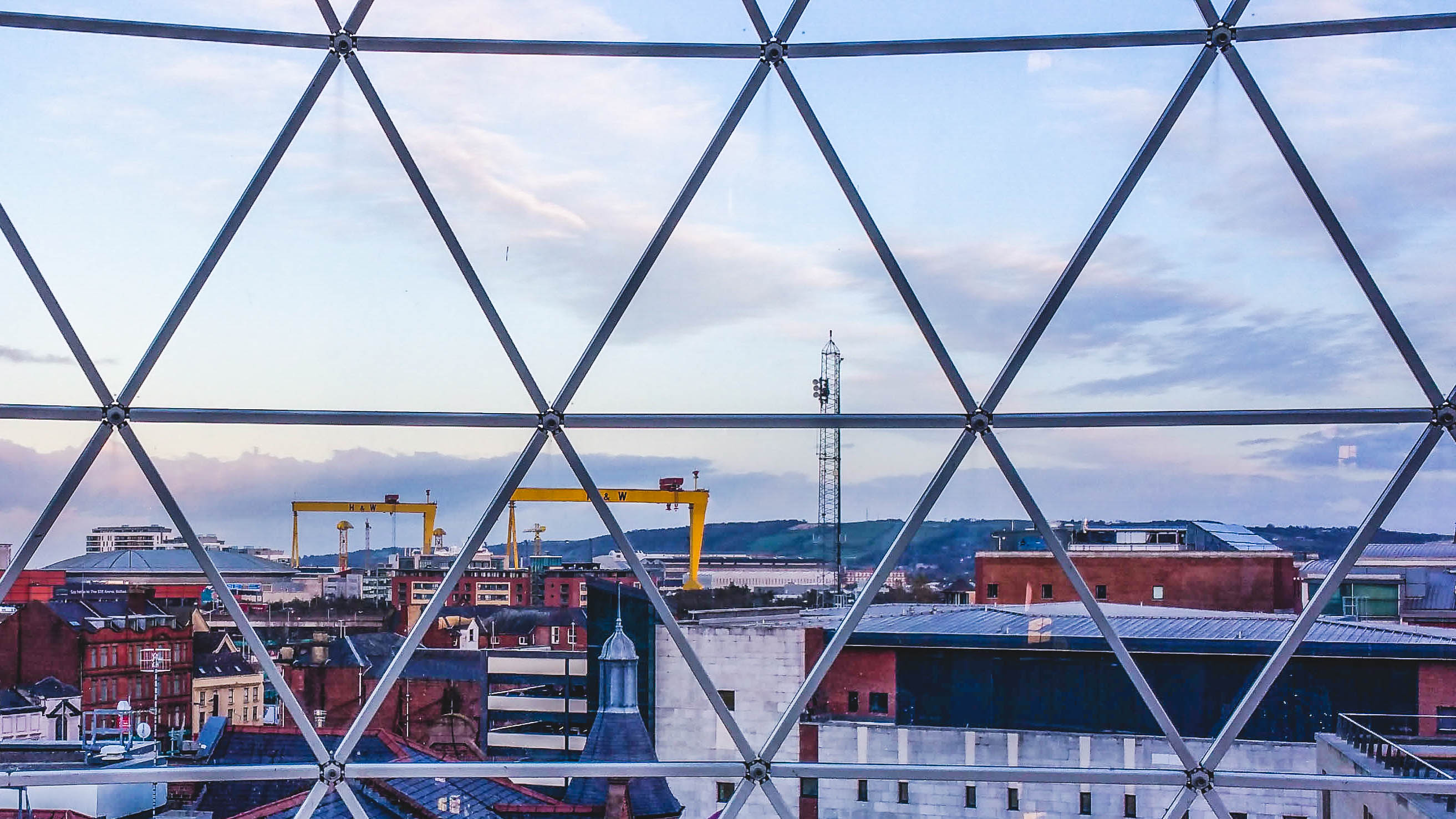 The view of Belfast from the Victoria Square Shopping Centre.
1. Check Out Some of Belfast's Excellent Restaurants
You've heard the rumor that Irish food is terrible, but this certainly isn't the case in Belfast! Whether you're craving traditional Irish/British food, bao buns, pizza, or a bowl of tom kha soup, Belfast's got it. Some of my favorite restaurants include Howard Street, Made In Belfast, Mourne Seafood Bar, and Bo Tree Kitchen.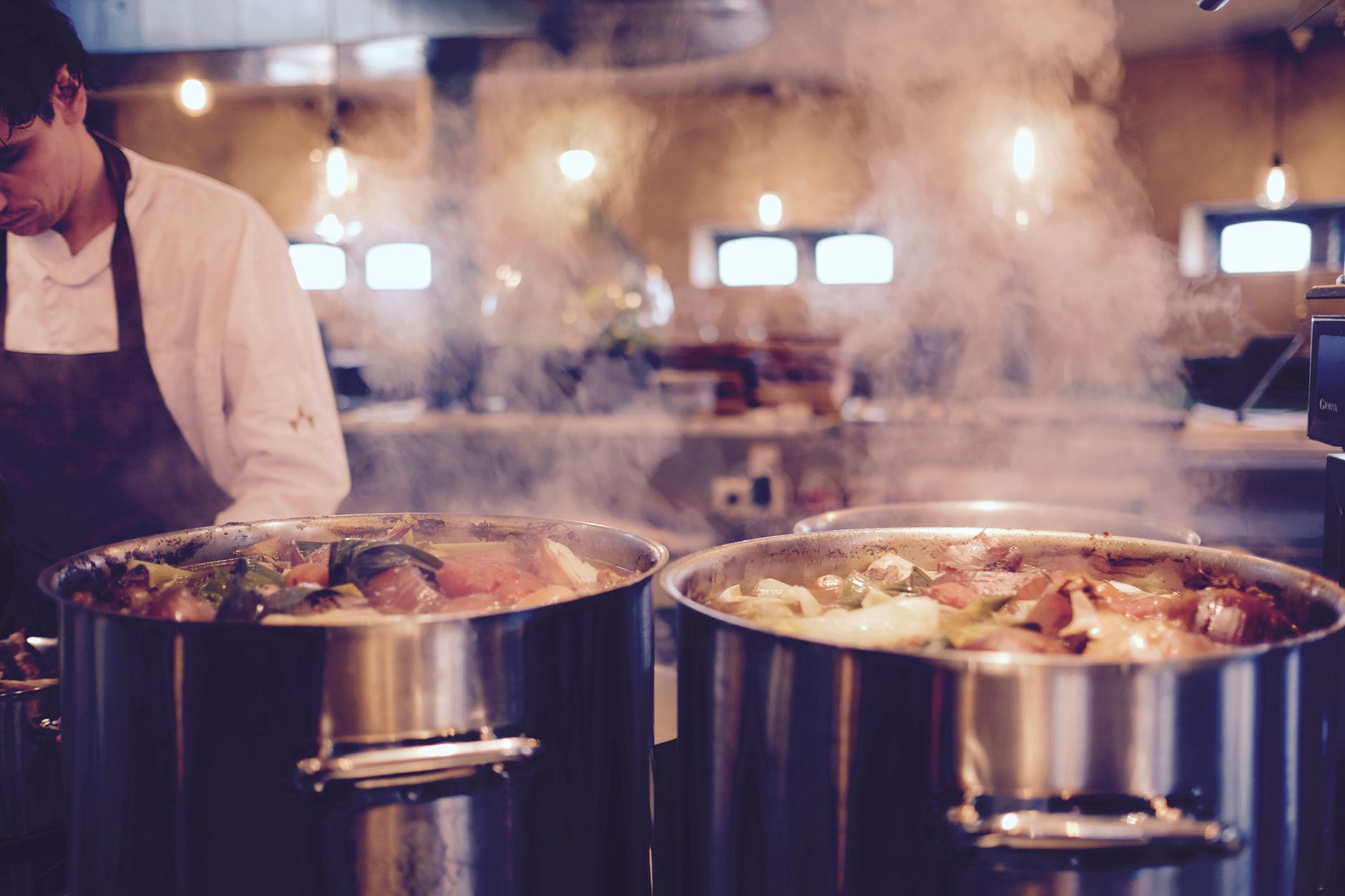 2. Grab a Drink in a Belfast Pub
Belfast has a fantastic pub scene! No matter when you're visiting, you'll find loads of great places for a drink and friendly locals to chat with. I'd recommend Kelly's Cellars, the Duke of York, the Sunflower, Muriel's, and the Crown Bar.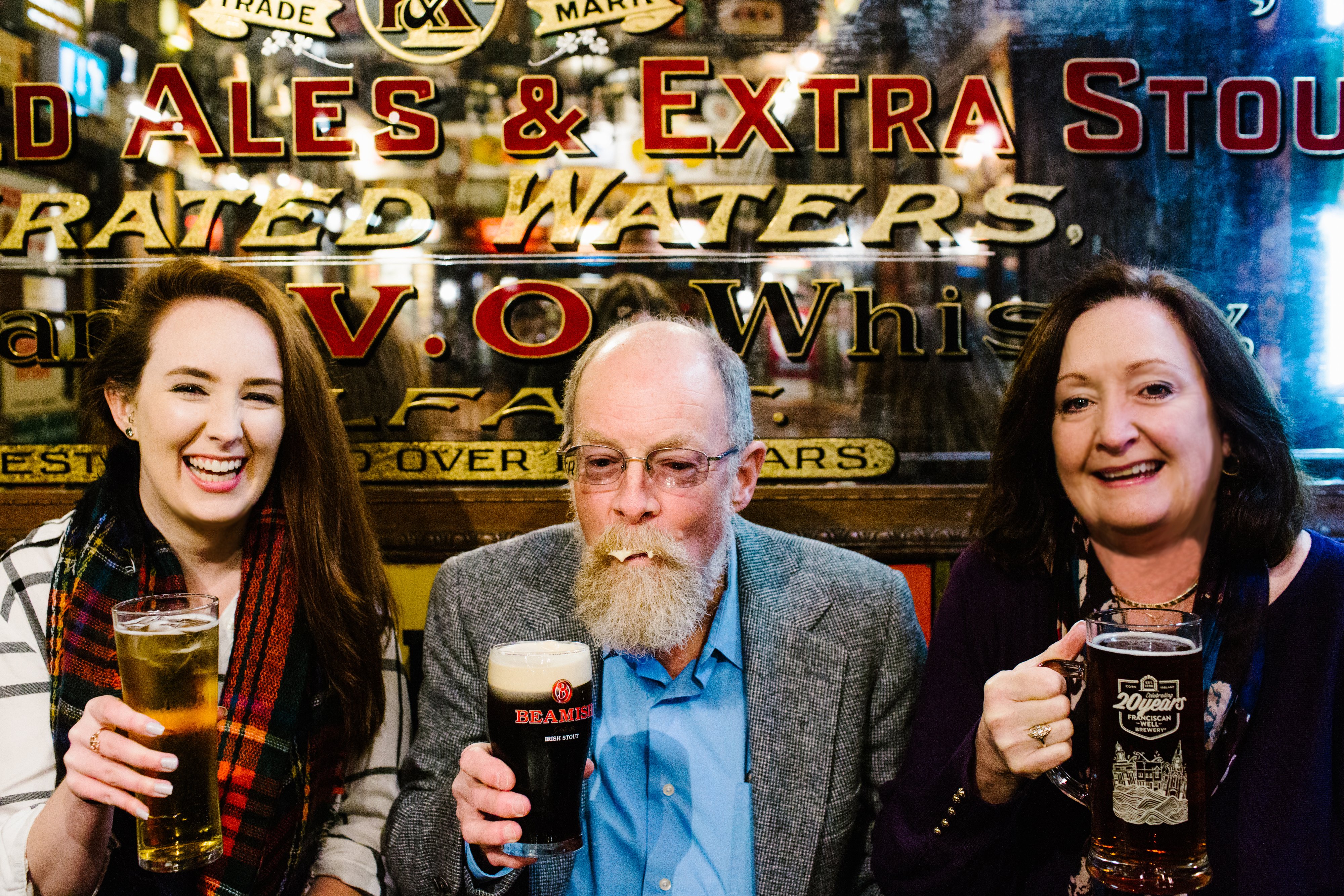 My parents and I enjoying a pint in the Duke of York in Belfast's Cathedral Quarter!
3. Take the Belfast Free Walking Tour
Offering a brief history of the city, insight into the Troubles, fun facts, and some tall tales about Belfast, this tour is technically free! The idea is that you should tip your guide if you've enjoyed yourself and learned something along the way. I've found that guides of free tours work harder for their tips, making these each tour really unique and fun!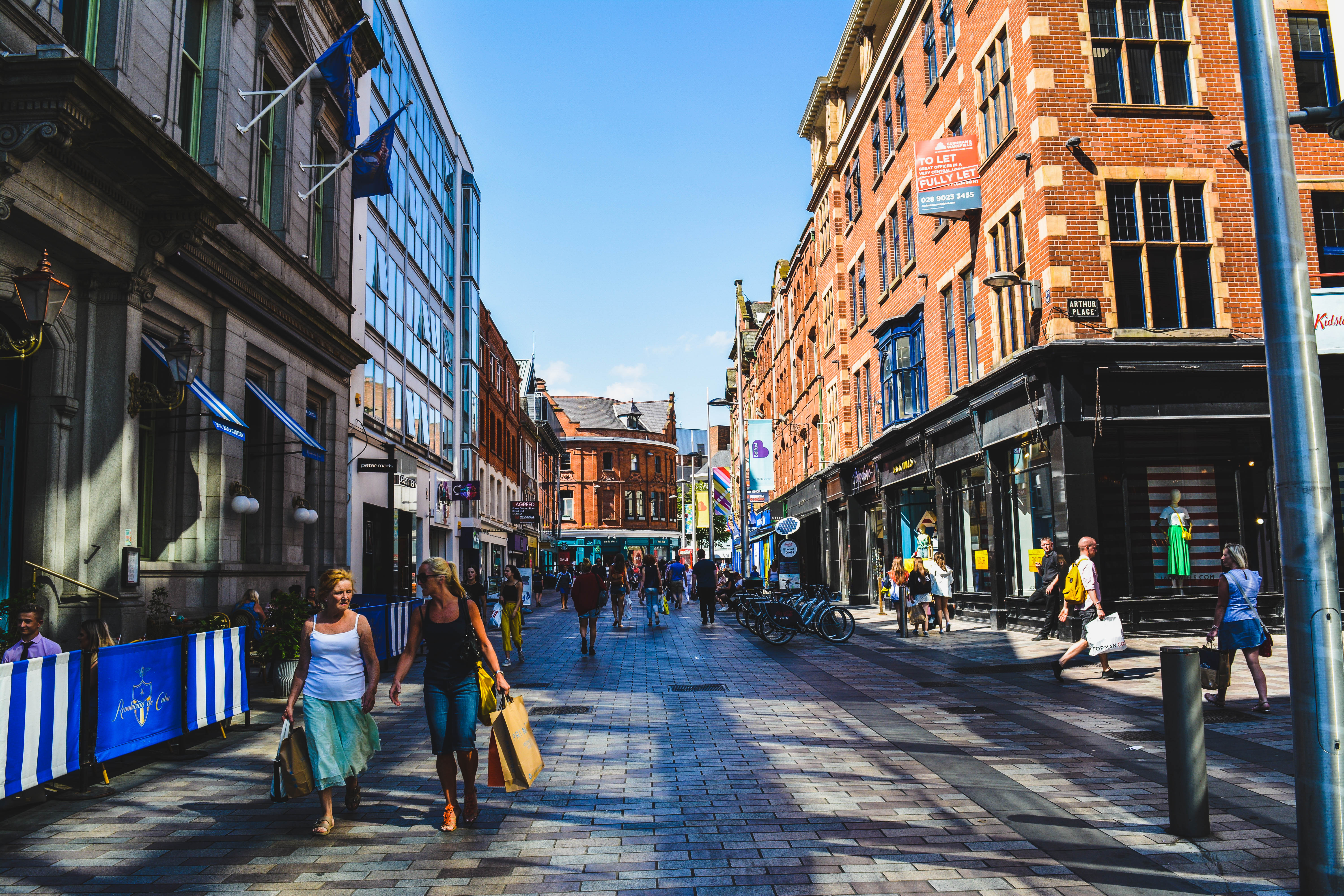 Hop On the Hop-On-Hop-Off Bus
These red buses are always zooming around town, making it easy and affordable for tourists to see as many/as few of Belfast's most prominent attractions as they want! You'll have the opportunity to get off at stops that interest you OR stay on and listen to the guide tell you briefly about each attraction. Definitely a must-do for any Belfast first-timer!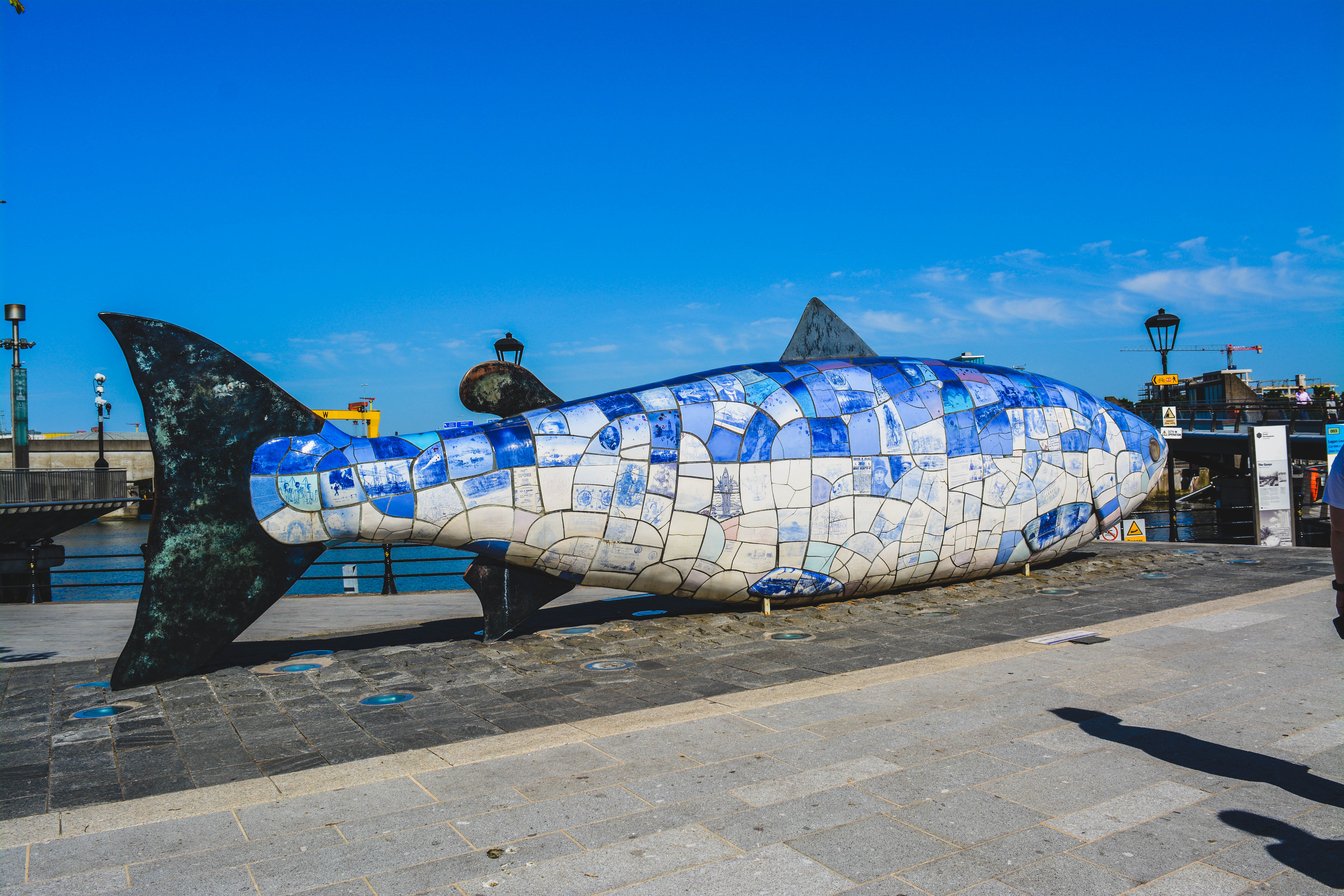 One of Belfast's best-known monuments, appropriately named "The Big Fish" by locals.
4. Go See the Countryside
What makes Belfast truly unique is that you're in the gorgeous countryside of the north of Ireland within a 15-minute drive from the city centre. Whether you're looking for natural landscapes, castles, or some famous Game of Thrones filming sites, there's a day tour that will get you out of the city for a little bit of a break!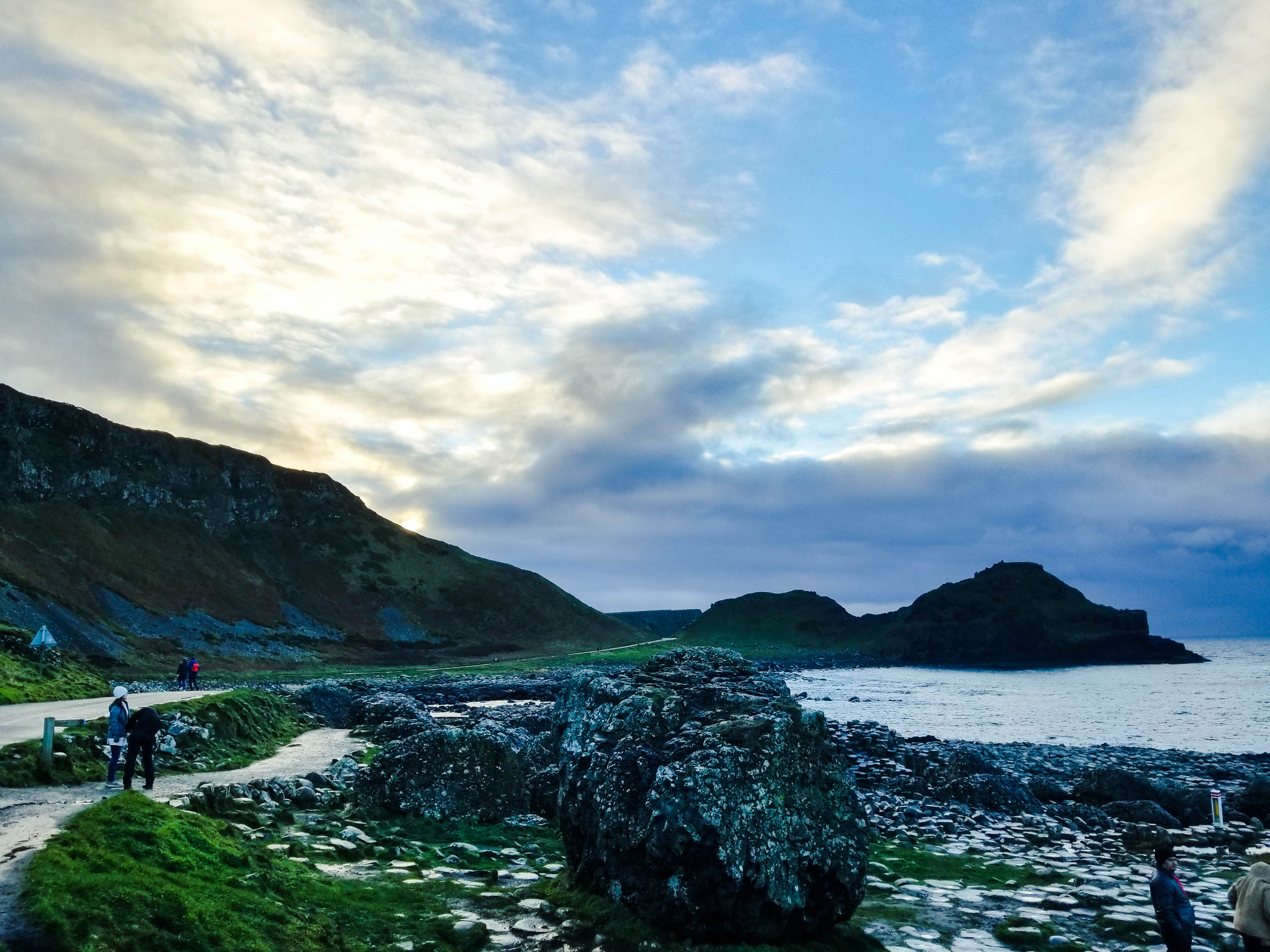 The Giants Causeway at sunset
5. Visit the Titanic Museum and the Surrounding Titanic Quarter
The Titanic Experience has consistently been voted as one of the top tourist attractions in Europe since it open in 2012! Located within the up and coming Titanic Quarter, you should spend a full day walking through the interactive museum (tickets are discounted for students on weekdays!), then pop over to SS Nomadic. Finish up your day with a drink at the Titanic Hotel's gorgeous bar, then head over to the Odyssey Pavilion for dinner or a concert!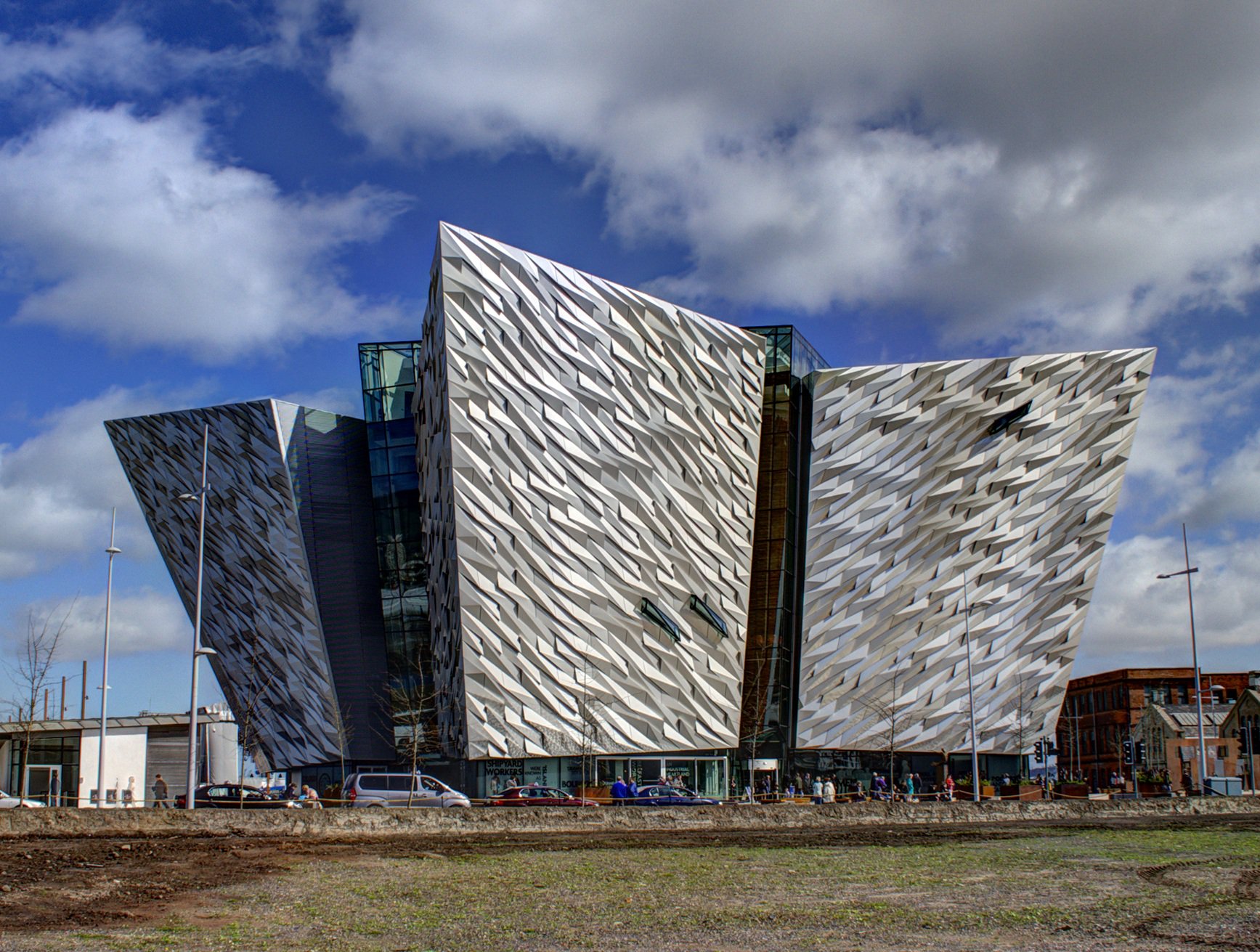 Belfast is a great city for students in the UK who need a bit of a break. The city itself can seem tough and very industrial at first, but, like the locals, you'll be hard-pressed to find somewhere as warm, inviting, and ready for a good time as Belfast when you give it a chance!
Thinking of studying in Belfast, or somewhere else in the UK? contact one of our Advisors for more information!