Video Case Study: American student's guide to a UK Dance Master's Degree
Published originally on May 26, 2015
by an ATP Student Ambassador
Updated: July 26, 2019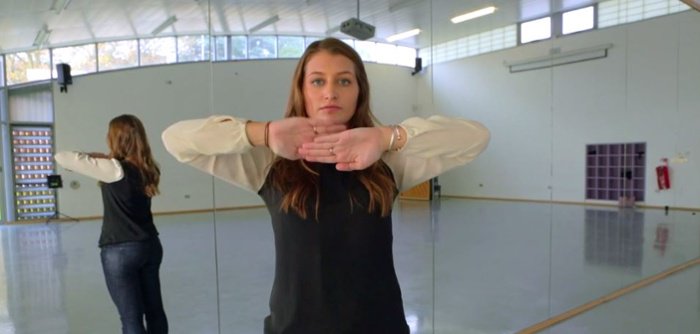 This is Kathryn McLane – a UK Dance Master's degree student that studied at the University of Roehampton in London.
It is understandable that some students, although tempted by the idea of studying abroad and experiencing a new culture and way of life, feel anxious about making the decision to pursue their further education away from their home country.
Whilst personal hurdles, such as missing your family, can be a huge incentive to stay in North America, the video below shows just how valuable studying abroad can be for your career.
As well as Kathryn, you'll meet a photographer and creative writer, Jenna and Kemba, who discuss their Master's degree courses and final projects…
Video case study – Dance student
*LUIP ROEHAMPTON from delmar mavignier on Vimeo.
5 key points
The University of Roehampton offers a Master's degree in Dance Anthropology as well as 8 other subject areas. To read the full list, download the Dance Master's Degree eBook here.
Students combine core modules and an individually tutored dissertation with two flexible modules from a wide range open to all Roehampton Dance postgraduates.
Degree offers a chance to communicate and collaborate with students from different programmes and different countries.
So much more culture, art and diversity in London than back home.
London is an international city where "every day is exciting".
Dance Master's Degrees
If you're interested in following in the dancing footsteps of Kathyrn and complete a dance Master's degree in the UK, download our free eBook to dancing degrees at the University of Roehampton.
Studying at Roehampton will help you to develop the skills that employers most value. They will also give you the chance to build the professional networks that will help you to become a success in your chosen career.
Photo Credit: LUIP ROEHAMPTON
If you would like to find out more about studying in the UK, please fill out the "Contact an Advisor" form on the bottom or side of this page.
Or, if you would like to read more about studying in the UK, check out these related blogs: