US Student's Guide to Choosing the Best Journalism Degree
Mar 18, 2016 9:51:10 AM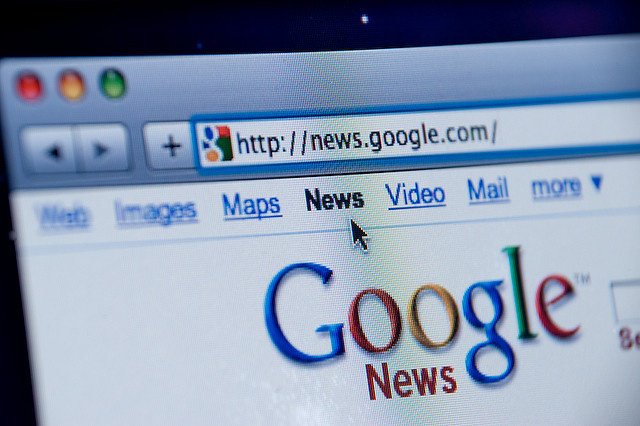 With so many universities offering courses in Journalism, it can be difficult to know what the right one is for you and your career. Finding success following your degree can depend greatly on the opportunities that you were exposed to while you were studying, which includes the modules that you can choose to study.

Many students might not realize the impact that simply choosing modules could have, but to further your career as a journalist, there are skillsets that you will need to develop. Therefore, there are certain areas of study that you should look out for…
Learning how to write
You might be thinking, everyone knows how to write – true, but not everyone knows how to write as a journalist.
You will need to learn how to effectively put across your story in a minimum of words, while still giving the reader all the facts. Your writing will be at the heart of your career and has to be strong, clear, concise and free of errors, while you're working under pressure to meet your deadlines.
When looking for the best Journalism degree course, ensure that there are opportunities where your tutors will teach you how to write like a journalist. Modules such as 'Feature writing' will give you a great insight into writing in the industry, and will give you the change to practice and develop a skill that will be at the core of your career.
Exposure to all media
The journalism industry is changing, and as we're moving further and further into the digital age, it is vital that as a journalism student you are given exposure to various types of media that you could work in.
Ranging from broadcast journalism, to radio, newspapers, magazines, subject specific journalism and even public affairs, you should be aware of all avenues that you could explore.
Early on in your degree, look out for modules that give you the opportunity to 'test the water' as it were, so you can decide where your passion lies. Towards the end of your degree, it is often the case that you'll get the chance to specialize in your preferred area, allowing you to enhance those particular skills – which will help you when looking for jobs after graduation.
The art of research
Alongside content creation, research will become another core aspect of your career as a journalist and it is important that you are taught the best ways to approach this.
There's no better way to learn, than just having a go!  To gain the best exposure that you can to the art of research as a journalist, look for modules in the course structure that allow practical sessions to really research and put into practice your skills, aside from only learning theory.
Understanding the law
As a journalist, you'll sometimes be reporting on topics of a sensitive nature, which will have legalities attached to them. You need to have an understanding of what you can and cannot say so that you don't reveal any information that should be withheld.
It is also important that you gain expertise in the range of legal regimes that govern key aspects of the media including the regulation of key forms of media content, to the regulations that surround how and which content is delivered via all channels.
So, make sure that in your course outline, you have the opportunity to study a module on media law for journalists, it really is vital.
The location of your degree
Choosing where to study your degree is just as important as what your degree includes; you need to ensure that the place you choose will give you the opportunities that you seek.
For journalism, look for a university that can provide you with a critical understanding of the legal, political, economical and professional contexts in which journalism is practiced. At Edinburgh Napier University, that is what you'll receive – and you will have the opportunity to study all of the modules that have been outlined in this blog, what more could you want?
Interested in pursuing your Journalism degree at Edinburgh Napier university? Get in touch with us today, and we can help you begin your application and achieve your journalism career goals.
Photo: Spencer E Holtaway