UK Student Living On A Budget: Learning To Thrive In Britain
Jun 7, 2015 1:30:00 PM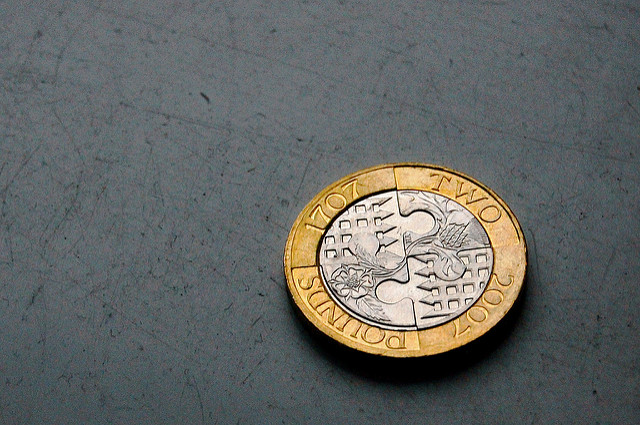 There are many people that worry that UK student living on a budget is hard to do.
However, with the right planning you can combine your studies, a little work and fun travel to make living in another country one of the most rewarding and fulfilling experiences of your life.
These next few steps will help you do it…
Cover the Basics
Be sure to have at least enough money to settle in and buy all the necessities for the year before you leave for the UK! While there are ways to thrive and add onto a student budget once established in the UK you will have to make sure you have enough money to pay the initial costs.
According to the UK visa laws you must be able to prove that you have enough money to support yourself for the amount of time that you wish to stay, (tuition, housing, etc.).
These costs are unavoidable and will only cover the minimum that you need in the UK; however there are ways to make more of your budget!
Watch your Email
After you have accepted your university's offer be sure to pay attention to the emails they send you. Universities are always looking for help from students and as an international student you have a unique perspective!
My first job in the UK came from a general email enquiry from the university.
I agreed with the university on set times to show my flat and talk to prospective international students and their parents/guardians. While I only worked this job a few hours a week I was able to save enough from it to finance long weekend trips to Scotland and the Lake District!
In addition, I responded to an email from the math and statistics departments to take part in surveys. Sometimes I was able to earn up to 20 pounds ($35) just by answering a few questions!
You can also explore the university website and ask to be connected to job opportunities around the campus working in the cafeteria, grounds etc.
Go Exploring
One of the most notable differences between the UK and American university systems is the amount of time spent in the classroom.
I went from 25 hours a week in my undergrad to just 4 hours a week for my UK Masters course! With a little balance and timetable management you can find plenty of time to explore the city you are living in as well as the rest of the UK.
You will be surprised at the opportunities that open up to you during your exploration! After a couple months exploring my base town I settled on a favorite café. After several visits I became a familiar face and was offered a part time job!
While you must be sure to comply with the Tier 4 visa laws you are still able to work up to 20 hours a week as an international student.
Being aware and taking advantage of employment opportunities should be your first step to putting a boost in your student budget.
Getting hired for part-time jobs while in the UK helped me make new friends both within and outside of university, gave me a little more pocket money and enabled me to have travelling experiences that normally would have been out of my price range.
Overall, this helped me to immerse myself even further into the UK and helped lead to some of the best and most unique experiences of my life. Please be sure to check back for other ways to make the most of your student budget including day to day shopping tips and how to travel on a student budget!
Photo Credit: Cristiano Betta