"Tuppence a Bag" Won't Cut it Anymore: A Guide to Budgeting in London
Published Originally: November 5th, 2019
by Ellyn Cardon, ATP Student Ambassador
Studying at: SOAS University of London
Not having had the occasion to buy birdseed yet in my time in London, I can't tell you exactly how much it would cost you to feed the birds on the steps of St. Paul's. I will hazard a guess, however, that a reasonable seed dealer would give you a bag £1 (about fifty times the price the characters in Mary Poppins would have paid for it a century ago – that's inflation for you!). Suffice to say that the London today is a much different world than it was back then, and not just because plucky chimney sweeps are a dying breed.
Hello! My name is Ellyn, and besides activities like humming "Feed the Birds" every time I pass by Sir Christopher Wren's stunning cathedral, I am here in London for graduate school. I am currently pursuing the MA Museums, Heritage, and Material Culture Studies at SOAS University of London, on a campus right in the heart of the city near such sites as the British Museum and King's Cross Station. Six weeks have passed so far, and let me tell you that despite the wonder I feel every day that I get to wake up and explore this beautiful city, living and studying here is not without its worries. It's honestly difficult to properly budget until you're actually here; you don't realize the temptations that will entice you in your daily life. Charming gelaterias on the street, friends inviting you out to the pub, a two-and-a-half-hour train to Paris, and the opportunity to see Hamilton on a West End stage (good news, you can find cheap student and rush tickets) are just a few of the opportunities that will enrich your experience and deplete your wallet.
I can't tell you how to spend your money (or where to get it in the first place), but I will talk about some of the major areas of spending you need to think about as you plan your life in the UK. I will be specific about London, naturally, but most of my main ideas will be applicable to anywhere in the country. I'll be candid about my experiences so far, and you can decide for yourself where your priorities lie and whether or not you have better impulse control than Ellyn.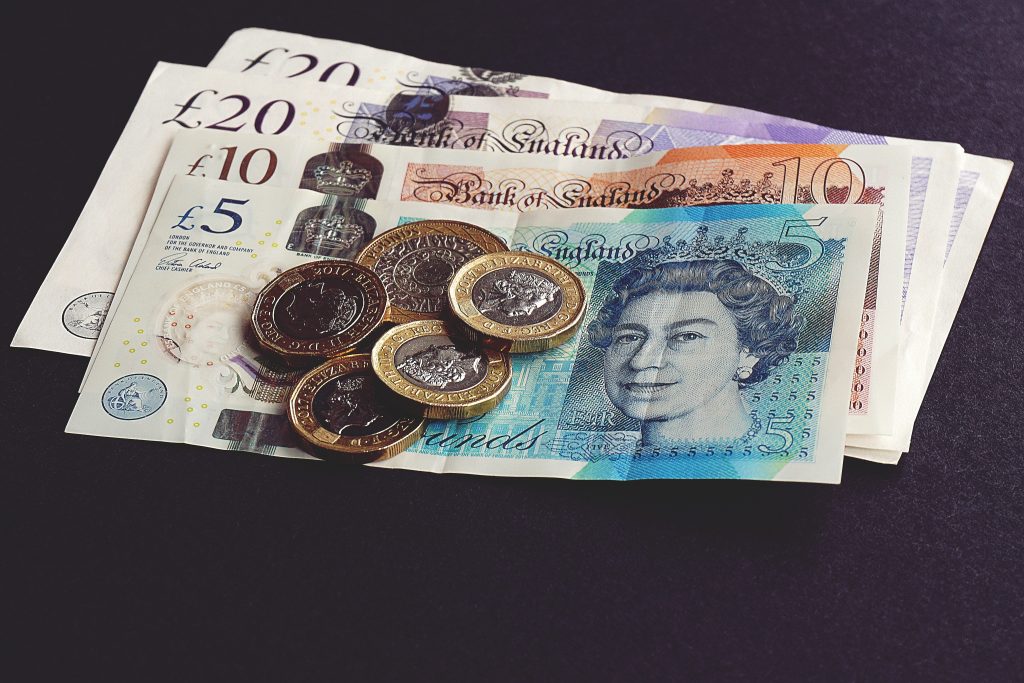 Number One: Accommodations
The biggest portion of your budget will undoubtedly be allotted towards your accommodations. Housing prices vary widely across London itself, not to mention across the UK. You may have to sacrifice some comfort in search of a better deal, but your priorities are up to you.
A big factor in where you decide to live has to be where you want to go; how close is your flat to your college campus? Transportation in London is an incredible feat of engineering, and I advise you to make the most of it. The subway system of London and its suburbs is divided into six zones; Zone 1 is the heart of the city, where all of the major historical landmarks can be found. Zone 2 is a concentric circle around that, and so on. The different underground, train, and bus lines crisscross all over the city so that it's possible to get from anywhere you are to anywhere you need to be. Most travel on public transportation between Zones 1 and 2 can be accomplished within an hour, but the further you go out the longer it will take and the more expensive it will be. Ask yourself how long you are really willing to take on a commute to campus; if you need to leave an hour before class starts, will you be on time consistently? Is the path in between a convenient one, or does it involve multiple line changes on the underground, a bus, and a 20-minute walk? Consider carefully how you will get from your house to school; the harder it is, the harder it will be to make yourself get out the door when the rain is pounding on your window.
My accommodation, which I found through my university's housing services, is around £750 a month, with another £30-50 in utilities and internet charges. I live in NW London in Zone 2 next to a station that services two major underground lines, and from my door to my classroom is about a 25-minute commute. This suits me beautifully, but you need to figure out for yourself what works for you. Further out in the city you can find private accommodation for £400 or £500 a month—a steal!—but you may spend three hours a day on the train. A flat that is a convenient 15-minute walk from your campus may cost you over £1000 a month to rent—but you won't need to spend so much on transportation. Any place you find will have a Catch-22, you just have to decide what your priorities are when it comes to your living space.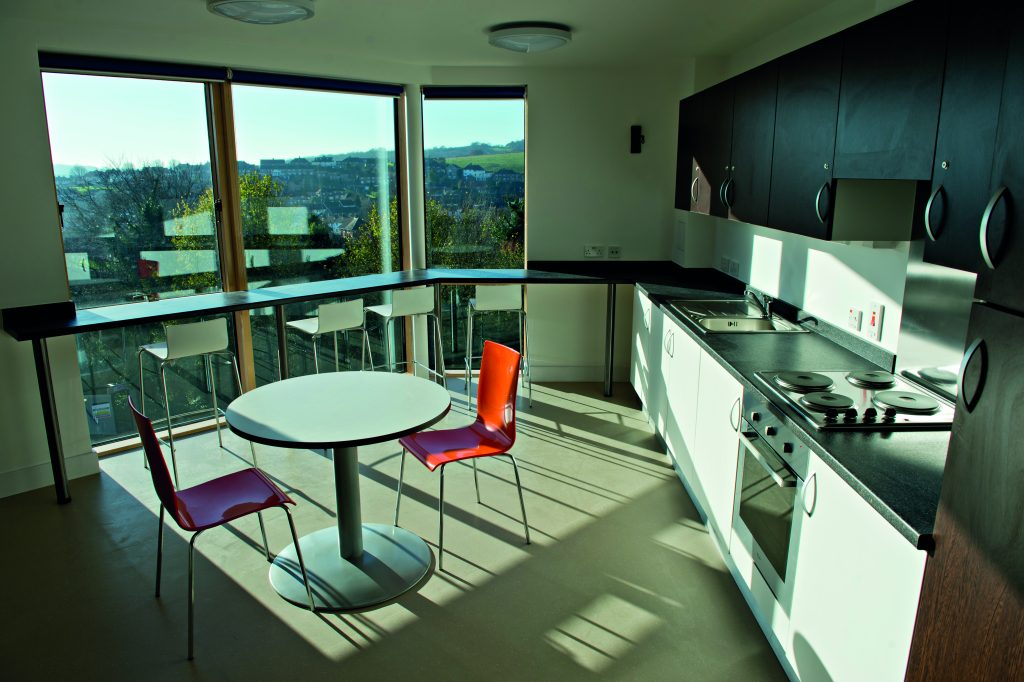 Number Two: Transportation
As you may have guessed from the above section, transportation is a huge consideration for me. There are so many ways to get around a city; public transportation aside, I won't even go into a car or van rental (except to say that the few days I spent driving around Wales were an adventure).
Your first go-to for transportation has to be your legs. They're free and they can get you places faster than you might think; I can't even count the number of times already where I've mapped out a route to a destination only to see the option listed as train 12 minutes, bus 12 minutes, walking… 10 minutes. (and you had to walk to that bus stop anyway.) With traffic and sometimes unpredictable bus routes, it's worth checking to see if a walk won't get you somewhere fastest. For a student on a budget (who probably needs to get more fresh air anyway), walking is a must.
If you're getting tired of pounding the pavement, considering using the power of your legs to pedal. It would certainly be possible to find a cheap second-hand bike to get you around the city, although you would have to weigh the price against the terror that may fill your heart on your first ride through London traffic. I've spent hours riding bikes through busy cities in Asia and let me tell you, it did not quite prepare me for the first time I had to figure out which lane I was supposed to turn into when turning right at a busy London intersection. If you don't have the opportunity to get a bike of your own, consider the many rentable bikes scattered around town, most of which you simply download an app and pay £1-£2 to get started, then a certain fee per minute of use.
Another nice, cheap option in London is the bus. Bus rides anywhere in the city cost £1.50, and if you need to transfer buses within an hour it won't charge you again. If you are trying to get somewhere within your own general neighborhood that seems just a bit far to walk, I would definitely recommend the bus; too far, though, and you risk getting caught in overground traffic and construction delays. It's possible to completely avoid the underground if you want to, and thereby save on transportation costs; the cost of your time, however, may not be worth it.
Every day I am still surprised by the sheer force of willpower that led mankind to dig deeper and deeper into the earth in order to install the underground subway system (also called "the tube"). You could drop yourself nearly anywhere in central London and be within a ten-minute walk of three different tube stations. The system is not without its faults; there is nearly always construction going on one line or the other and delays can be quite frustrating, but they do an excellent job of updating the public at the stations and online. It can be expensive, however; starting fare between Zones 1 and 2 is £2.40 when using an Oyster card or contactless payment and double that for a single ticket. Say you need to go one place and return that day, you've already spent £5—do that five times a week and you're spending a fortune, not to mention how it adds up if you need to make more than two trips a day.
The beauty of the system, however, is the Oyster card. Anyone can get one and it makes swiping in and out of the underground stations very convenient. You can top up a pay-as-you-go card or buy daily, weekly, monthly, quarterly, and annual passes—quite the range of options depending on your needs, and you can specify which zones you will be traveling in. If you are a long term student, you can apply for a student discount card; with my student card, a monthly pass from Zones 1-2 was around £95, a definite improvement over a pay-as-you-go card as I use the underground two or three times every day. Keep in mind that in order to set up a student card you need to have a UK bank account, so it may take a few weeks to get going.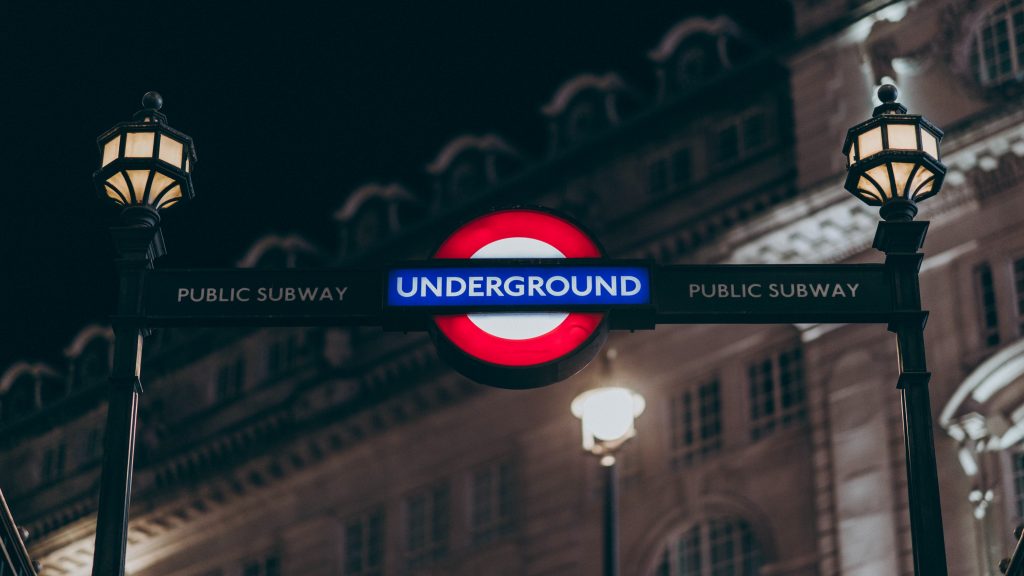 Number Three: Food
Ah food, glorious food. Personally, this is the budgeting area where I struggle the most. I know perfectly well that I will save much, much, more money if I were to bring my lunch to school and plan all of my home-cooked meals in advance—but what about that lovely French patisserie down the street? What about the friendly Indian restaurant next to campus? What about the smoked salmon and cream cheese toast available at Pret a Manger?? Let me tell you, keeping your food budget low is hard; even as I write this at a café I splurged on the rhubarb ginger crumble to keep myself going. It was absolutely delicious. It was also £6, the price of two whole chickens at Sainsbury's.
Self-mastery when it comes to food is something we all have to deal with personally, and your priorities may be much different from mine. Here are just a few things I've been trying to do to keep the budget down:
Milk, cereal, yogurt, eggs for breakfast; you can find good deals at grocery stores, and make sure to eat a healthy breakfast so you're not tempted by the croissants in the campus café at lunchtime (spoken from experience). You absolutely need to try a full English breakfast at least once when you're in the UK, but if you love it, buy some baked beans to make at home rather than going out for breakfast.
Bring your lunch to school! I can't say it enough, especially to myself. You will have classmates invite you out to eat between classes; absolutely go with them occasionally, but try to bring your own food and offer to sit in the park to eat with them instead.
This is definitely a personal one: I try not to buy drinks when I'm eating at a restaurant. A soft drink, tea or coffee is usually at least £2-£3, if not up to £5, so always buying a drink with your meal will definitely add up. Ask for "tap water" and they'll give you a glass; your body and your wallet will thank you.
Eat leftovers! I try to make a large meal on Sundays and use the leftover for dinners at home for the rest of the week. British meat is actually quite cheap, and making a whole pan of chicken thighs at the beginning of the week is definitely a good way to save a few quid.
When it comes down to it, I usually spend about £30 per week at the grocery store for breakfast and lunch makings, plus some easy-to-refrigerate dinner meals. The rest of the meals that I end up eating out add up to a conservative £25/week, a moderate £50, and an over-the-top £80/week (that rhubarb crumble was REALLY good). Keep in mind these are London prices where it's difficult to find even a fast-casual meal for less than £8. It's up to you how you choose to budget your food; keep in mind, however, that if you love food as much as I do it's better to estimate on the higher range of food prices.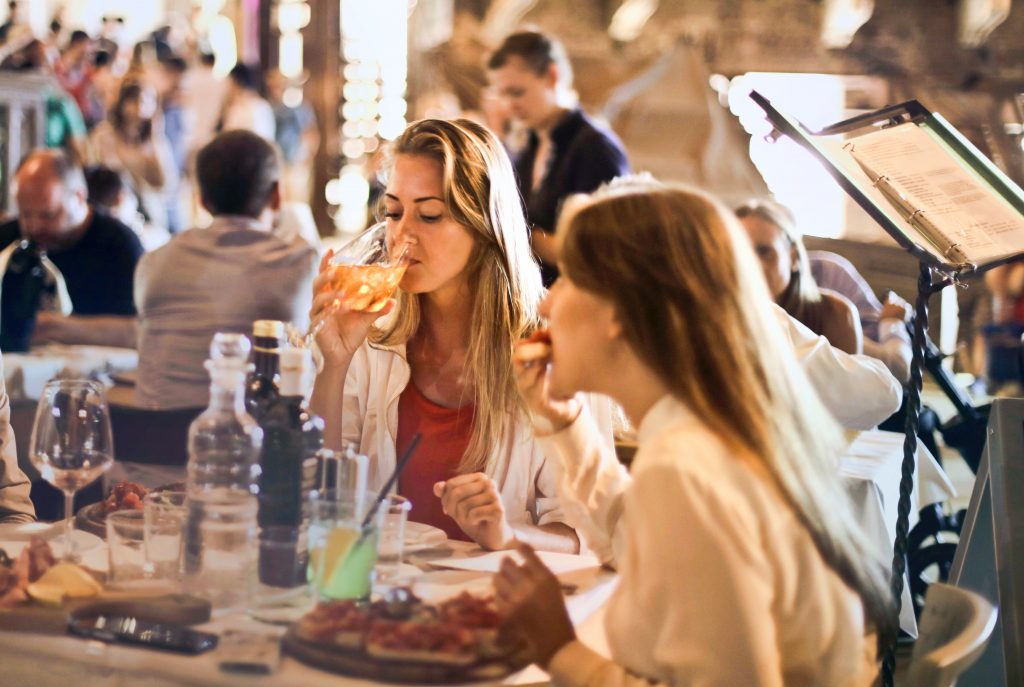 Number Four: Travel and Other Entertainment
One of the most beautiful things to me about living in London, especially for a girl who grew up in the western United States, is how easy it is to leave the city and travel somewhere else in the UK. If you are going to school in London it is absolutely necessary to experience somewhere more rural, and if you are studying in a smaller town you should try to see the London side as well. The UK (and a jaunt across the Channel to the continent) has so much to offer in the way of history and countryside, it would be a shame not to explore while you are here.
Here is a breakdown for my trip to Oxford last weekend:
Transportation £25
Food £45
Entertainment £25 (a historical manor and some free museums)
Accommodation £0 (stayed with a friend, but the local youth hostel is about £15/night)
Souvenirs £30
Total: £125
Of course, I could have been even more conservative in my food choices, and I maybe didn't need to buy that book at the famous Blackwell's Bookstore, but I was in Oxford so I felt I deserved it. There are a variety of Railcards that give you discounts on train travel, and if you buy a return ticket (rather than a single direction) it is much cheaper than buying each way separately.
The way you experience your time in the UK is totally up to you, but I for one believe that it is important to take advantage of opportunities that are right in front of you. Standing tickets at the Globe Theatre to see Shakespeare plays are only £5, and there is a large variety of free and low-cost entertainment options. Look for student discounts, like the Art Pass, and often discounted tickets for students are listed as "Concessions". The ticket I got to see Come From Away on the West End was £35 at a student discount; it's not something I can do every week, but absolutely worth it for the tears I shed at that amazing performance. Take a walk along the Thames. Go to the Harry Potter film experience if you're a fan. Explore history at the Churchill War Rooms. Check out one of the many beautiful museums, and come back again the next day and the day after that. Attend an Evensong service at St. Paul's Cathedral.
And while you're there, bring some birdseed for the pigeons. It might cost you more than a tuppence, but you'll be glad if you do.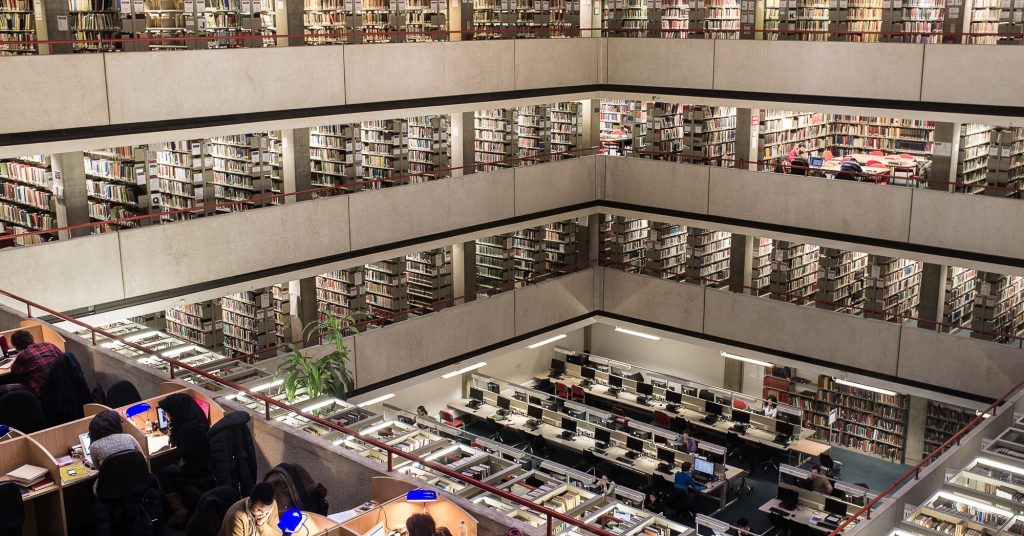 ELLYN'S BUDGET OVERVIEW PER MONTH:
Accommodation £800
Transportation £100
Food £350
Travel/Entertainment £150
Total: £1400
If you would like to find out more about studying in the UK, please fill out the "Contact an Advisor" form on the bottom or side of this page.