Tips to Keep Holidays Cheap While Studying Abroad in the UK
May 22, 2017 7:00:00 PM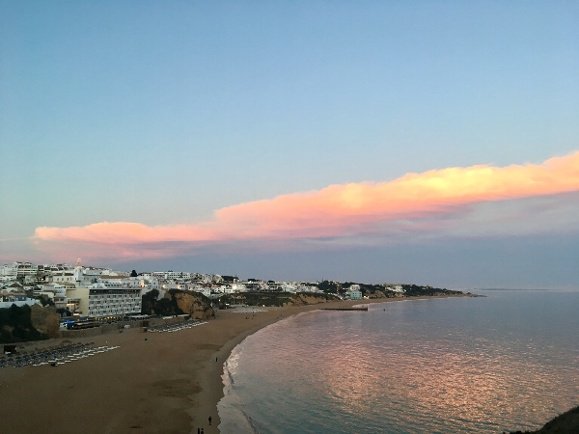 The more we grow accustomed to the passage of time, the less we notice how quickly it flies by. Last week fades into memory; a year abroad becomes the past.

These are my thoughts as I anticipate summertime and the final months of dissertation writing. I remember emerging from the train station at London Bridge in September wondering how to find my apartment. Now, the architecture is a mundane fixture in my morning commute.
If you choose to study across the pond, your time here will be defined by being away from familiar friends and family and a steady acclimatization to a new culture. You will navigate the demands of a degree and the natural need to socialize.
I have made some lovely friends in London, a city which can be quite daunting. We went, as the British say, 'on holiday' together in Portugal and Ireland. I plan to travel more this summer; the UK is an excellent starting point to explore the rest of Europe.
Of course, before jetting off to the hinterlands, you need to make sure 1) you can afford it and 2) you still have time to responsibly complete your studies. The UK system is reading heavy, a module will often be assessed on one or two assignments. However, simply because you *only* need to write one assignment does not mean the module will take less time. If anything, because the assignments are so high-stakes, they should be executed seriously.
On the other hand, it is healthy to take a break from the books and unwind. Portugal was such a place for me. I arrived in Faro with three friends on a Friday evening in mid-April. We decided to stay in Old Town Albufeira, a holiday town in the South, directly across the Atlantic Ocean from Morocco. Our flight back to London would depart the following Tuesday late in the evening. This way, we could explore the Faro region for another day without purchasing another night of accommodation (travel tip right there).  
If you plan on jetting off to Europe whilst living in the UK, something I highly recommend, I have some practical suggestions for you:
1. Book together
Often, plane tickets and accommodation prices will become significantly cheaper if you book in groups. Of course, this may not always be true, so make sure to do some advanced-level Googling for the best prices. For example, having booked with my friends, we were able to pay only 20 euros a night for an entire house, which is the same price or cheaper than many hotels and hostels.
2. Pack light
Airlines like Ryanair, EasyJet, and WOW Air will often have extremely cheap tickets (think 15-20 GBP) but this price does not include a checked a bag. All this means is you have to pack smart! I packed one backpack for Portugal for 5 days of travelling. Looking back, I even could have eliminated a few items. If you're holidaying at the beach, you probably only need one pair of shoes: your trusty old flip flops.
3. Share your food
Portugal is known for delicious seafood and lovely Rosé. We did eat out in Portugal, but we also made sure to cook for ourselves in the kitchen in our accommodation. We ended up paying about 12 euros each for our groceries for the entire five days.
4. Avoid bank holidays
The UK has these wonderful days (usually a Monday) where most of the country stays home from work. During these extended weekends, people will travel; plane ticket prices increase. If you're a student, you can travel anytime you don't have lectures, exams, and assignments. I actually can't travel as freely because I work as an intern, so I am restricted to weekends and bank holidays. However, if you do have the luxury of travelling during off-peak times, do take advantage of it.
5. Experience more than the nightlight
Albufeira is a popular, oceanside town. Of course, it is nice to go out with friends in the evening. The Old Town district is full of great dining and most people stay out till 3:00-4:00 in the morning. On the other hand, because we wanted to see more, we planned our budget accordingly. We were able to Kayak through coastal caves, dine on a terrace watching the sunset, and travel to Silves to see an old Portuguese castle.
Take advantage of your year(s) abroad in the UK: pack a small backpack and jet off to a new town for the weekend. Want to study in Britain? Contact one of the Across The Pond advisors to find out more.