There is More to do in Cornwall Than You'd Think!
Jan 15, 2019 3:00:00 PM
My friends and family were very excited when I decided to pursue my master's degree in England. The usual comment was "Wow, London will be amazing!" London is great (I have been able to visit a few times since coming over), but many of them are surprised when I say, "I am actually living and studying in Cornwall!".
Cornwall is a county in the southwest of England. I am studying at the University of Exeter's Penryn Campus in Cornwall. Penryn is a beautiful little town. If you have seen any movies featuring England, you have probably seen beautiful stone cottages, cobblestone streets, and rolling green hills. That is exactly what I found arriving in Penryn, which is about a 10-15-minute walk from campus or maybe 5 minutes by bus. If you get the chance to visit Penryn—or better yet, study here—I recommend spending time checking out the local shops. I did a fair bit of my Christmas shopping in Penryn!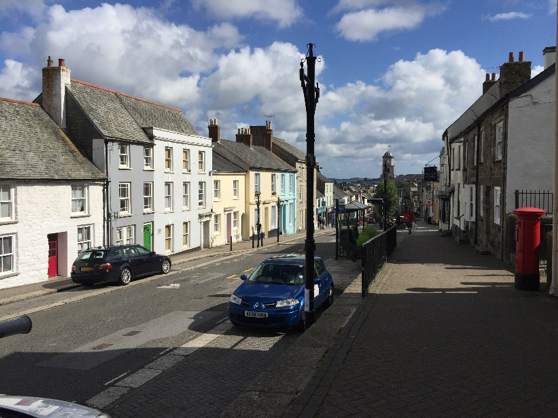 Penryn, Cornwall by Melissa Greenwalt
Falmouth is the nearest bigger town (about 15-20 minutes by bus), offering several great restaurants with everything from classic English pubs and fish and chips, to Caribbean and Asian cuisines! It is also a great place for shopping, with many popular UK stores, some great charity shops (if you are studying abroad or doing a degree abroad, these are great places to buy basic household goods) and more fantastic local shops. Falmouth is a harbor town, so you can also take some day trips from here to other parts of the Southwest coast. Additionally, beaches like Gyllyngvase "Gylly" Beach or Swanpool are popular places and it is fun to hike from one beach to another. Finally, Falmouth offers some fun pubs to visit in the evening, such as The Brig, a pirate-themed bar, with a cosy atmosphere and some great food and cocktails.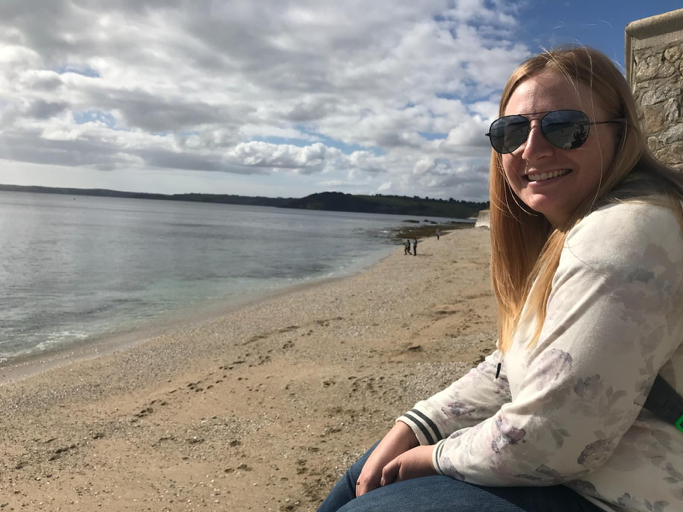 Enjoying a sunny day at Gylly Beach in Falmouth, Cornwall (Photo by Melissa Greenwalt)
Truro is the nearest city (about 15-20 minutes by train) and is always fun to visit. For any shops not in Falmouth (Lush, Primark, and M&S are some nice ones!), Truro is the place to go. I spent a lovely day with friends in Truro shortly before Christmas, and it was honestly one of the best days I have ever had. The streets were all decorated for Christmas, we found several great local shops like Just Books, featuring some really old copies of many classics, and there were many stalls open in the Christmas market, from local artists to bakeries! We ventured into M&S and stumbled upon a charity group singing Christmas songs—it was fantastic!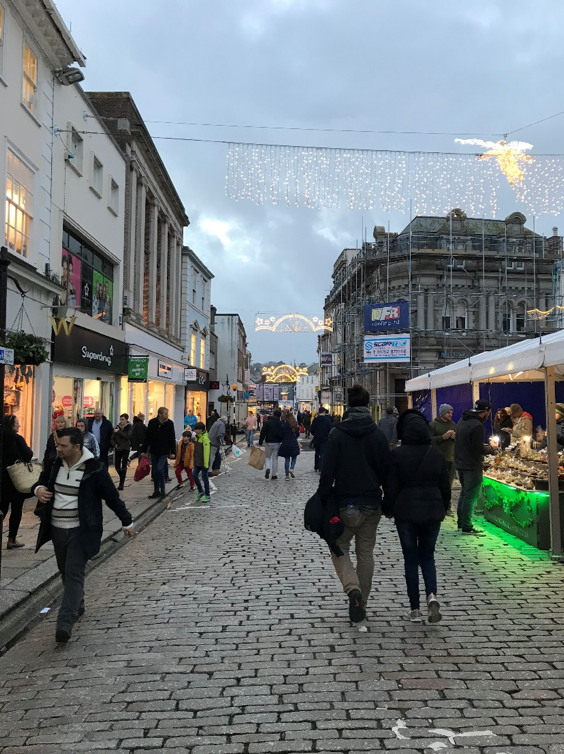 Truro, Cornwall Christmas Market (photo by Melissa Greenwalt)
These are just a few examples of the nearby places to experience some of the local culture. I think the key to getting the full experience wherever your travels take you is to just be willing to go beyond the typical tourist spots. Penryn, Falmouth, and Truro probably only show up on the map once you get into Cornwall, unlike some of the bigger cities. But they have never been crowded, there is so much to see from beautiful beaches to the cute little pubs and shops. Some of my best days so far have come from hopping on a bus or a train with a friend and exploring more of the nearby towns, and it has made my experience of studying in the UK so fun!
If you would like to find out more about studying in the UK, please contact us using the form opposite.