The Pros And Cons Of Earning Your Master's Degree In The UK
Aug 6, 2015 5:23:00 PM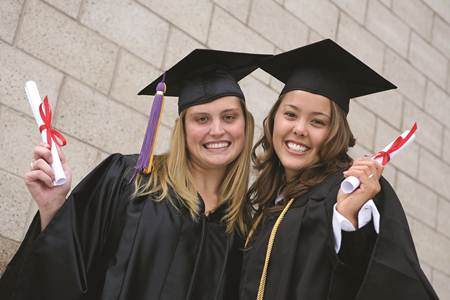 There are many pros and cons to studying in the UK, let's take a look at a few!
Pros
Having an internationally renowned degree from a prestigious university
The degrees offered at our partner universities are recognised around the world. Britain is well known for its prestigious universities and high academic standards so you can be sure that you won't have any problems returning to the US to seek employment or working anywhere around the world.
There are studies that also prove that employers are impressed by applicants who prove to have international experience from their time abroad, so your degree will help to show that you are up for a challenge.
Experience an intensive program unique to the UK educational system
According to this survey, the UK has the 2nd best education system in Europe (behind Finland) and the 6th best in the world overall, while the US only ranks 14th. If you choose to study at a UK university, you will be subject to an intensive and comprehensive program of study that is part of one of the top educational systems in the world.
At the undergraduate level, students in England and Wales spend just three years devoted entirely to their chosen course of study. As such, there are no liberal arts or general education requirements. The students are able to focus on their subject matter, gaining an intensive knowledge of their subject matter. Most taught graduate courses in the UK last only one year, allowing the coursework to be more focused and in depth than one would find in a program stretched out over many years.  While the shortened length of study also allows for lower tuition costs, it also makes for a more concentrated curriculum of study.
Studying alongside a diverse cohort of students
The UK is a mecca for talented students from around the globe. While studying in at Across the Pond's partner institutions, you will meet people and make friends from a wide variety of places, adding new perspectives and ideas to your discourse both inside and outside of the classroom. The best part for us, was having friends to visit all around the world after finishing our program!
Having the chance to travel and experience new cultures
While abroad, you will have the chance to experience new people and places, gaining that international understanding so valued by employers in this global economy of today. Once actually over in the UK, it is quite simple to not only travel around the British Isles themselves, but to hop over to the mainland Europe or even North Africa for the weekend.
Cons
Being away from family and friends
Because of the distance, being separated from family and friends can seem like a downside to of studying in Britain.  However, now that there are so many ways to stay connected, such as Skype and Facebook, the distance doesn't have to seem so immense. Plus, the breaks between semesters give you enough time to travel home, if need be.  You can also try to convince your family (or friends!) to come visit you during the summer for a fun and memorable vacation!
Having to adjust to a new setting while adjusting to uni life
One big drawback of adapting to any new place is having to adjust to a new environment and/or time zone.  Because the UK is ahead of the US, students coming from the states will be experiencing jet lag, as well as culture shock. 
Both are fairly simple to overcome – depending on where you are coming from, the UK can mirror the US in terms of societal similarities. However, if you are moving from a small town to London, there may be some adjusting to go through.  And jetlag is just your body adjusting to the new time zone. It may take a few days, but if you push through, you'll be just fine.  A good rule of thumb for jetlag is to allow as many days to adjust as you spent in the air – e.g. a 7 hour flight from Boston, should mean you're feeling great within a week of arriving.
Having to keep up with a demanding course load
Because the programs in the UK are a bit more accelerated than you may be used to, it may take some adjusting to the course load that comes with such an intensive program. Since the length of study is shorter than in the US, you may find that you cover more information in your classes than you would expect. This just takes some adjustment in your study schedule and figuring out what works for you in terms of getting everything done. If you go in with the expectation that you are going to need to work hard, you shouldn't have any problems!