The Best Walking Tours in the UK
Jul 10, 2018 3:00:00 PM
One of the many wonderful things about England whether in a tiny village or a large city is the ability to explore the culture and history by simply taking a walk. Leisurely strolling, following along in a guide book or on a travel app makes for a lovely day, but I also find great pleasure in the interactive and engaging nature of a well-performed walking tour.
Most places I visited offered a walking tour and in some cases a many with unique and highly customized choices. From nature walks to the majestic castle tours, in the county of Kent (where I attended the University of Kent) there are a seemingly endless array of guided tours. I highly recommend the nightly ghost tours that take you around the haunted streets of Canterbury or one of the seaside walks along Kent's magnificent coast. With so many historic villages and towns to explore you can spend many a day off from your studies immersed in local culture. For tour ideas you can visit this website, or this one.
As I explored more and more of the British Isles I discovered walking tours that inspired and surprised me. At Dover Castle we took multiple tours that include a walk through the World War II tunnel hospital and war room as well as tours of the grounds and inside the castle. A wonderful source for English Heritage sites including castles, light houses and museums of all types visit the Heritage website for ideas of where to go and what to do.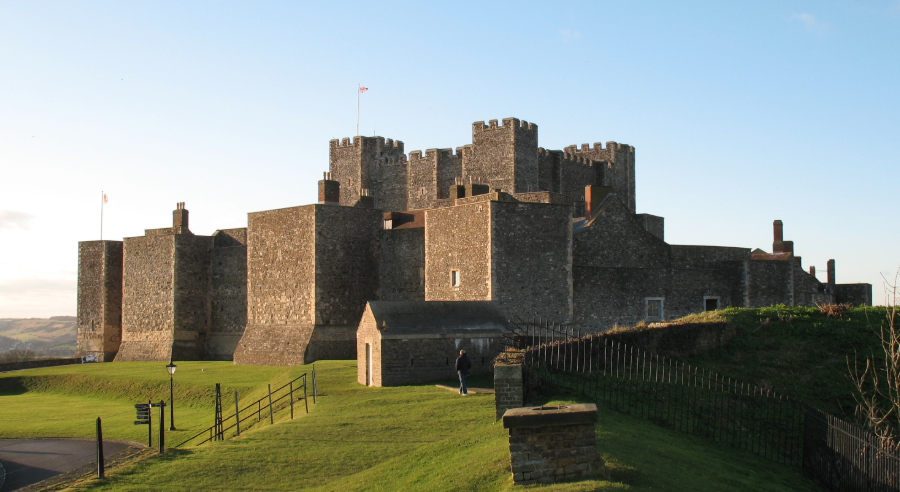 My explorations took me to cities with unique themed-walking tours like Jane Austen's life in Bath and a fascinating look at street art in London. Walking tours offer a great opportunity to understand the world not only from my own perspective but from the diverse eyes and ears of other guests whose home towns can span the world. The street art tour started in Old Spitalfields Market and took us up Brick Lane and in and around side streets to explore and understand the passion and inspiration that empower an eclectic mix of artist's to express political, satirical and personal ideas in often stunning, often inspiring, often shocking works. The tour guide was himself a street artist and his personal mission to positively change the world one inspired work at a time captivated us all and his love and desire to help his guests understand the vital role street art plays in society and that a seemingly random word scrawled in spray paint across an brick wall speaks volumes and can inspire hearts and minds. We all left the walking tour seeing the world differently and what used to simply be childish graffiti I took very little notice of is now an opportunity to appreciate incredible artistic beauty as I make my way down a crowded sidewalk. The walking tour opened my eyes to things that were glaring out at me but I never saw and that is one of the great benefits of any wonderfully performed, heart-felt walking tour. What we see often has a deeper meaning, a hidden past, a glorious treasure of creative expression and it takes a talented to tour guide to bring it all to life. And of course the added bonus of a healthy walk makes it truly a win-win!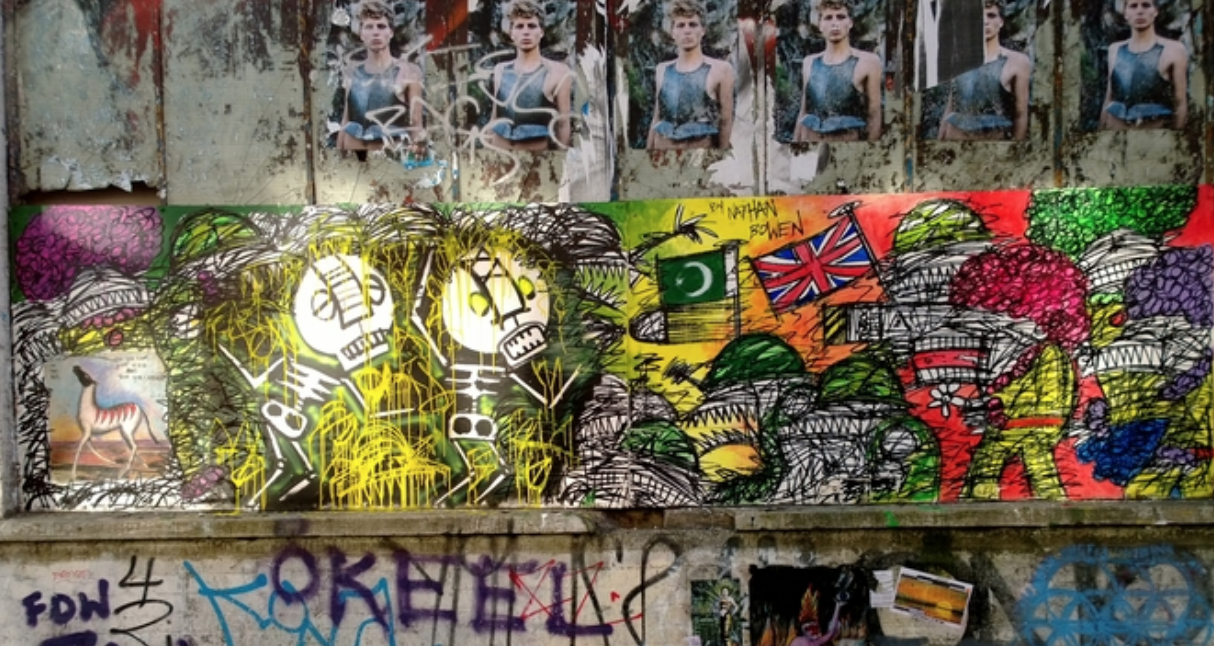 I found that many museums and neighborhoods in London offered free walking tours and I highly recommend asking when you arrive at a museum or stopping by the local neighborhood council office and doing research online before arriving. As a theatre student and professional I look for every opportunity to engage in theatre arts history and there are some wonderful walking tours offered through londontheatre.co.uk/theatres/walking-tours.
If you would like to find out more about studying in the UK, please contact us using the form opposite.