The American Students' Guide to Finding Accommodation in London
Published originally on Apr 15, 2015
by an ATP Student Ambassador
Updated: July 10, 2019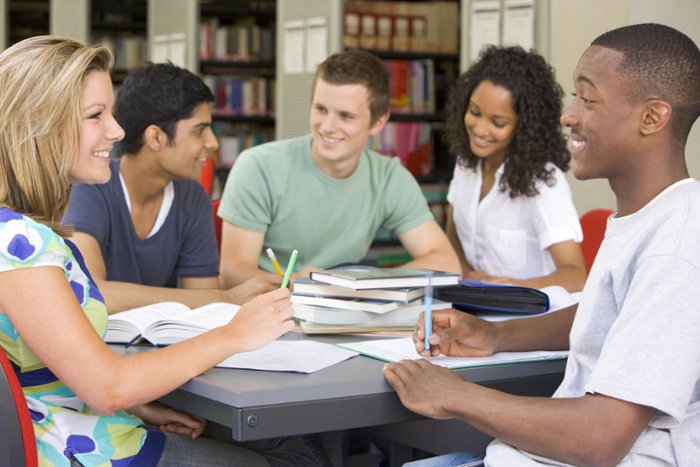 London is more than just England's capital; it is a vibrant metropolis abounding in history, brimming with culture, and overflowing with opportunity. An epicenter for art, fashion, and theatre and a hub for businesses worldwide, London is one of the most famous and popular cities in the world.
For these reasons, London is also one of the most exciting place to study. Hundreds of thousands of students flock to London for their education every year, and Americans are no exception. Partnered with eight of London's top universities, Across the Pond helps Americans make their dream of studying in London a reality.
However, with a total population of over eight million finding accommodation in London can be challenging and expensive.
To help you find the best rooms at the best prices, follow our American students' advice to find the best accommodation to suit you…
University Halls or Private Housing?
Whether you are an undergraduate or postgraduate, the majority of universities guarantee university housing for international students in the first year, making this the best option for most students. In some cases, though, it may be appropriate to look into private accommodation. Let's take a quick look at both options.
Halls of residence
Logistically, university halls of residence are the simplest, most streamlined route for students, and they come with many advantages. One key benefit of university accommodation is that you will live alongside your fellow students. This will introduce you to a mix of people from diverse social and cultural backgrounds, enabling you to make fast friends in a city where newcomers can often feel isolated.
University halls of residence are typically located on or near the main campus, so you are never far from where you need to be. This is particularly nice when you're running late for that Monday morning seminar!
With university housing, your utilities, the internet, and other perks, like a gym membership and content insurance, will be included in your rent, making payments simple and all-inclusive.
American students should note that UK university housing differs from housing arrangements in the US in two significant ways:
In the UK, you will not be paired with a roommate. All UK university housing is single-study. You may also be able to opt for your own bathroom! Just look for the en suite option.
UK halls of residence normally do not offer meal plans so be prepared to share a kitchen with other students and cook your own meals.
Graduate students, universities acknowledge the need to house you separately from undergraduates. If you are a graduate student researching university housing, be sure to look for this arrangement.
Private accommodation
Some students prefer to live on their own in private housing. This is possible, but the process is much more difficult and will typically require a lot more money up front. Here are a few things to bear in mind if you're considering non-university accommodation:
While a house or flat will perhaps allow more space or a more ideal location, be sure to consider the following:
Cost – The private housing market in London is extremely competitive, and you may wind up living far from campus.

Transportation – Transport in London is pricey, and you could spend a lot of money just getting to and from campus.

The down payment – Landlords usually will want a substantial initial down payment up front to secure your accommodation, even before you have moved in.

Bank account – Without a British bank account, many landlords will not accept your housing application. You will not be able to secure a British bank account until after you arrive in the UK.

Arrival in the UK – Because most landlords want to meet you in person before doing business, you may have to spend your first weeks in in a hotel or B&B while you look for the right accommodation.  Because you will also be attending classes during this time, you may find this stressful.
Private accommodation can be appealing,  but it's not a straightforward process. University housing is the simplest, most inexpensive option where the quality and safety of your living situation is assured.
You will be grateful to have a guaranteed room at your disposal upon arriving in the UK.  However, if you're still certain you want to live in private housing, speak to one of our advisors for more detailed guidance (Sign up using the "Contact an Advisor" forms on the side or bottom of this page).
Apply on time
As we mentioned earlier, most universities guarantee housing to international students during their first year, but you need to make sure to apply before the deadline! Your ATP advisor can walk you through the necessary forms and help make sure you get everything filled out on time.
We can help you
Across the Pond has helped over 10,000 students from around the world find a degree program in the UK, but we don't stop there! Once you have gained acceptance to a British university, we will work with you to ensure you apply for housing on time. Our mission is to work alongside you throughout the entire process, from application to acceptance to arrival.
If you'd like to get started, please fill out the "Contact an Advisor" form on the bottom or side of this page.
If you want to learn more about studying in London, you can also check out these related blogs: