Student Travel Tips While Studying Abroad
Jul 10, 2017 7:00:00 PM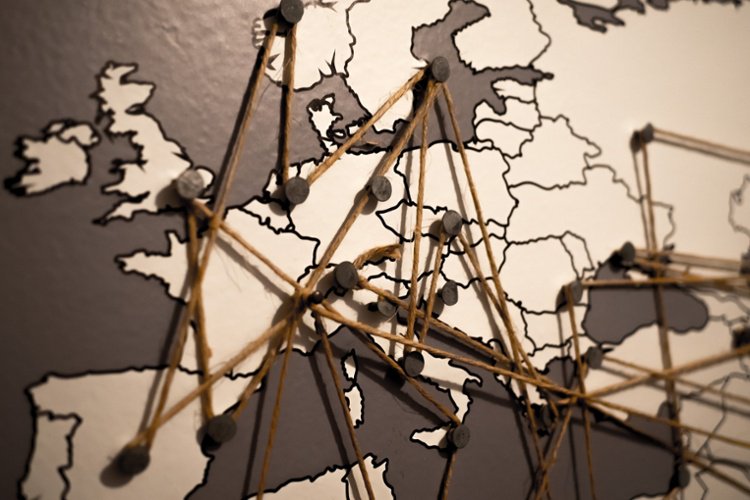 Maybe it's just me, but there's something absolutely magical about European travel. It's a scenic train ride through the Lake District, being able to see Big Ben as your plane swoops down into London, and sipping wine in the gorgeous plaza of *enter exotic European destination here*. Even with a student budget paired with a chaotic uni schedule, a cheeky holiday is never out of the question. Here are my top tips and go-to websites to maximize time traveling around the United Kingdom and over to mainland Europe.

To me, Google Flights is the most logical and succinct airfare search engine. Especially being based in the U.K., there's likely to be more than one airport in your immediate vicinity, and google Flights allows you to search for airfare from your home airport plus a few nearby. The system will alert you if there is a cheaper option at a nearby airport or on a different travel day, and considers overall travel time when presenting you with the best flight option. If the travel bug has bit you but you don't have an exact destination in mind, there is a map function which displays the cost of airfare from your designated home airport to cities all across Europe.
For excursions a bit closer to home, Rome2Rio helps compare travel time and costs across different modes of transportation. For example, searching London to Edinburgh flights alone may show an option as little as £15 one way, but using Rome2Rio, you can also factor in the cost of transport to the airport and back, which can double the cost of the flight and overall travel time. With this site, you can see cost and travel time side by side for plane, trains, busses, cars… and probably ferries too if you're feeling adventurous!
The Trainline website and mobile app is my go-to for booking train journeys around the U.K. You can usually download the ticket to your phone, which saves some time, as well as save destinations you search for frequently. The 16-25 Railcard name is a bit misleading, as full-time students over the age of 25, such as yours truly, are still eligible to get the card. You can pick up a form from any train station, and submit proof of your student status from your university. The card costs £30, but the savings add up quicker than you can say Mary Queen of Scots.
Trainsplitting
Aside from the clever name, this handy tool is offered on a few different websites. Essentially, it allows a traveler to plug in the starting and ending cities of their desired train route, and the website will alert them if it's cheaper to divide the journey into two tickets. For example: it may be cheaper to buy a train ticket from London to Manchester and then a separate ticket from Manchester to Glasgow, rather than London – Glasgow.
Historic Environment Scotland Explorer Pass/National Trust Touring Pass
If you're half as obsessed with history and culture as I am, there's a good chance you'll be visiting a national monument, castle, manor, or twenty, while studying in the UK. These regional explorer passes offer memberships that give you access to heaps of landmarks around the country. It's best to get your membership soon after you settle in in the UK in order to make the most of your pass.
So, there are my top tips to get you exploring Britain (and more) while you're studying abroad. Make the most of your new university surroundings and travel as much as you can, while keeping on top of your studies, of course!If you would like to find out more about studying in the UK, please contact one of the Across The Pond Advisors, who will be able to assist you further.