Student Case Study: How a UK Human Rights Master's Student Found Fame
Published originally on Apr 25, 2015
by an ATP Student Ambassador
Updated: July 10, 2019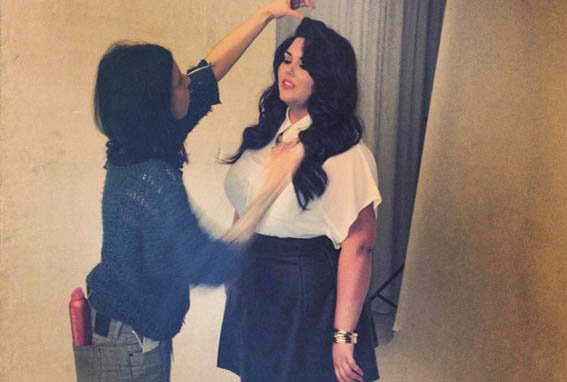 This blog post is sponsored by the University of Roehampton.
Callie Thorpe has found fame since graduating from her Human Rights degree at the University of Roehampton in 2010.
The lifestyle blogger who has become a pioneer of the 'plus-size woman' in the UK, has gone on to star in The Times UK newspaper, Vogue Italia, and on televisions debates too. This is her journey of how she found fame…

Choosing human rights
"I originally came to Roehampton to study a combined course of Drama and Theology and Religious studies. Once I started, I quickly realised that I wanted to study Human Rights instead.
"So I spoke to Darren O'Byrne – Principal Lecturer in Human Rights. Darren helped me so much when I approached him asking to join the course late into the term. I began enjoying my studies much more once I made the switch.
It really was one of the best times of my life."
Whilst at university, Callie became involved with the Roehampton Students Union as a Publicity Officer and with the Money Doctors service as an ambassador.
Juggling a full time role
As well as holding down a full-time job, Callie broadened her interests with the creation of her blog in 2012.
"I had always been baffled by the media perception of image and it was something I wanted to challenge. Having always struggled with my own body image I decided to write a blog sharing my style choices as a plus-sized woman.
I began talking openly about body politics and sharing pictures of clothes I was wearing as a plus-sized woman."
The model student
After a rapid growth in her blog viewership and seeing an increase in fashion labels wanting reviews for their new clothes, Callie formed a partnership with Evans clothing – a brand which specialises in fashion for larger women.
"They decided on using bloggers as the models for their next spring/summer collection. I was contacted and asked to participate along with four other world-renowned bloggers."
Following on from her work, she was asked to participate in a television debate for UK broadcaster, Channel 4, to talk about the issue of obesity and fat taxing.
Next career steps
Whilst still holding down a permanent job at the London School of Hygiene and Tropical Medicine, Callie said the next steps in her career is to continue to develop the blog.
"[I want to] use it to push the boundaries that media sets on body image. I would love to write a plus size column or do some work on improving body confidence in young women."
Introducing the University of Roehampton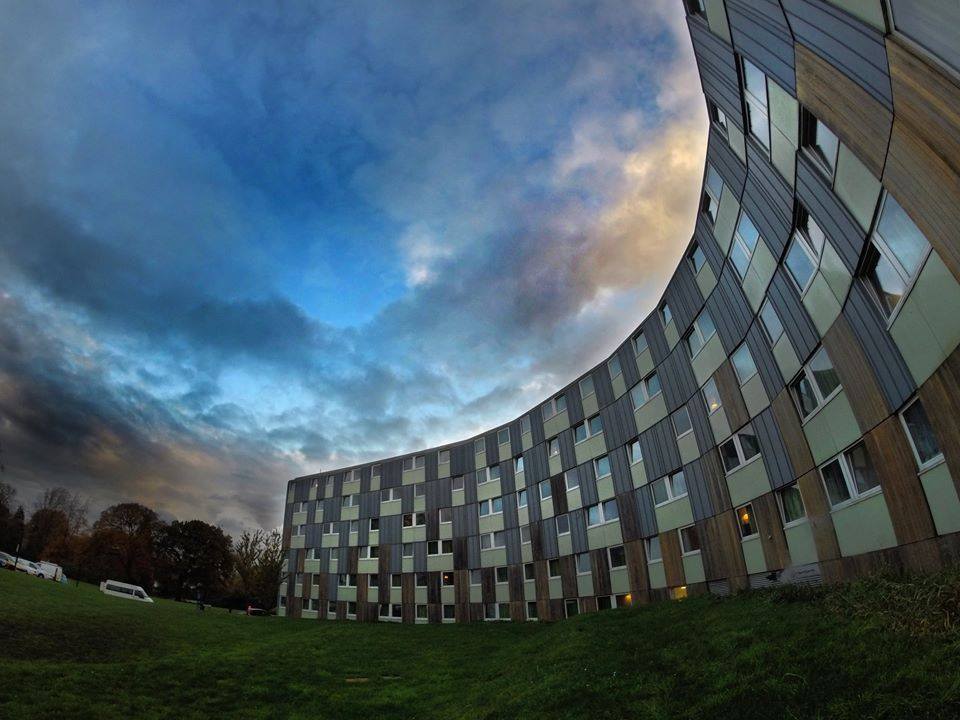 Situated in the south west of England, the University of Roehampton is a small, friendly, collegiate community in an environment where students live, learn and socialize together.
Roehampton is London's only traditional campus university, with first-rate academic facilities hosting over 10,000 students every year.
To find out more about Roehampton and their degree course in Human Rights, sign up with an advisor by filling out the "Contact an Advisor" form on the bottom or side of this page.
Photo Credit: Roehampton University, Roehampton University Facebook
Or, if you would like to read more about studying in London, check out some of our related blogs: