Staying Fit and Healthy While Studying Abroad
Apr 17, 2017 7:00:00 PM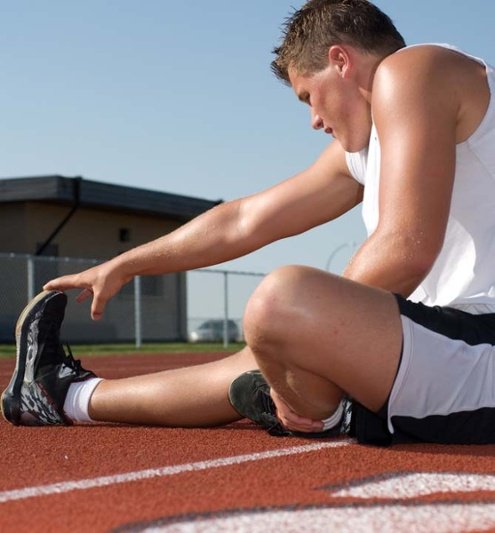 Staying or getting fit while at university might seem impossible, but it's actually a lot easier than you might think, and fun! Staying active is important to me, so this was something I intended to prioritize when studying abroad. Here are my 5 ideas to keep fit in a way that suits your preferences and lifestyle while studying at a UK university.

The gym
I enjoy going to the gym, so when I moved to my university town I took some time to visit different gyms to find one right for me, and according to my budget. I joined a small women's only gym; the staff are lovely and kind and really go out of their way to help their clients meet their fitness goals. If you're like me and like to train in a gym, visit a few in your area and make the most of free trial passes. Note that most gyms will require your UK bank account details, so ensure that your UK bank account is set up before you sign up.
University facilities
If the gym isn't your thing, there are plenty more options to keep you active. Most universities in the UK have sport facilities on campus, or are connected to a leisure or sports centre which you can make use of. At the University of Kent, the "Let's Play" program makes it incredibly affordable and accessible to enjoy a wide range of sports and health activities. Students either pay £1 per class or £20 for the whole year to take part in as many classes as you like. From swimming to badminton and summer sports like cycling and cricket, there's plenty to keep you occupied!
My university also offers daily bike rentals with helmets and safety gear for only a few pounds, or if you are a member of the gym on campus it is included in your yearly membership. My friends and I are planning our first cycle adventure!
University sports
University sports are pretty big in the UK, and you are able to join clubs at any level – so if you want to try something new, go for it! Although I didn't go down that route, some of my friends joined sports teams and they have absolutely no regrets.
Fresh air
But why stop there? You're in a country full of beautiful landscapes, so get outside and take some scenic walks. Having purchased an annual bus pass, I can inexpensively travel from town to town exploring the country. If you want to meet some likeminded people, there are walking clubs across the UK.
Maintaining a healthy lifestyle at university is a great way to balance the emotional aspects of being a student. We all know how stressful coursework deadlines and exam periods can be! Keeping fit and healthy has allowed me to stay focused during those busy times. And it can all be done within a student's budget. To find out more about living and studying in the UK, please contact one of the Across The Pond Advisors.