Places to Go in London When You Miss Your Pet
Jul 17, 2018 3:30:00 PM
Going abroad can mean leaving your pet behind, which can be hard. Unlike our human family and friends, our furry friends haven't quite grasped the concept of Skype yet. Being abroad, you'll experience bouts of homesickness every once in a while. For those that have left our pets behind, that can sometimes be the hardest part. Here are a few places to go in London when you're missing your pet:
1. Visit a Park
London has no shortage of green space, and Londoners (and their pets) take full advantage of it. On pleasant days, you can find dozens and dozens of people out walking their pets, playing Frisbee with Fido, or just see dogs lounging about in the park. Parks are a great place to people (and pet) watch, and you'll see pets of all breeds and sizes. Maybe you'll even see your own dog's doppelganger! There are plenty of parks to visit, and Battersea Park is home to Battersea's Dog's and Cat's Home!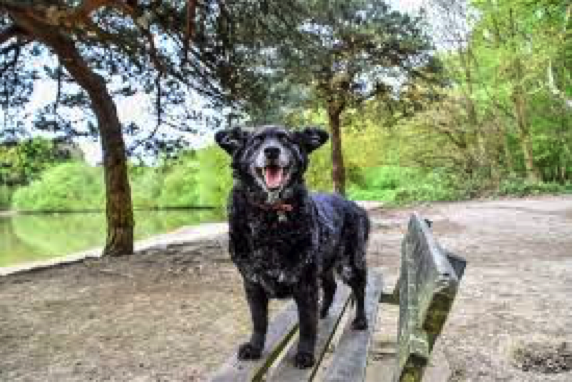 2. Visit a Cat Café
Lady Dinah's Cat Emporium is probably one of the more popular cat cafés' in London. Book a spot at the café for some delicious treats (they do high tea!) and a chance to spend time with some beautiful rescue cats! The café has its own toys, so come prepared to play
This is a Coffee Shop (with cats) is another great place to have a nice cuppa while cats wander the room. If you're missing your cat, these are great places to visit!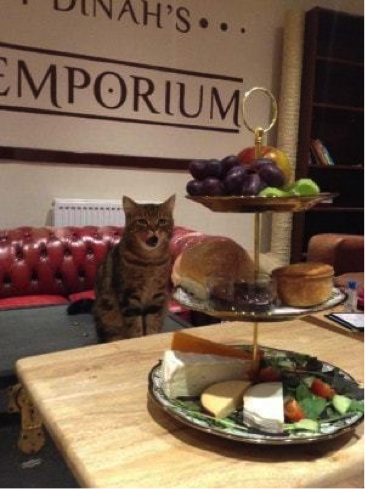 3. Volunteer at an animal shelter
Just like in the US, animals needs to find homes in the UK too. Sign up for a few hours a week or month (whatever you have time for) helping London's strays. This is a great opportunity to spend time with animals, do some good in the community, and meet fellow animal lovers.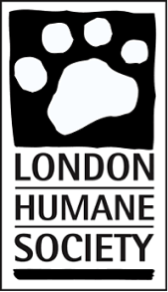 4. Grab a pint with a pub cat (or dog)
Did you know that there's a book called "London Pubcats"? There is even a website dedicated to pub cats all over the UK (www.pubcats.com)! Southampton Arms and Anglesea Arms are just two places where where you can grab a pint and make a new furry friend.
Not the biggest fan of cats? The Hand in Hand Pub in Wimbledon has been voted the most dog-frindly pub in the entire UK by DogBuddy!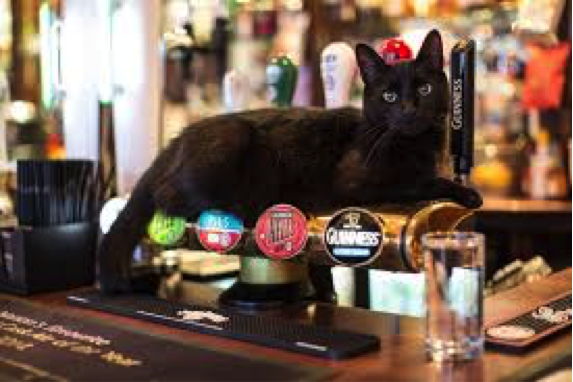 5. Become a dog walker
If it's good enough for Daniel Radcliff, it's good enough for you. Sign up to become a dog walker! It's a great way to spend time with dogs, get some exercise, and get paid (win-win-win!). The best way to see London is by foot – why not bring a furry friend with you?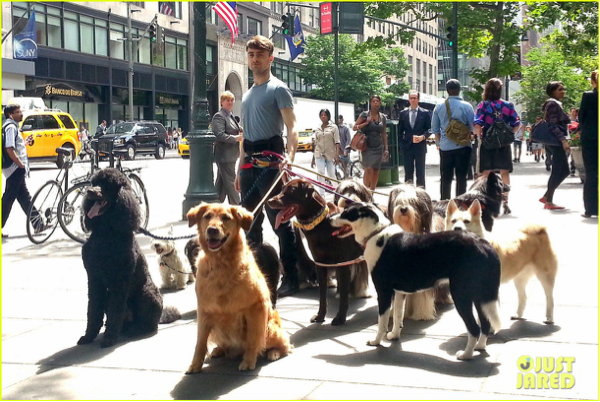 6. Visit an animal farm
Who said living in a big city means you can't have a bit of country life as well? If you're looking for farm animals, London has you covered. With over 15 farms in London, you have plenty to choose from. Mudchute Park and Farm is one of London's biggest farms, where you can take horseback riding lessons, and visit their petting farm filled with ducks, sheep, alpacas, llamas, donkeys, cows, and rabbits (just to name a few!).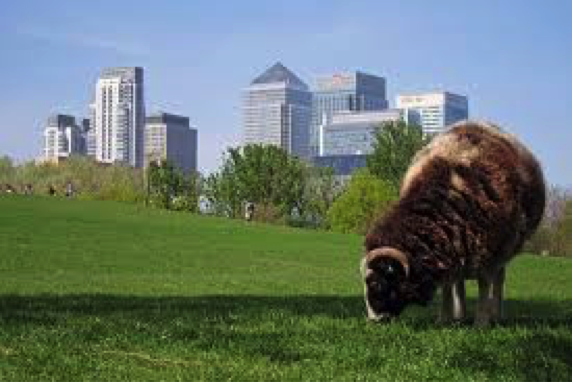 7. Become a pet sitter
Pet sitting is becoming more and more pup-ular, and the need for sitters is only growing. With over 8 million people living in London, there are plenty of opportunities to give it a try. Get paid to do it and meet new people (and pets).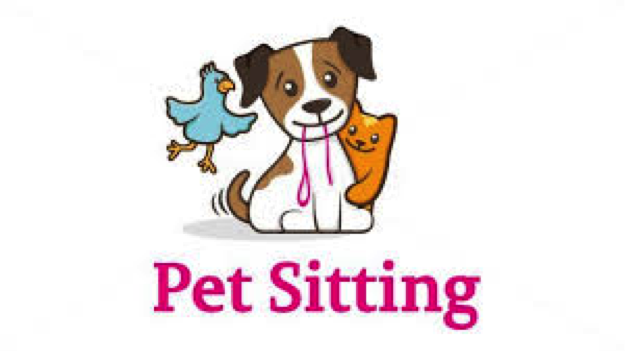 8. Go horseback riding
It's common knowledge that the Queen has a thing for horses. Take horseback riding lessons at Hyde Park or at one of London's 15+ farms. Not a fan of actually riding horses? Visit Hyde Park Stables or the Royal Mews at Buckingham Palace to get a few awesome pics.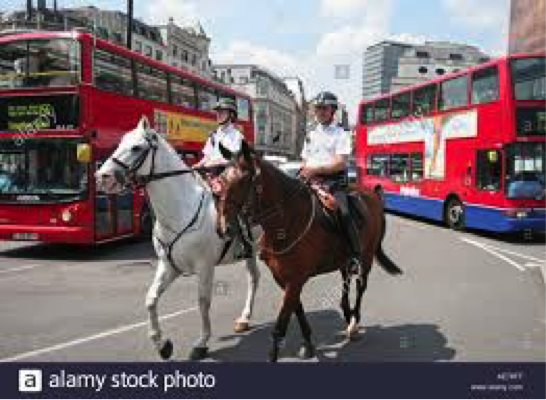 9. Catch London's famous goat race!
Are dogs and cats not your kind of pets? Looking for a more unusual, uniquely London experience? Attend London's annual Goat Race! Once a year for the past decade, Spitalfields City Farm has hosted a goat race between two rival goats (one named Oxford, the other Cambridge, after two prestigious rival UK schools). Buy a ticket, place a bet, and hold on to your horns, because you never know who is going to win!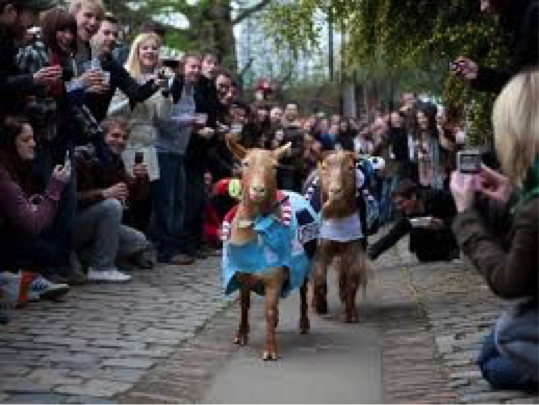 10. Shop for your pet
You can't return home after not seeing your favorite fluffy friend for months empty handed, can you?! Make sure you bring them a special London treat to make up for your time away! Stores like PetLondon, Blackheath Pet Supplies, Barkers of Muswell Hill, Pet Pavilion, Pack and Clowder, Holly & Lil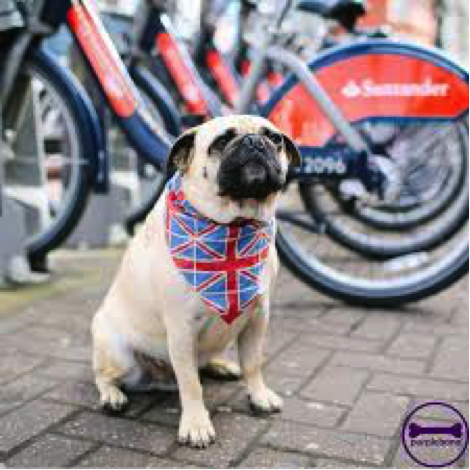 I hope this blog helps you find some ways to connect with animals in London if you are missing your pets! If you would like to find out more about studying in the UK, please contact us using the form opposite.