One year In Britain: Diary Of An American Graduate Student In Great Britain
Aug 6, 2015 5:40:00 PM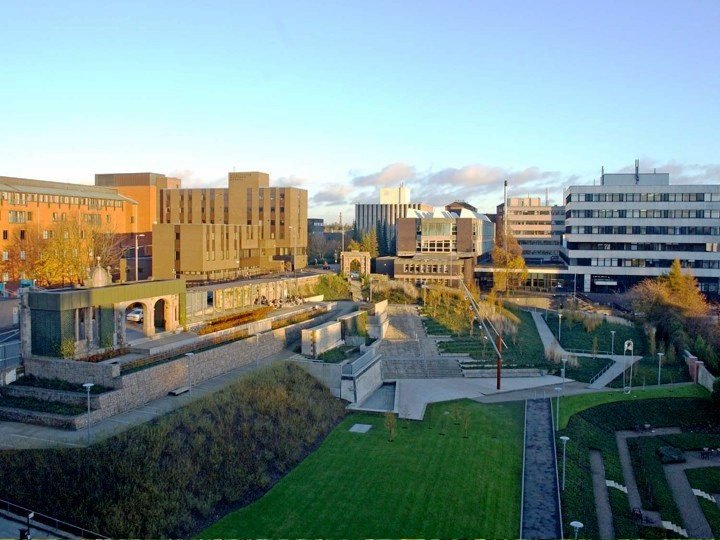 My first day in Glasgow was in no way a reflection of my time in the UK. It started like an opening scene in some lame indie movie. The taxi dumped me on the corner of an unknown street, leaving me to peer around helplessly as it rained on me and my two suitcases.
I had my map of the university printed off, but it was becoming a soggy mess as the Scottish weather soaked through the ink and the buildings bled together. I wasn't the kind of person to just march up to a stranger and ask for directions. In fact, doing something by myself sent my heart into my throat – so why was I here, in the first place?

Just swell…
I kept asking myself that very same thing over and over as I tried to figure out where I was supposed to go to find my keys, in order to go to my building so I could just curl up and sleep. I hadn't napped at all on the flight over, so I was fighting delirium, as well as crippling anxiety. This first day was going just swell. 
Thankfully, two orientation assistants spotted my panicked staring and rushed over to help me. They ushered me from the rain and helped to heave my luggage from the key pick up, all the way to my residence hall. If I had to describe how I felt that first day in three words, I would say cold, wet, and tired.
Learning my surroundings…
The first day was in no way a reflection of the rest of my time at The University of Strathclyde. Once I got over the initial shock of "Oh, I'm here, I'm actually doing this," things became easier. I forced myself to go to the orientation week activities, such as tours around the city, so that I could become familiar with my new home away from home.
I even went to a ceilidh. Now, anyone who knows me knows that I don't dance, at all. So when my flat mates asked me if I wanted to join them at this party of traditional Scottish music and dancing, I initially wanted to say no. But when in Rome, right? I ended up with bruises on my arm from being flung about the room all night. It was a great time!
My actual Master's course...
Now, my time abroad was not all fun and games – oh, no. As I had signed on for a Master's course in Literature, Culture, and Place, I actually spent a majority of my time – what else – but reading.  I actually only had about three hours of actual class time a week, but the amount of reading I had to do far made up for the lack of lectures.
As I practically inhale books anyway, I didn't quite mind this (except during the spring, when I had 18th century romantic poetry – I hate poetry). A lot of my modules focused on niche genres, such as suburban literature and transient literature, so I was able to look at new and exciting piece of literature from different points of view.
A chance to grow...
As I was walking through Edinburgh with my flat mate near the end of my stay in Scotland, I realized how much I had grown. I had taken the train by myself because she was staying with her Mom – and the journey had not given me any anxiety at all.
I was able to hail a cab and get to her mom's place with no trouble. We walked the streets in the cool summer breeze and I realized that I had been forced out of my shell, in the best way possible. Moving to a new country by myself had forced me to take the initiative to come into my own. From having to figure out a whole new city, to experiencing new things, to powering through a whole degree and keeping myself on schedule, I managed to keep myself together and on track for the entire year.
It was a life changing experience that I wouldn't trade for the world.




Photo Credit: Wikipedia