Published Originally: October 8th, 2019
by Krista Volden, ATP Student Ambassador
Studying at: Newcastle University
Hats to you for looking into studying at Newcastle University – you could not have picked a better place!  Equipped with a Russell Group gold rating, this University has the support, staff, and societies to make your educational experience remarkable.  It's unique location also grants you access to a thriving city, coastal, architectural, and agricultural life.  Here's some advice I'd give any "newbie" in Newcastle.
Newcastle is a city that encompasses everything you'll need, while quickly feeling like home.  And, unlike many other areas in the UK, it's affordable – so go out and do things!  Make an effort to explore the local parks – Jesmond being my favorite, as Newcastle has lots of greenery.  Take an early trip to the Tyneside, or coast, and eat some fish n' chips at one of the seaside restaurants … it will show you how versatile the scenery is and introduce you to the Metro … which is amazing, by the way!  And, trek across the many beautiful bridges – Newcastle even hosts the largest half marathon, "The Great North Run," over these bridges every year.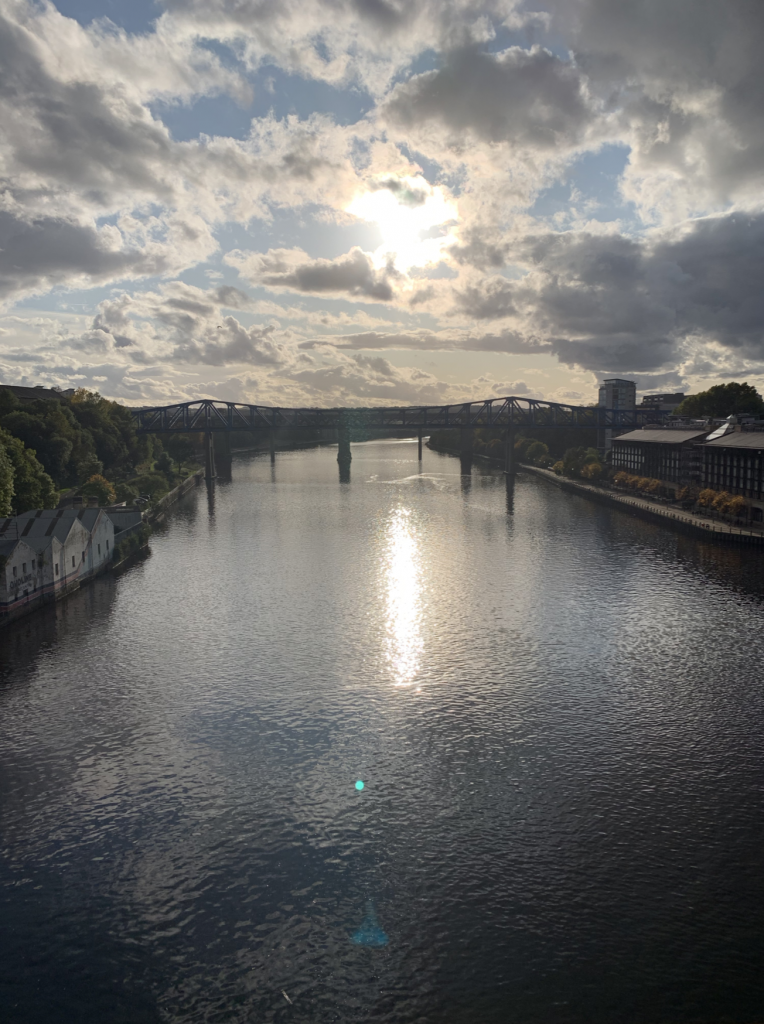 Do not spend all of your time in the library, take advantage of the weekends. On Sundays, head over to the Quayside market, along the river Tyne, and shop like a local … most of the fudge, food, and drinks are homemade. If shopping isn't your thing, catch a "Football" game at St. Jame's Park – you will quickly feel like a "Geordie" – and it's an incredible stadium! Personally, I frequent the Tyneside Cinema and The Stand because I love catching films and comedy shows!
You will immediately learn that Primark is your best friend – four levels of affordable clothing, housing, bedding, and miscellaneous – it reminds me of Target, so be careful ladies!  Pick yourself up a couple of sweaters here, as they're perfect for the fluctuating weather.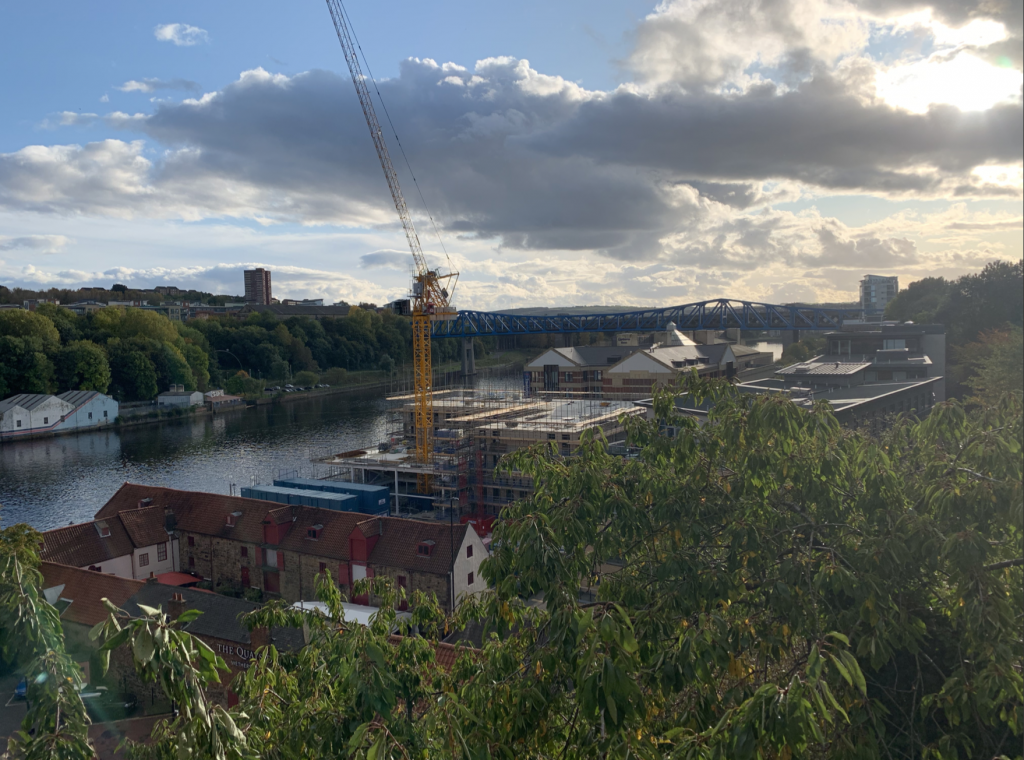 Speaking of weather, you'll realize why tea is so popular – And, you're in England, you should be consuming tea out of an IV right?  Quilliam Brothers' Teahouse is the biggest gem in Newcastle and it's right next to campus.  Not only do you get a whole teapot with every order, they also show free movies on Tuesday and Thursday nights … get there early!
My number one piece of advice whether you're studying at Newcastle or any university in the UK, is to get involved!  While the geniality of the people here gives this city a homier feel, it is important that you develop friendships early on when you're a "newbie" anywhere.  At Newcastle, they offer hundreds of clubs and societies to try – archery, ballroom dancing, basketball, acting – you name it, they probably have it.  You don't need experience – it's just for fun!  Or, it helps give you a kickstart to your career.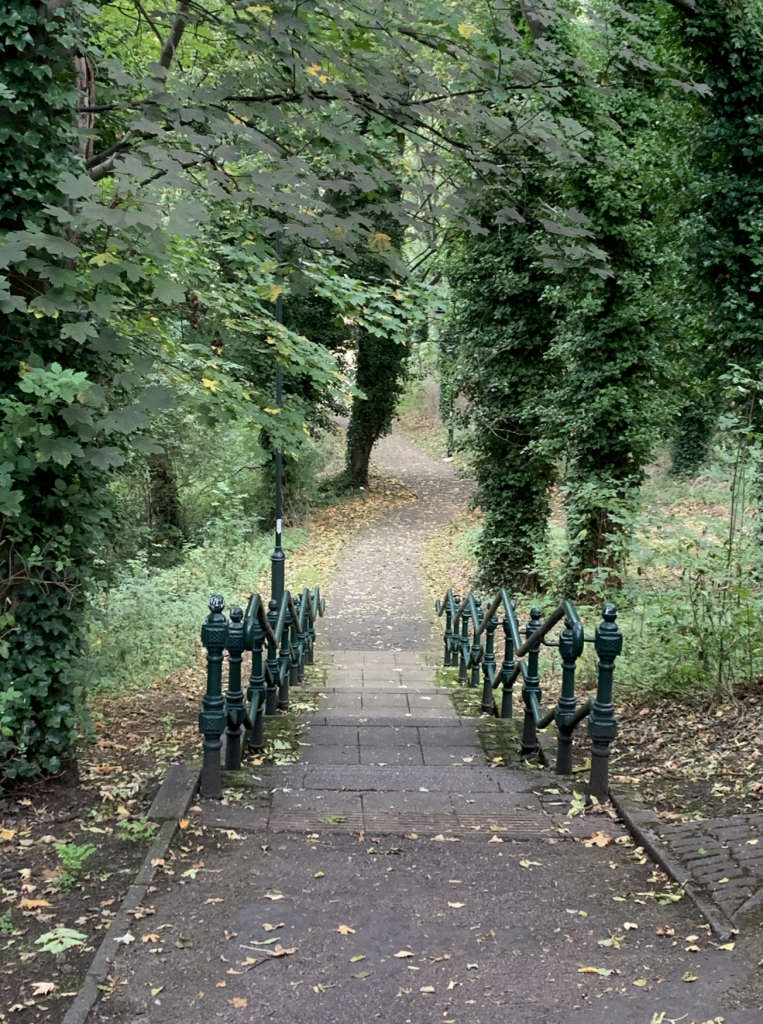 You've probably found your way here if you are looking into Newcastle University or you've already decided on your studies.  Either way, you've made an amazing choice because while the UK is overflowing with incredible universities, there's no greater place than Newcastle!
If you would like to find out more about studying in the UK, please fill out the "Contact an Advisor" form on the bottom or side of this page.