Meet the New 2020-2021 Across the Pond Ambassador Team!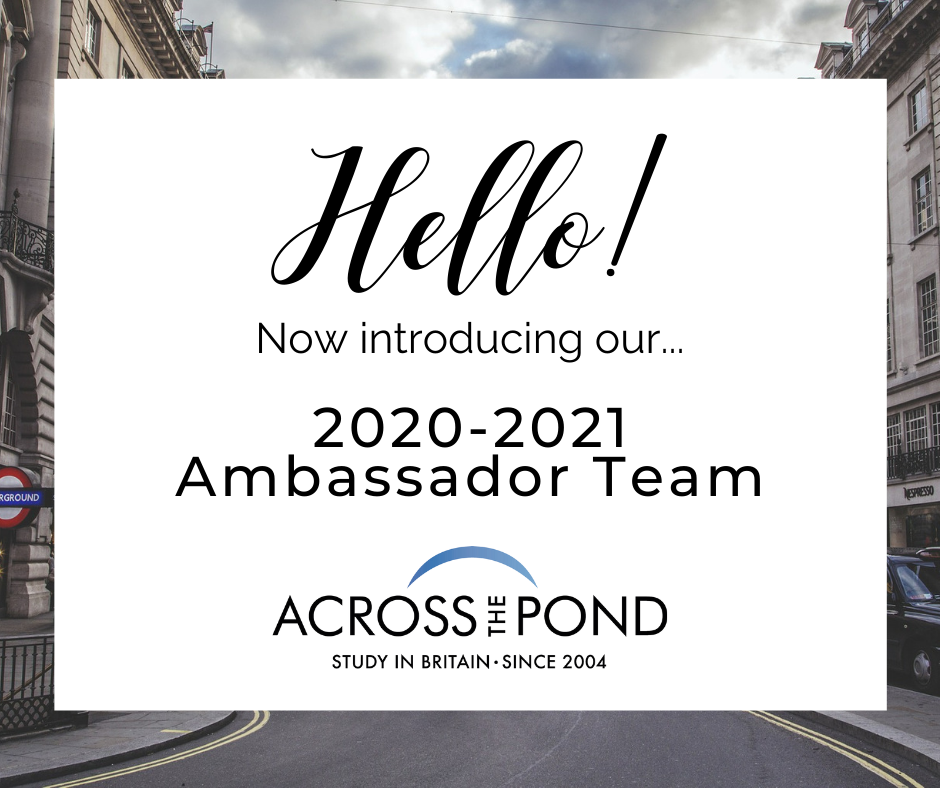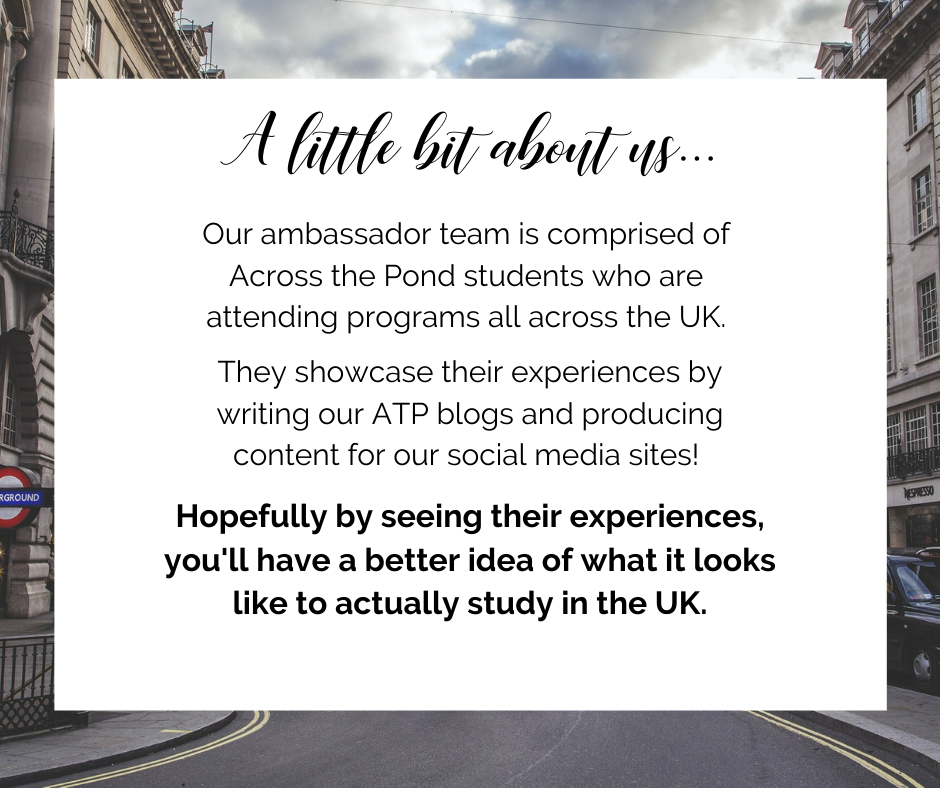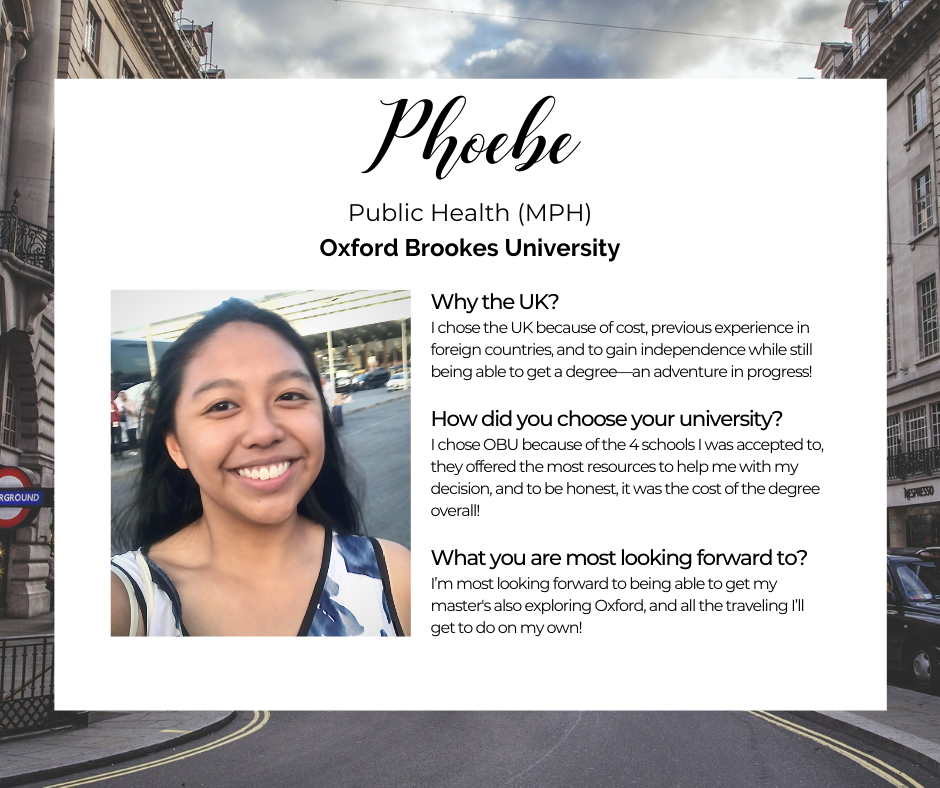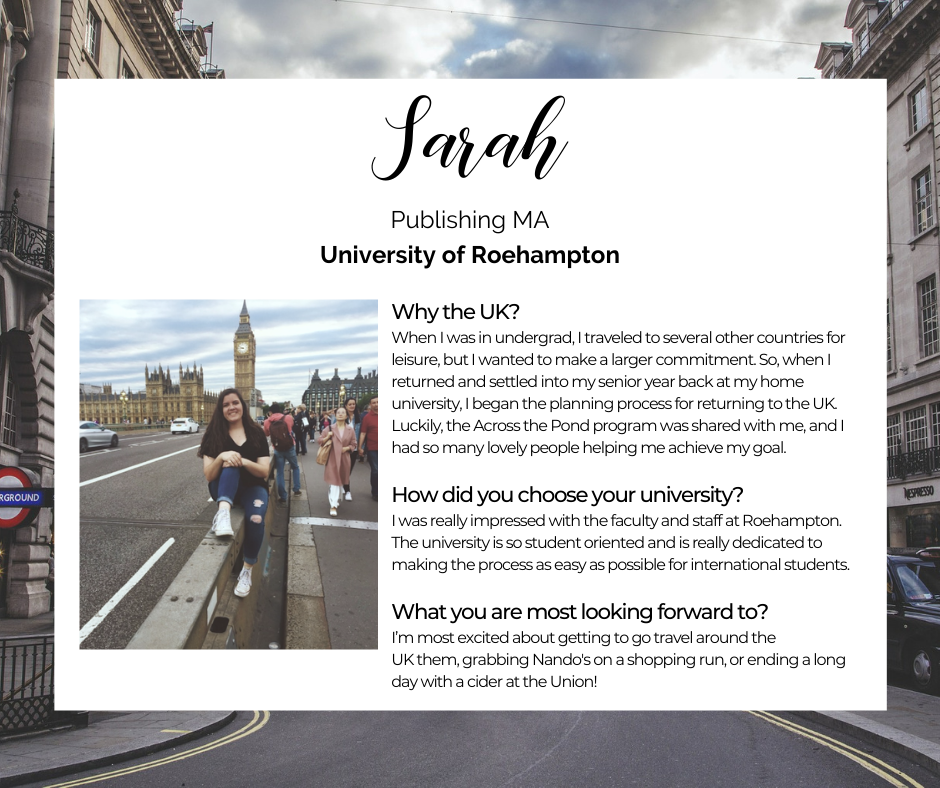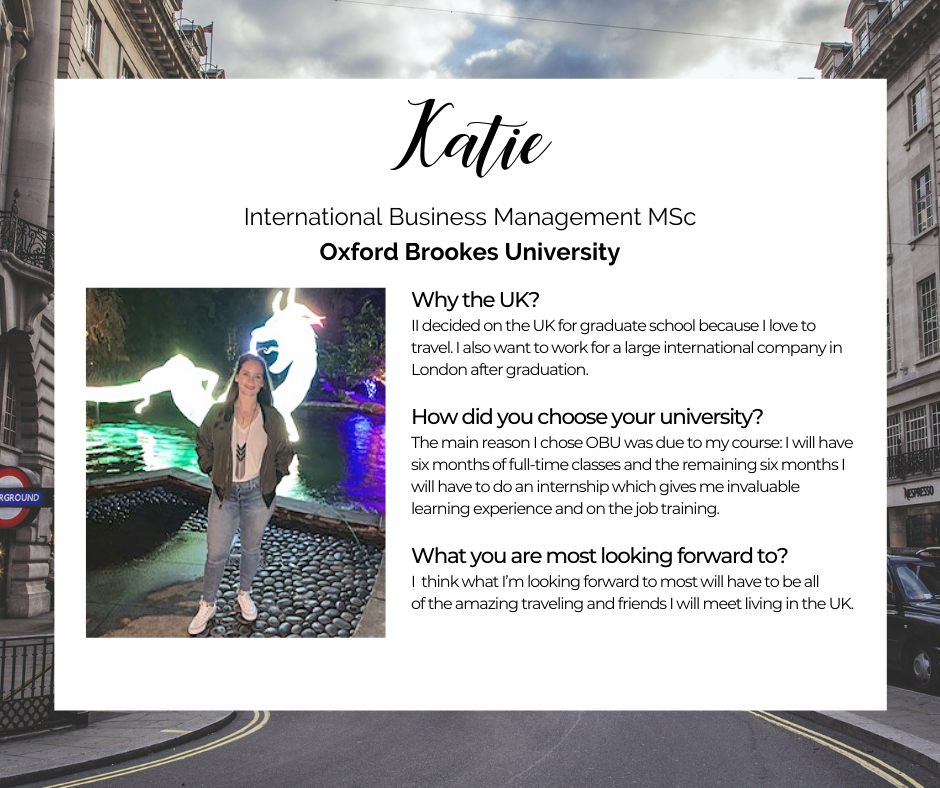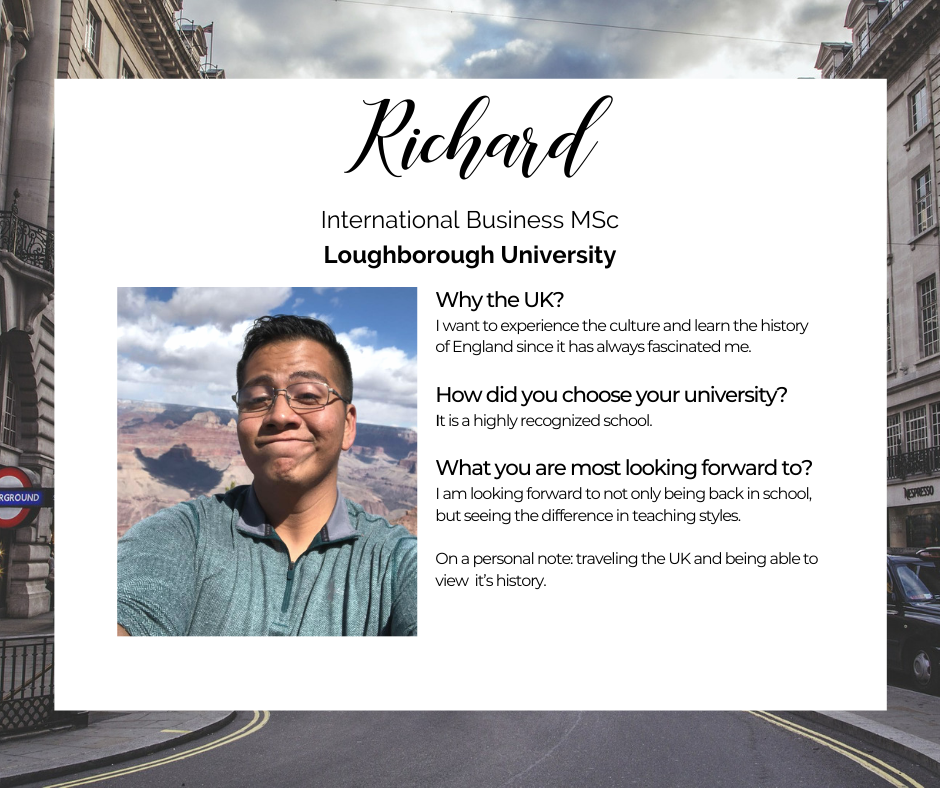 We are looking forward to seeing the amazing work these students will put together this year.
If you would like to find out more about studying in the UK, please fill out the "Contact an Advisor" form on the bottom or side of this page.