Living & Studying Abroad With Your Significant Other.
Studying abroad is one of the most amazing experiences – why not enjoy this once in a life time opportunity with your significant other!? With that said, here are a few suggestions I've come to realize in the past 10 months living in Durham, England with my incredible girlfriend.
1. Study Spaces
My girlfriend and I are currently working to receive our MSc degrees at Durham University. Our courses have tested our resilience and dedication to our studies with the constant late hours of studying for exams, writing summatives or working on group projects. Because of this, we have found that separating your studying environment from your living environment creates a more comfortable and enjoyable living situation. Allow your home to be the stress free and tension free environment. By doing so, you and your significant other will look forward to a relaxing evening knowing that your home is free from uni work.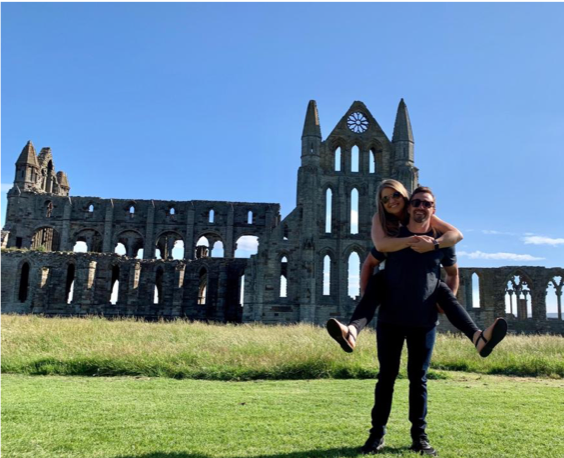 2, Enjoy Your Time Together
It's easy to get wrapped up in Uni work and forget about the incredible journey that you and your significant other get the opportunity to experience together. Therefore, don't forget to set aside time for you and your relationship. Durham has many incredible walks and fun activities to do as a couple which makes it easy to get outside and see what this incredible town has to offer.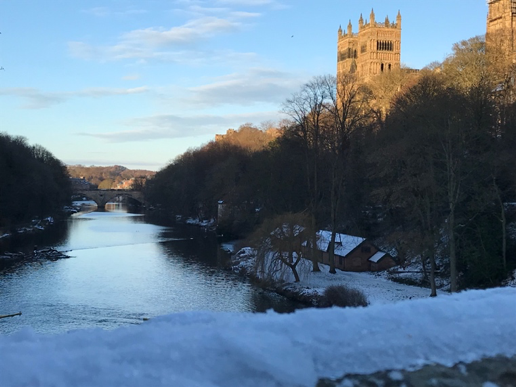 In addition to the walks, I highly suggest setting aside one day a week for date night. This allows you and your significant other to enjoy a fun evening together whether that means going out for a nice dinner or making food at home and watching a movie together. Either way, happiness and a healthy relationship come first.
Additionally, your colleges often have formals which is a great opportunity for the both of you to dress smart and enjoy a great time with friends.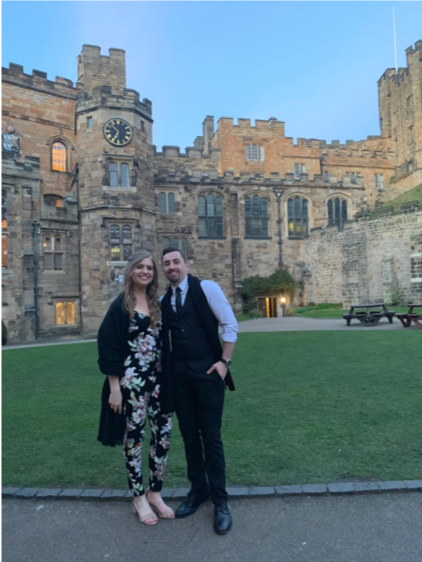 3. Capitalize On The Location
I cannot emphasize this enough. Living in the UK makes traveling so much easier. Therefore, remember to capitalize on the cheap flights to a new country or accessibility of new areas due to the incredible transportation of trains. During our time here we have had the ability to travel to Scotland, Netherlands, Austria and Italy. These are memories that with last a life time with you and your loved one. Take advantage of it.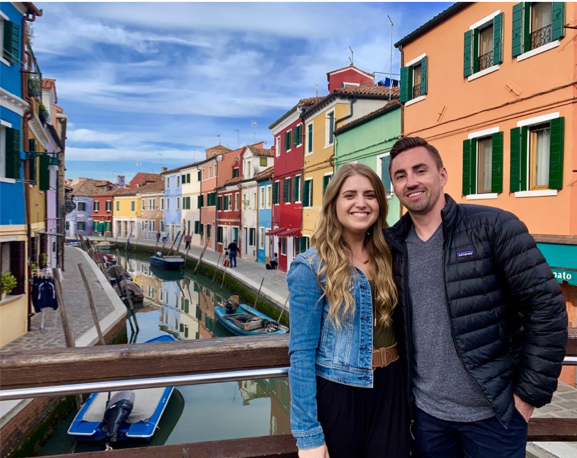 Lastly, the work load can often be overwhelming and stressful, therefore continue to show you resilience and work hard. With that said, I'm going to leave you with a quote from what one of my favorite professor at Durham University always says to me.
"Don't worry about it for more than 5 minutes, if you won't worry about it in 5 years." 
This is a once in a lifetime experience. ENJOY IT! 🙂
If you would like to find out more about studying in the UK, please contact an Across the Pond Advisor by filling out the form below or on the side of this page.
Also, here are some more blogs about ways to help you manage your relationships while studying in the UK: