How To Zip Across Europe Cheaply While Studying In The UK
Mar 5, 2017 7:00:00 PM
Having chosen a university close to both London and the south-east of England, I have been able to zip around Europe for small getaways with ease – and inexpensively! Even if you are studying in the north of England, Wales, Scotland or Northern Ireland it is still a breeze to travel. There are many opportunities for booking reasonable flights, trains and buses.
I am writing this blog while on holiday in the Czech Republic. You can travel here via a short flight or a longer, yet enjoyable train ride through France and Germany. Being an international student with a tier-4 visa, I was able to purchase an interrail pass for UK residents. This is much less expensive than the Euro rail pass. With a 7 non-consecutive day Global Pass I have been able to travel for up to 1 month throughout 30 European countries. I bought my pass at an STA travel agent, who are located throughout the UK. If you are stuck on booking trips, I recommend visiting an STA agent as they will help you plan and book your travel. They make it really easy, and you receive their expert knowledge.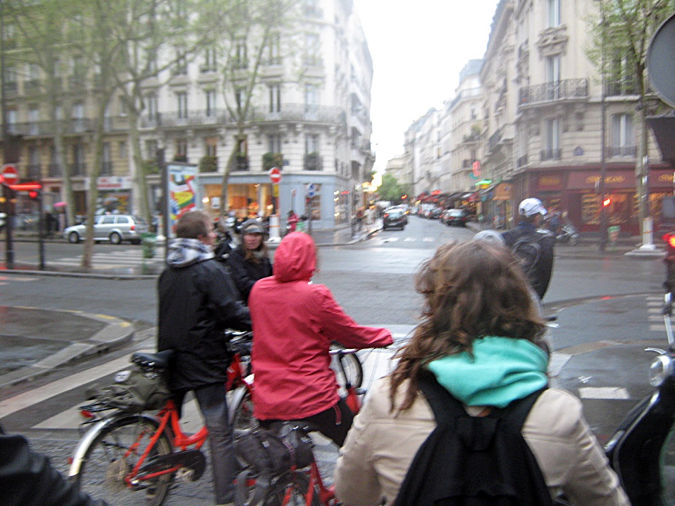 The Czech Republic has been just one of my many adventures around Europe…
I took the opportunity to visit the French Capital a few months ago. Paris is very simple to travel to; the city is one quick train from London to the city center, and if booked weeks in advance you can usually find a great rate. Recently I discovered Eurostar Snap; if you are flexible on the time of travel, you can book yourself on the Eurostar for £20-25 each way! All you need to do is book your day of travel in advance, and you will be sent your departure time before you leave. Once I had arrived in Paris, I enjoyed walking, exploring museums and took a wonderful river cruise – all affordable, easy and safe. I also took the opportunity to cycle around the city, which is a great way to see the sights. Check out Fat Tire Tours for a guided experience; they work in multiple cities!
Other cities that are a quick and easy trip from Britain include Dublin, Amsterdam, Brussels, Berlin, Rome, Milan, Barcelona and many more! Remember, no matter what city is on your bucket list during your studies abroad, there are easy and affordable ways to make those a reality.
What about accommodation, you ask? I often use hotels.com and book last minute for amazing deals. I was able to find a single room with breakfast in a hotel for only $18.00 a night in Karlovy Vary, a 650 year old spa town Czech Republic. If I'm looking for group accommodation, Airbnb is my go-to! My friends and I booked a whole apartment in Paris for only $91.00 a night.
Venturing off to main land Europe is incredibly easy, so take the opportunity while you are studying in the UK. You will find that traveling adds an exciting dimension to what is already an amazing experience. With Across The Pond, you can make this all a reality.