How to set a budget for studying abroad in the UK & save money too!
Sep 16, 2015 4:50:00 PM
Travelling is one of life's true luxuries, but it does come at a price.
If you're studying abroad in the UK, then you're bound to run into some financial hurdles along the way. To be successful, you must create a budget and stick to it.
In our unpredictable global economic climate, you must be smart about how you spend your money. Luckily, the cost of studying abroad in the UK may not be as expensive as you may think…
Here's how to set a budget for studying abroad in the UK:
How much will you need?
Yes, it's possible to study abroad in the UK without going broke, but first, set a dollar amount that you can adequately live on during your entire duration away from home. The cost of studying has more to do with everyday life than just tuition fees.
You need to calculate for accommodation, transportation, food and other necessities. A recent report by the UK Home Office found that students need around £820 ($1,261) per month to live outside of London and £1,020 per month ($1,569) to live inside of London.

This figure should help to better itemize your expenses within a proposed budget.
After coming to this number, decide where the funding will come from. Is it solely yourself, some assistance from family members, or will you be applying for student loans? Some students opt to work part-time to earn extra spending money.
However, only take a job if you can handle the additional workload to your rigorous school schedule, and remember, international students can only work 20 hours per week maximum.
Converting your currency
Most overseas students are often surprised to learn the sometimes vast discrepancies between country's currencies. Before creating a budget, check the latest conversion rate for your currency.
Obtain a UK bank account
If you decide to study abroad in the UK, you will need to open a UK bank account. Most students find it easiest to take care of these practicalities after their arriving in the UK, rather than before.  This should be a top priority during your settling in period.  Your university will have specific instructions for opening a bank account that you can follow.
Having a UK bank account will help you keep all your money in one, safe place as well as enable you to set up any bill payments by direct debit. The two advantages gained from using direct debit is receiving a discount from either the bank or the billing party, and the satisfaction of never missing a payment deadline date.  If you work while you are studying in the UK, you can also arrange for your pay checks to be directly deposited into your UK bank account, saving you that trip to the bank.
Traveling around town?
Travelling around your university town is a great way to familiarize yourself with your new surroundings - so set money aside to accomplish this task!
You can apply for a discount card to use on buses and trains that can help you save around 30% off each trip.
And for those who've got the extra cash to travel abroad, the UK is within a 2 hour flight of other stunning European cities such as Barcelona, Rome and Paris. Don't get left in the university library, look out for the low cost airlines offering great deals on tickets 2 months' prior to the date you want to go!
Don't be left hungry!
You can pick up some brilliant offers on a budget simply by having a search online and offline!
Online, you will be able to find some great restaurant discounts from 20% off drinks, to 2-for-1 deals. They really will save you a lot of money.
Alternatively, head to the grocery stores in the UK who are offering deals on products close to their expiry date on a daily basis. You could bag some bargains 80% off the suggested retail price.
Need more tips?
Looking to set a budget is a great way to begin thinking about studying in the UK, but have you thought about your visa, document requirements, or where you'd actually like to study?
For more hints and tips, download our essential checklist here.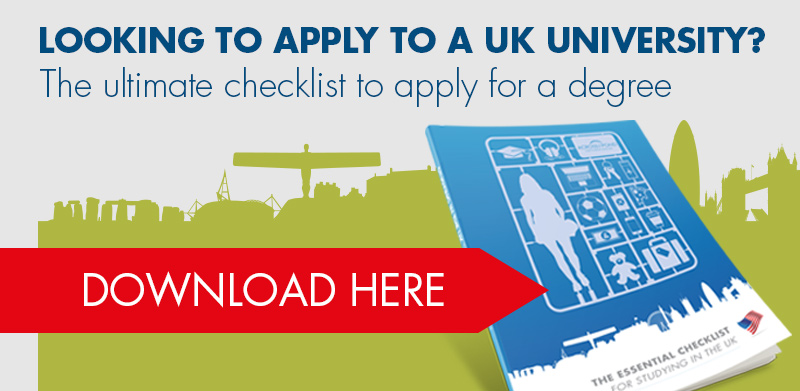 Photo Credit: Images Money