How To Find The Right International Tourism Management Degree For You
Jan 27, 2016 2:00:00 PM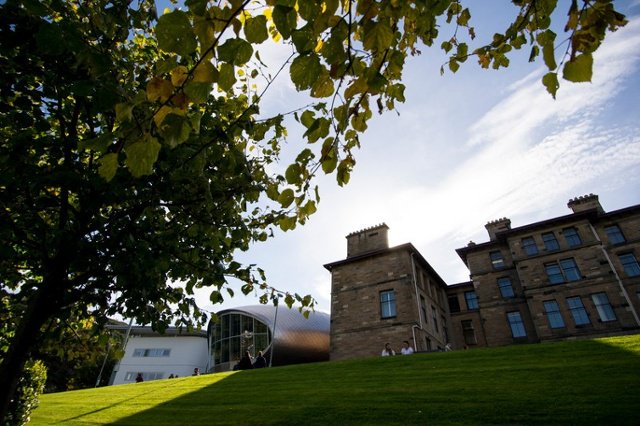 So you are interested in studying abroad to obtain your Master's degree in Tourism Management – what a great choice!  Well, what now?  You are you likely wondering how to go about finding the degree program that is right for you…and your career. 

You may not be entirely sure what to expect from a Master's degree program or even know how to choose between similar program offerings.  Well not to worry.  We have put together three questions that you should consider when researching Master's degrees in Tourism Management.  Following these guidelines will ensure the program you choose is not only enjoyable but will equip you with the knowledge you need to be a successful manager in the global tourism industry.
1. Are subjects interesting, practical and relevant?
All Master's degree programs should offer a combination of theoretical and practical classes (or modules as they are referred to in the UK). 
Theory based lectures tend to be the ones that students shy away from the most, or dread attending.  This doesn't have to be the case, though.  An understanding of industry related theory is vital to your success as a manager and will provide you with a crucial underpinning for all the practical skills that you will soon develop.
When studying for a degree in Tourism Management, you don't want to be stuck inside a lecture theatre the whole time right?  You want to go out, experience the local tourism culture, and put your newly acquired skills into practice! 
Project based modules will help develop your business skills such as policy formulation, public speaking and organizational planning.  Practical subjects also have the added benefit of highlighting your passions within the industry and providing an overview of key tourism issues worldwide. 
2. Will I be taught by industry leading professionals?
Learning from the practical experience of tourism industry professionals certainly beats reading from a textbook, right?  I mean, wouldn't it be ideal if your Master's degree included a variety of guest lectures, industry speakers, and real –world case studies?! 
Hearing about actual scenarios involving tourism operations and marketing successes (and even failures) provides the opportunity to develop your knowledge and skills with what's relevant in the industry now.  And who better to teach you, than the top tourism professionals themselves!
3. Is the University set in a world-leading tourism destination?
As you undertake your Master's degree in Tourism Management wouldn't it be great to be able to spend your study breaks outside exploring a UNESCO World Heritage Site?  Even better, wouldn't it be ideal to spend your weekends volunteering at the world's largest arts festival?  Well, look no further than Edinburgh, Scotland! 
Edinburgh is arguably one of Europe's most famous capital cities and a year-round hotspot for international tourists.  With the number of tourist ventures and operations in the city, there are plenty of options for part-time work and employment after graduation.
Introducing Edinburgh Napier:
Located in Scotland's capital city, Edinburgh Napier University has something to offer everyone. Edinburgh itself features all the wonderful amenities of a major cosmopolitan city, without any disadvantages you find in many capitals.  If you're looking for a historic destination that is iconic and cultural but also has a buzzing city vibe, then look no further than Edinburgh.  It's surely a place that you will call home in no time. 
Even more, Edinburgh Napier University offers a suite of tourism related programs, including a Master's degree in International Tourism Management.  The degree contains a variety of interesting modules that are both practical and relevant, and even offers extensive interaction with industry professionals through its teaching staff and proximity to Edinburgh's vibrant tourism sector. 
All this combined with the Edinburgh's ideal location, Edinburgh Napier University is the best place to study your International Tourism Management Master's degree. 
Want to learn more? Please get in touch with us today.