How To Find The Right Ecotourism Master's Degree In 5 Steps
Nov 13, 2015 1:45:41 PM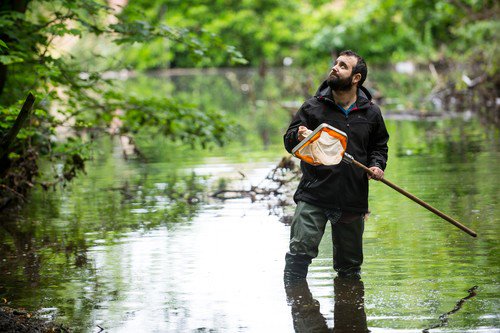 So you've decided to study a Master's degree in Ecotourism – but how do you know what the right degree structure should be, or the skills that you'll need when going into the workplace for the first time?

The chances are, that's something that you'll be unsure of and we want to help make this decision a lot easier for you. Here is how to find the right Ecotourism Master's degree in 5 simple steps:
1. Does your degree include practical modules?
When studying a course like Ecotourism, you don't want to spend all of your time stuck inside a classroom. You want to get outside and experience what it would really be like when you start to build your career and put the skills that you learn from textbooks into practice.
So when you're looking at the modules each university has to offer, make sure practical ones are on offer, specifically ones with a science or laboratory framework, you'll regret it if you don't have the chance.
2. Does your degree include interesting theory modules?
While you need to study practical modules, it is also important that you undertake theoretical ones so that you understand why you do things the way you do. And if possible, you should find them interesting too.
When you're reading your course descriptions make sure that you actually have a genuine interest in what they specify, you're going to spend a lot of time studying theory and it will make it a lot easier for you if you enjoy it.
3. Can you walk away from your degree with a specialism?
The job market is a competitive place once you finish your degree and you need to stand out from the crowd.
A Master's degree in itself is a great way to do this, but so is specialising in a niche area. If there is one particular area that you really have a passion for in Ecotourism, make sure that the degree program and modules on offer give you a chance to explore this. Your passion will help your grades and will make your degree more enjoyable.
4. Will it turn you into a leader in your field?
Who doesn't want to lead?
Management skills are valuable to learn when you're studying your Master's degree and you should always look for courses that will give you the opportunity to learn how to take the lead and do it well. These are skills that you will be able to apply to many different career options and could help you climb that career ladder faster.
5. Is the degree in a university that suits you?
Most importantly of all, you need to find all of these things at a university that suits you and your personality.
Feeling comfortable somewhere that you're going to live for a year is a vital aspect of choosing your Master's degree, you need to be in a space that you will thrive. So search carefully and take the setting of the university into account, alongside the education that a university has to offer. They are equally important.
Introducing Edinburgh Napier…
Edinburgh Napier University prides itself on being everything to everyone – if you're looking for somewhere that is innovative and professional, that's Edinburgh Napier. If you're looking for somewhere that's iconic, cultural and beautiful, that's Edinburgh Napier. If you want to be somewhere that is buzzing but also feels small, welcoming and safe, that's Edinburgh Napier.
Not only that, it's located in Edinburgh, a city known for being a world heritage site and home to more Green Flag awarded parks than any other city in the UK outside London.  And that's not all.  The steps laid out in this blog; Edinburgh Napier has all of those too.
It really is the perfect university for you to study an Ecotourism degree. If you'd like to learn more, please get in touch with us today.