How Does Life On A London University Campus Compare To US Colleges?
Oct 21, 2015 5:30:00 PM
London is simply incredible. One of the world's most popular metropolises, it is historic as well as modern and bursting with cultural diversity, education and entertainment. Living and studying in the UK is an unparalleled life-changing experience, and London is the place to be if you're looking for variety in your day to day.
At this point, London might already sound like the ideal place to you, but you also might be wondering how living in London during your university studies differs from going to a college in the US; below are some standout differences to help clarify things for you.

Initially, what must be remembered is London is expensive; with the currency exchange rate and big city factor, the financial aspect of living in London cannot be denied. But while this may seem like a deterrent, the advantages of studying in the city can outweigh the cost in more ways than one.
 1 – University Campuses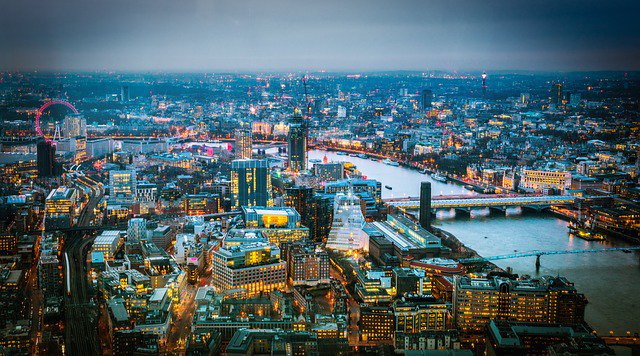 The majority of the universities in London do not have enclosed campuses like US universities. This leaves you with a greater opportunity to immerse yourself into the city, as you will sometimes have to walk through the city in order to get to your classes.
On these walks, you may discover shops and restaurants that aren't owned or manned by university employees and fellow students. You will thus enmesh yourself with the residents of the city. If one of your goals in London is to engage and get the most out of your experience, the very layout of the campus will help you do it!
2 – Entertainment
In terms of entertainment, the theatre in London is unrivaled. The West End offers all the latest and greatest musicals and plays, while the Shakespearean theatre at The Globe turns out fresh and new adaptations like clockwork.
In terms of shopping, there are various quirky markets throughout the city; Camden Lock, Columbia Road Flowers, Portobello Road Market, Brixton, Borough Market, Covent Garden London, and Greenwich Markets are some of the better known markets which offer a wide variety of food, flowers and various other bits and bobs. Musicians, magicians and comedians love to frequent these hip and unique areas and provide a great source of entertainment. There is also high end shopping in the Knightsbridge district and Oxford Street.

If you find yourself in search of more variety, there are museums, art galleries, archives and libraries, which are usually free to the public. Rather than reading about something you are studying, as you do in the States, you have more of an opportunity to go out and see it at the museums, galleries, archives and libraries in London!
3 - Transportation
If you feel overwhelmed about getting around in such a big city, the underground train, more commonly known as "The Tube," is one of the most efficient transportation systems in the world. There are also buses, taxis and horse carriage rides for over ground, if you would like to see the sights as you travel.
The city is also great for those who enjoy stretching their legs and taking a walk about – this is a great way to get to know the city and find your way around! These modes of transportation ensure that you are shuttled from place to place as quickly and safely as possible. Adding to this convenience is the availability of Wi-Fi throughout the city, providing another easy way to stay connected as you sightsee.
Going hand-in-hand with the efficient transportation are London's five airports and proximity to Europe, making London very unique in comparison with most US cities.
The flights can be dirt-cheap in comparison, and there are deals running all the time for short weekend getaways to cities throughout Europe. If your dream is to skydive over the Swiss Alps, it's just a hop, skip and a jump away from your London-based university! Attending an international university, especially in a place as world-renowned as London, will provide your family and friends with a reason to come explore and spend time with you discovering a new place.
4 - Food
While the UK on the whole does not have the best reputation for food, London is the place where you will be pleasantly surprised and find the most variety: Indian curries, French cuisine, Thai food, Chinese food, traditional British pub grub, Italian pastas and pizzas, even Mexican food as well as American-themed restaurants, if you're feeling a bit homesick.
5 - Unique Cultural Events
Another unique aspect about London is the various official events within the city, which go on throughout the year. To name a few celebrations to watch out for: Chinese New Year, Fashion week, St. Patrick's Day, London Marathon, Pride, Notting Hill Carnival, Guy Fawkes Night, Diwali, and of course the festive season complete with Winter Wonderland and holiday markets.
Additionally, Buckingham Palace is located in London, making for a very exciting year full of parades and other official events, which add another aspect to the diversity of the city. Sporting events also happen year-round and take place across a variety of venues.
Wimbledon holds a world-renowned tennis tournament. Soccer, or "football" stadiums, can be one of the most electric atmospheres you will experience. Other stadiums in the city host exciting rugby matches, NFL international series, track and field events, as well as cricket games.
London is a pulsating city of excitement and variety that will add a unique aspect to your university experience. You will be hard pressed to find the same sort of cultural education, entertainment, and overall experience that London provides university students.
Living and attending university in London will help you grow as an individual and add a unique aspect to your university experience which will shape the way you pursue your career, look at the world and live your life. Willing to go on the adventure? Download out guide below and learn all about your London university and lifestyle essentials.


Photo Credit: See Li, Olga Pavlovsky, Andrew Zehetbauer, Angel Ganev, Pixabay