Great Places to Study at the Oxford Brookes University Campus…and Some You Won't Expect!
Lockdown has definitely affected the "normal" university life… but that should not stop students from actively going to study!

Here's a shortlist of cool places to check out on campus and around Oxford. These are absolutely perfect for studying, especially as the weather gets nicer. I know that the pull of the outdoors will soon be a little too much to resist!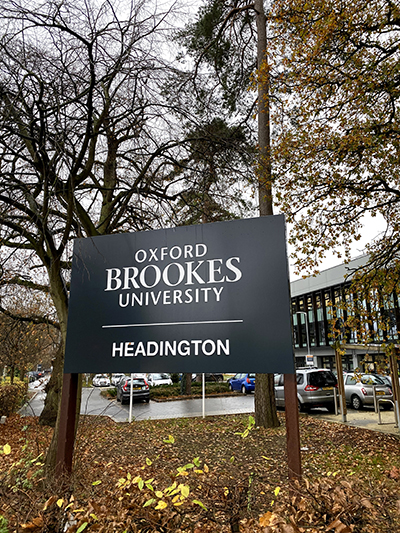 5) University Parks
While we still have beautiful blue skies and sun, UParks is a wonderful place to find a bench. I suggest you bring a thermos with your favorite tea and crack open a textbook! This gorgeous greenery is filled with just enough white noise to let you get your work done and get some fresh air! Plus, since it's in town, it's easy to pop into one of the few cafes left open for a nice coffee pick-me-up!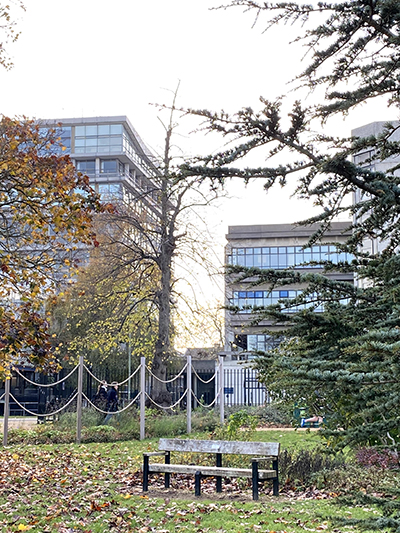 4) Blackwell's on Broad Street
I was lucky enough to squeeze in a study session at the infamous Blackwell's on Broad Street between lockdown – I can't wait to be able to do it again! With a Cafe Nero inside for snacks and tea, the option for sitting at a table and in quintessentially squashy seats, the allure of bookstore studying is too much for me to resist! I think that this is one of the spots I've missed the most. I look forward to being able to return ASAP!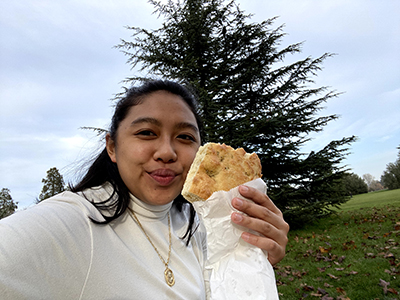 3) Wheatley Campus
Nestled away in the gorgeous English countryside, about 5 miles from town and a short (free!) bus ride as a Brookes student, lies Brookes' Wheatley Campus. Most of the students on this campus are in Engineering, Mathematics, and Computer Sciences programs. Their library is well furnished, cozy, and most importantly: quiet. If you're looking to get away from noisy flatmates, and want to feel like you're getting out of your flat while still being on campus, Wheatley is the way to go. Plus! Grabbing groceries on the way back into town is easy since there's an Asda just a short walk away!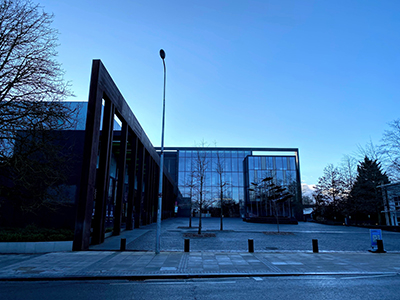 2) Your Own Flat
You're probably tired of being stuck in your flat, day after lockdown day, but don't worry; there are several things you can do to make it a cozy place to study! First thing: make your bed and ensure your desk is clean. I also tend to rearrange my furniture to suit my needs. For example, after a long day, I'll move my small side table to my bed and do work there. Lighting is key, especially if sitting on the bed. I bought a lamp and I keep my overhead light on when I sit down for long study sessions too! Besides that, ambient music, plenty of your choice of hot drink, and let the study flow through you!
1) Headington Library
Of all the study spaces I've mentioned here, this one has it all. Located smack in the main building, John Henrey Brookes, the Headington Library is four floors and the forum full of study spaces, computers, printers, rentable laptops–anything and everything a student could use and need to knock out a day of studying! When you start feeling peckish, there's the Co-op just outside the building, the Deli, or Cafe Central for coffee, tea, sandwiches and snacks!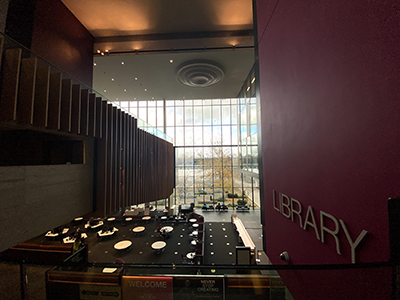 If you would like to find out more about studying in the UK, please fill out the "Contact an Advisor" form on the bottom or side of this page.
Published Originally: March 3rd, 2021
by Phoebe Rutaquio, Across the Pond Student Ambassador
Studying at: Oxford Brookes University