Great Affordable Ways to Relax, Refresh and Recharge During Your Studies in the UK
May 29, 2018 3:00:00 PM
Despite what you might think, uni life in the UK provides many great opportunities to relax and enjoy down time in between classes and study sessions. At the University of Kent, the Kent Union works closely with the diverse student base offering fun, educational and exciting societies that provide every student with something interesting to catch their fancy. If your ideal way to relax and recharge after a busy week studying is to dance then traditional Balinese or aerobic belly dancing might be the perfect choice, or if you've always wanted to try your hand at stand-up comedy, then there is a society that can make that dream come true (and we all know laughter is the best medicine).
Each year the choices grow and change with each new group of students and you can see what UKent has on offer now.
I made sure to find time each week to do something I loved that offered an opportunity to step away from my studies and relax but also to immerse myself in my new community. I'm drawn to the arts and find an afternoon in a museum a great way to clear my mind and open up to creative possibilities. In Canterbury there are wonderful choices that are historic as well as artistic and this website provides an easy way to decide what fits best into your calendar. Also, one of the many wonderful things about Britain is that many, most really, have free admission to museums, a great way to enjoy culture, refresh and not break the budget. In London of course the choices are seemingly endless and I found myself zipping up to the City on the express train often to explore every opportunity I could. There are just too many to name here but check out this article for 23 must visits and with relaxation in mind be sure to stroll through taking lots of time to see just what clears the mind and lightens the heart.
In the gorgeous county of Kent there is a plethora of natural resources which provide endless opportunities to enjoy quiet and relaxing places to read, write, day dream or simply walk along and breathe in the fresh air. My favorites include a long walk along the famed Cliffs of Dover letting the breeze and salt air revive my imagination and whisk away any stress, a walk along the coast from Ramsgate to Margate and the stunning seashore in between. Both Ramsgate and Margate are known for inspiring great artists from painters J. M. W. Turner and Van Gogh to writers Charles Dickens and Ian Fleming who all called this coast home at one time. For walk ideas in and around Canterbury see here and here.
I also found relaxation easy when I took a leisurely ride on one of the many buses offered from Canterbury city centre to beach towns like the adorable Whistable, cozy villages and historic towns such as Sandwich. I discovered some amazing vistas that only these impromptu trips could provide. I highly recommend the Unirider bus pass which allowed me unlimited bus rides to hundreds of destinations within Kent, county.
London provides many great walks that accommodate those who find busy streets relaxing to those who long for a quiet. If quiet and nature is more your speed then enjoying London's many green parks is perfect and they can be found all throughout the city and in every neighborhood but for something a bit more special take a look at this article detailing London's secret gardens and unwind and relax with the special few.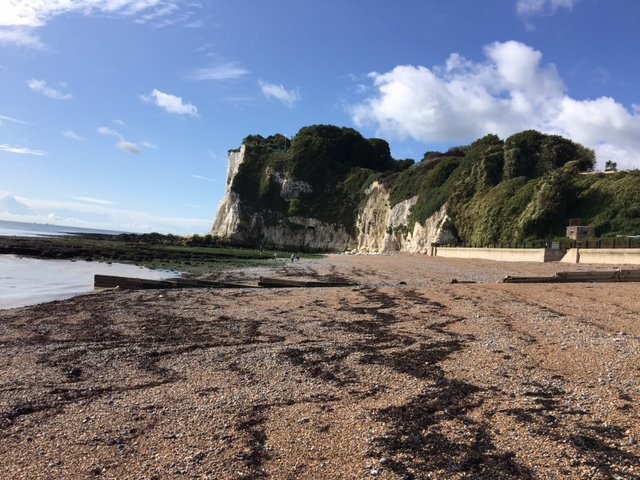 If you would like to find out more about studying in the UK, please contact us using the form opposite.