Published Originally: August 6, 2019
by Ray Trammel, ATP Student Ambassador
Studying at: SOAS, University of London
Just like any big metropolitan city, you can find a little bit of everything when you visit London.  And if you, like me, count yourself as part of the geek persuasion, there are ample outlets to engage with your favorite fiction. There is good chance that wherever you study in England you will likely find yourself at King's Cross Station where you can visit the Harry Potter Shop and Platform 9 ¾. You can find TARDIS in Kensington or channel your inner detective at the Sherlock Holmes Museum located at- you guessed it- 221b Baker Street. All of these are amazing places to go, but I am going to share a couple of my personal favorite haunts this past year.
1. Forbidden Planet Megastore
The first up is a comic book store chain that has a little bit of everything.  Inside the Forbidden Planet Megastore you will find pretty much what you would find at your local comic store in the United States: comics, pricey but awesome looking figurines, posters, and various other merchandise from cartoons, video games, and etc.  The best and more unique part about this London branch is the basement floor.  If you cannot find a particular science fiction or fantasy novel at Waterstones, there is a good chance you will find it in the basement floor of The Forbidden Planet Megastore. The selection is great, prices are fair, and the staff are genuinely friendly (which can sometimes be rare in London retail).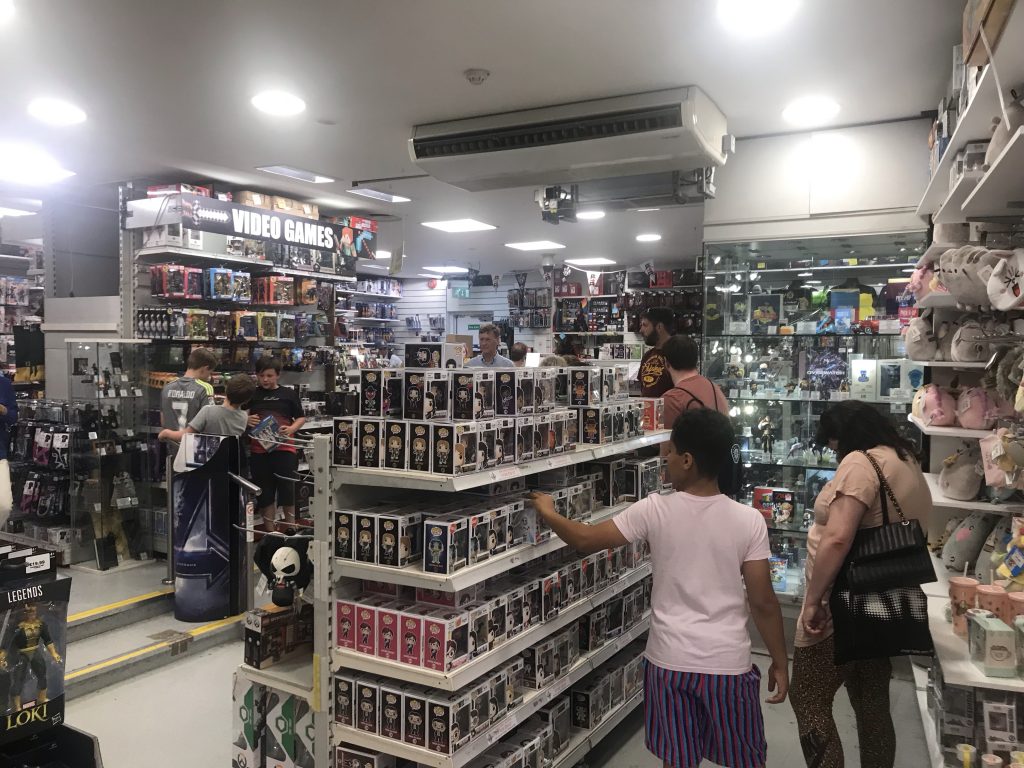 2. Loading Bar
The second on my list is a small franchise of pubs mostly in London but also in a few other major cities. The United Kingdom is very much well known for its pub culture and it is therefore no surprise that pubs often serve as a venue for social activities. With that said, if you are into video games or board games, I would be remiss if I did not mention the Loading Bar. There are three of these pubs scattered across London where you can join your friends or complete strangers in competitive or cooperative video games or take things at your own pace with board or card games. They supply multiple consoles across the generations and have a solid number of tabletop games- all of which are pick up and play at no additional cost. As you can see from my photo, this location is geared up and ready for the next iteration in the popular Borderlands series.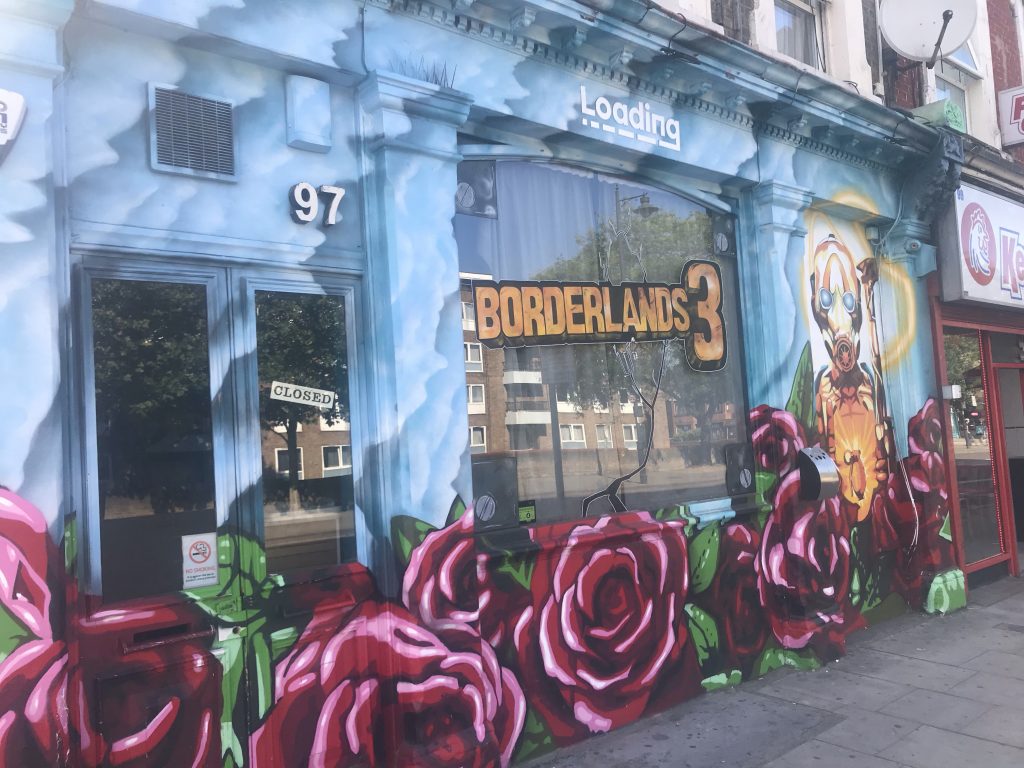 3. London MeetUp group
If you are fan of collectible card games such as Magic the Gathering or Pokémon, or like me and always have the itch to roll some dice in tabletops games like Dungeons and Dragons, there are plenty of shops (such as The Dark Sphere, Orc Games, and other smaller independent stores) around London. If you are looking to play Dungeons and Dragons, you already know that sometimes finding a group can be difficult. Luckily there's a London MeetUp group.  Saturday afternoons anyone can drop in and play and it is a good opportunity to meet other players and people who are either living or visiting London.  I have never been disappointed in a drop-in game and its also a good opportunity to find a regular campaign if you're planning on sticking around for a full term or year.
These are just a sampling of the places I like to visit and the activities I like to do. There are bound to additional interesting venues and experiences outside of my knowledge. It is also worth noting that you can likely find special interest groups at your college or university as well, so definitely check with the student union!
If you would like to find out more about studying in the UK, please fill out the "Contact an Advisor" form on the bottom or side of this page.
Or, if you are interested in reading more about studying in London, check out these related blogs: