First Hand Experience: Real Stories From American Graduates Who Studied In Britain
Aug 6, 2015 5:29:00 PM
Sometimes studying abroad can seem daunting, we know, we've all been there.  It can help to hear some stories from former students or students that are currently over in the UK now. Here are some first hand accounts from American graduates who went through Across the Pond and have completed their degrees or are in the midst of completing their degrees right now.
Heather West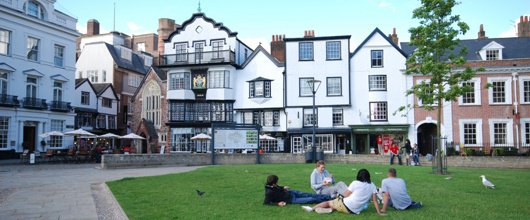 "One of the things I remember most strongly from the first couple of weeks as a brand new postgraduate student in the UK at Exeter University was the shock of receiving back my first marked essay. I had worked and worked as hard as I had ever worked on an essay for university since this was my first grade as an actual master's student! I was excited and nervous to pick up my essay and see how I was doing. I couldn't believe when, upon receiving my essay back, that I had earned a 68! I was immediately so disappointed and thought that I had better pack my bags then and head home if the absolute best I could muster on an essay was a D+. 
Later on, after discussing grades with some British classmates, I learned that the marking style in the UK was quite different than what I was used to as a US student. A mark in the 60s is actually quite average to good! I was so relieved and wished I had done a bit of research on UK grading parameters before I looked at my grades. Even once I understood the grading system, I never quite got over the initial sticker shock of seeing such low marks written on my essays! A good tip from me—do a quick look over UK marking before you receive your first grades back."
Stephen Ray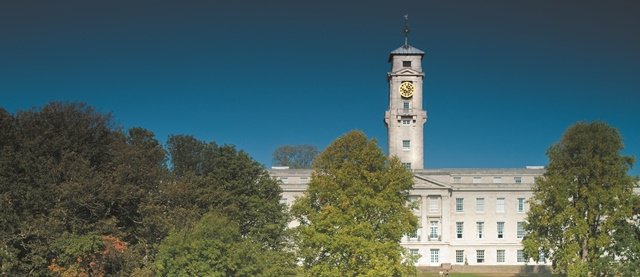 "If I had to give one piece of advice to any student coming to study in the UK, it would be to know your priorities before you get here. Studying abroad in the UK affords one a consistent proximity to the entirety of Europe that people from North America don't normally get. For me, travel has always been one of my main goals in life, so studying abroad in England was an ideal way to essentially get close to all the countries I had always wanted to visit. 

In my situation, through student loans and personal funds I brought with me when I first moved, I was fortunate enough to have the ability to afford to travel when I wasn't too busy with schoolwork. Because I had planned my finances out in advance of my arrival, I was able to not only spend a year living in England, but also to travel to Dublin, Amsterdam, and Paris as well. Studying abroad is a great way to get an education, but the best way to learn more about the world is to see more of it, and planning your finances out and knowing your travel priorities is a great way to ensure you get the most out of your study abroad experience."
Tressa Belesi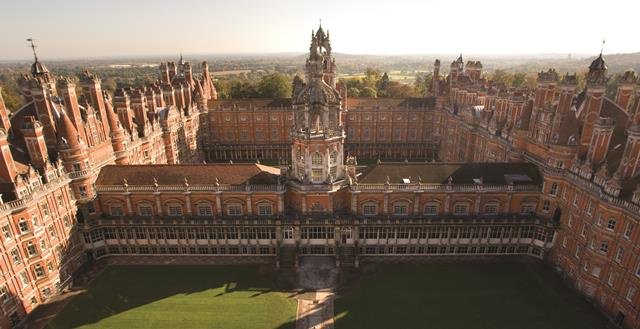 "One of the biggest fears I had about attending university was being the only American. I had this preconceived idea I would be ostracized for my nationality. Now, it seems absurd. I trusted my origin would put me at an educational and social disadvantage. I couldn't have been more wrong.
It is intimidating living in a different country, this I won't deny. Though, this intimidation will quickly wither once you realize this basic truth: despite where you are in the world, people are people. The people I have met during the past two months have been nothing but welcoming. Both the university staff and my fellow peers have never made me feel as if I was an outsider. If anything, I only made myself feel like one. As opposed to other European countries, I find that British culture is the most relatable to the average American. If you can get past the standard greeting 'are you alright?', instead of 'how are you?', you'll never feel uncomfortable in a social situation. Surprisingly, the allure of a British accent loses its charm pretty quickly. At the moment it actually seems ordinary. I've learned to embrace my own accent, as it typically acts as a conversation facilitator.
Overall, my time as a foreigner has been delightful. It is natural to fear living in a different country, but do not let this stop you from studying abroad. Functioning in a world foreign to your own is such a rewarding experience. Now that I have been here for 8 weeks, I can say with confidence this was the best decision I've ever made. If you truly believe studying in the UK will benefit you do not let some absurd fear deter you from expanding your horizons. Odds are, you'll end up adapting quite nicely, just like I did."