Field Course Fortnight: University of Exeter's Kenya Trip
Published Originally: October 1st, 2019
by Melissa Greenwalt, ATP Student Ambassador
Studying at: University of Exeter
One of the reasons I was most excited to go to the University of Exeter for my MSc in Conservation and Biodiversity was the included trip to Kenya. University of Exeter's Biosciences courses include many of these "Field Course Fortnight" experiences, with trips to the Yukon, Azores, Kenya, and more, for both undergraduate and postgraduate students. 
During the first term at Uni, our course attended classes to prepare us for our trip to Kenya. These courses included two days of Wildland First Aid Training, lectures on Kenyan wildlife species, and other topics to help us better understand the culture and key issues for wildlife conservation in Kenya.
We flew to Kenya in early January, landing in Nairobi, gathering all our camping gear and luggage, and headed out for the big adventure! Our first stop (after a night's rest) was at The David Sheldrick Wildlife Trusts' Orphans' Project sanctuary, where rescued elephant and rhino orphans (and others, on occasion) are raised and rehabilitated to return to wild populations. You can read more about their incredible work here: https://www.sheldrickwildlifetrust.org/projects/orphans.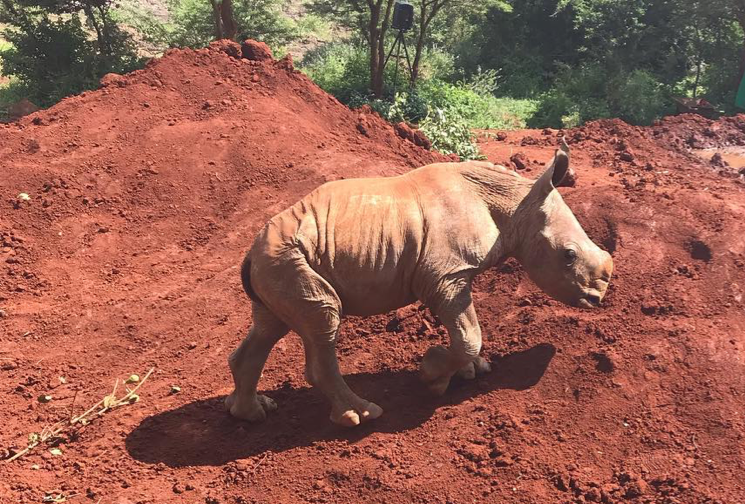 Our trip also took us to Lake Nakuru and Lake Naivasha, where we enjoyed wonderful game drives in which we saw so many beautiful wildlife. Kenya is a bird-watchers paradise, and we saw plenty of beautiful, unique birds! We also saw big herds of Cape Buffalo, elephants, black and white rhinos, giraffes, zebras, hyenas, and more. Our group got to practice some wildlife population survey techniques while walking through Hell's Gate National Park, which provided inspiration for The Lion King! We also saw more wildlife, including gazelles and warthogs.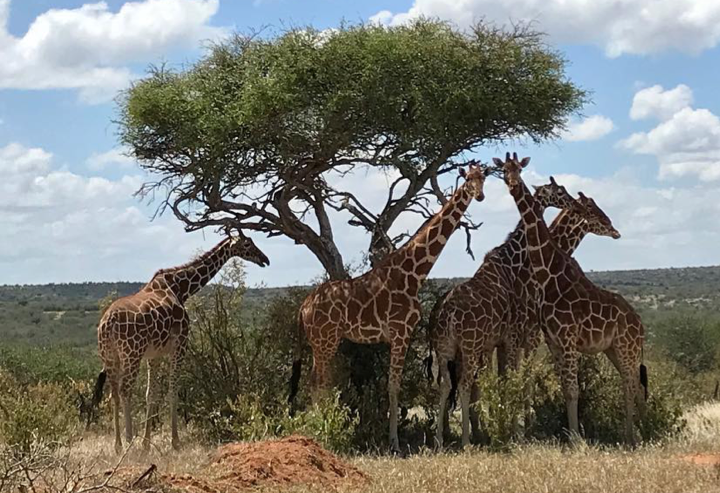 We also stayed in Ol Pejeta Conservancy, where we visited the Sweetwaters Chimpanzee Sanctuary, established there in partnership with the Kenyan Wildlife Service and the Jane Goodall Institute. Ol Pejeta is also home to the last surviving Northern White Rhinos, Fatu and Najin, which we were privileged to meet, along with their wonderful keepers. At Ol Pejeta we saw our first lions, usually found lounging about lazily during the heat of the day. You can read more about Ol Pejeta Conservancy here: https://www.olpejetaconservancy.org/. We also visited Mpala Research Station, where we stayed in beautiful tents near the river, were treated to talks about ongoing research at the station, and got to see some of the last surviving African Painted Dogs (including their young pups). Information about Mpala's research and wildlife can be found on their website: https://mpala.org/.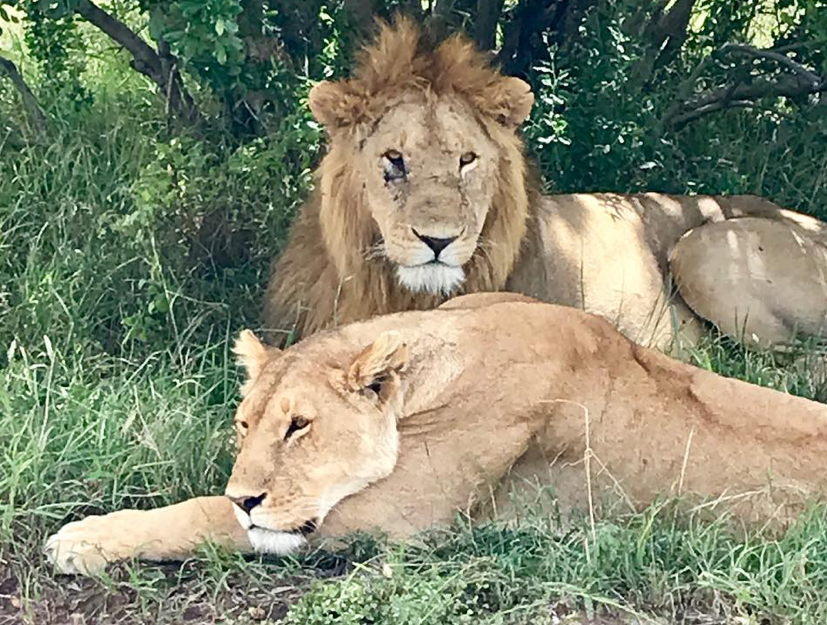 In our final few days in Kenya, we hiked part of Mt. Kenya, then drove to our last stop in the Maasai Mara National Reserve. There we enjoyed more game drives and soaked up the last few days of sunshine and wildlife viewing before heading back to London. As we drove out of the Mara on the last day, looking up into the hills, we were treated to a fantastic view of a big, beautiful family of elephants up on the hill. It was the perfect end to a trip I'll never forget.
If you would like to find out more about studying in the UK, please fill out the "Contact an Advisor" form on the bottom or side of this page.