Covid-19 Traveling Diaries
Covid-19 has changed just about everything in life – especially traveling!  But, if you plan on studying in the UK, there are still ways to venture out and explore safely.  In fact, I had the opportunity to take a few trips around England during this crisis.  Before I share some of my experiences, here's a quick guide of what we did to stay safe and healthy: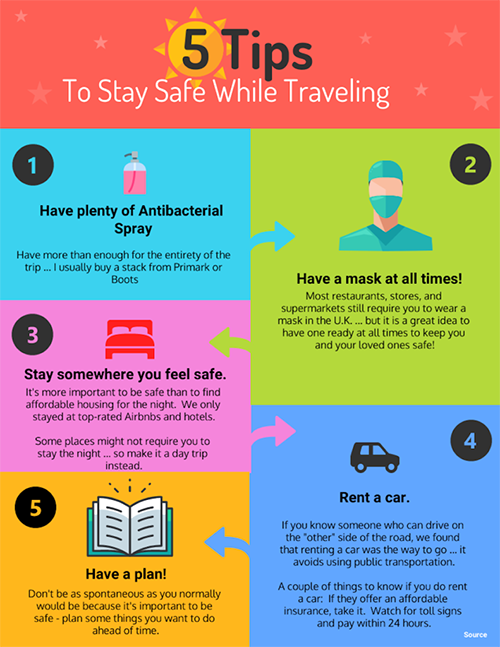 The first two places we ventured off to were Liverpool and York. From Newcastle, they were a short train ride away and we could turn them into day trips.
Liverpool
Liverpool is the home of the Beatles so make sure you stop at Royal Albert's Dock and Paul McCartney's childhood home.  You can see "Penny Lane" along the way to McCartney's house!  It is also where the famous Mersey Ferries are located (if you are craving a ferry ride, hop on-board).  In regular circumstances, the ferry will take you as far as Dublin, Ireland.  How cool is that?  And, if you are an English "football" fan, the atmosphere here is unbelievable so if you have time, catch a socially-distanced game. 
York
York is definitely a Harry Potter fan's dream.  Here, you can stop at the "Shambles" which inspired "Diagon Alley" in the books.  In the picture to the right, you can see me holding a Butterbeer – my only regret is that I didn't buy more of them!  York also has beautiful castles and a great history museum (hopefully it's open) for those that want a more historically-grounded perspective.  And, of course, the famous York Minster!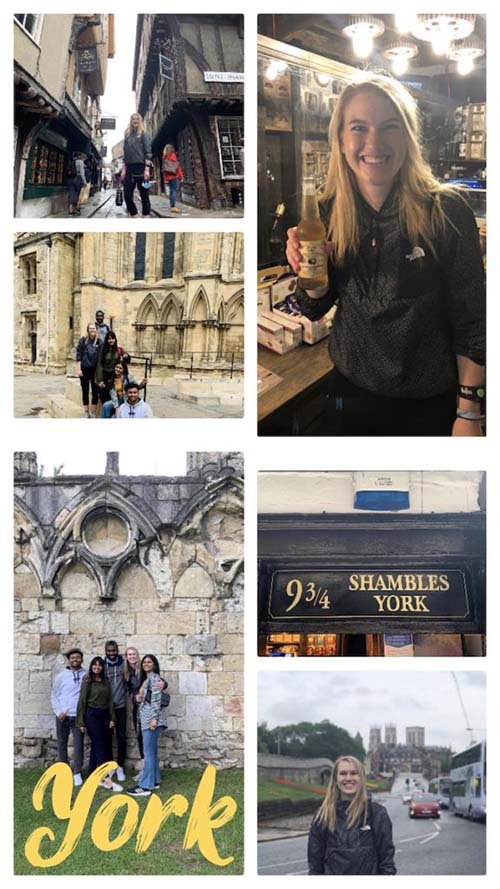 After these two day trips, we decided to rent a car.  The next seven places we intended to visit were farther away, but relatively close to one another.  We also felt that taking trains and buses would be riskier for the group.  The places we visited were Brighton, Bristol, Canterbury, Cliffs of Dover, Cambridge, Bath, and Nottingham (not in that order).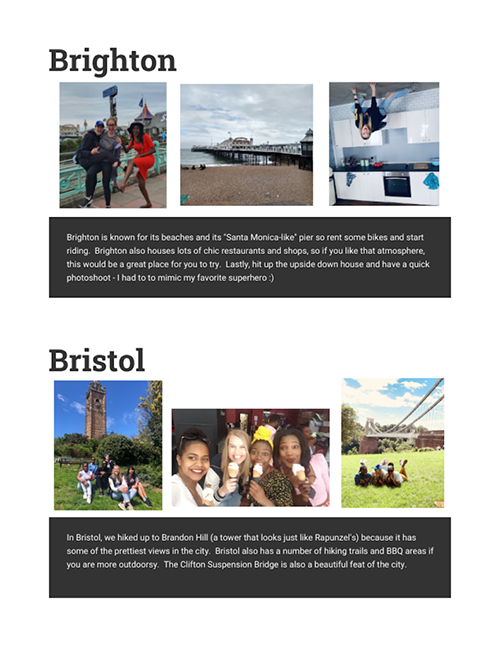 Canterbury
Canterbury is a place with a huge emphasis on English literature, as it's the home place of the "Canterbury Tales."  It is absolutely beautiful!  I would highly recommend taking a punting tour (a river ride that goes in-between buildings, homes, and restaurants).  There are also beautiful cathedrals and gardens around this historic-looking city.  The Cliffs of Dover was one of my favorite destinations!  It's a bit of a hike up the top of the cliffs, but it's worth it – great views and photos!  In the middle of the cliffs, there are a couple of caves if you're interested in further exploring.  Also, we found ourselves surrounded by more animals here than we have in a while – there were wild horses on the cliffs!  And, before you start your hike, you can explore Dover Castle which sits near the entrance. 
Cambridge
Cambridge is one of the most historic places to go in England because it houses Cambridge University.  Unfortunately, when we arrived, the university was closed for tours.  But, you can still walk around, take pictures in front of the University, buy some gear that makes you look like a Cambridge student, and see the beautiful vicinity.  It really is a neat city to explore! 
Nottingham
Nottingham still retains a portion of its medieval look, while keeping up with the times.  It wasn't the flashiest city we visited but had a friendly atmosphere and delicious restaurants.  Our favorite part of exploring Nottingham was driving a bit outside the city to visit Sherwood Forrest – we're all huge Robin Hood fans!  Hopefully, things will be back to normal by next summer because Sherwood Forrest hosts a number of concerts on the green space … would have been a dream come true!  Last, but not least, we visited the city of
Bath
This was my favorite place in England … so far!  Bath is home to the Roman Baths, which I suggest you visit and has some of the prettiest scenery of any of the cities.  Whether you want to book an excursion or just explore, this place is a must!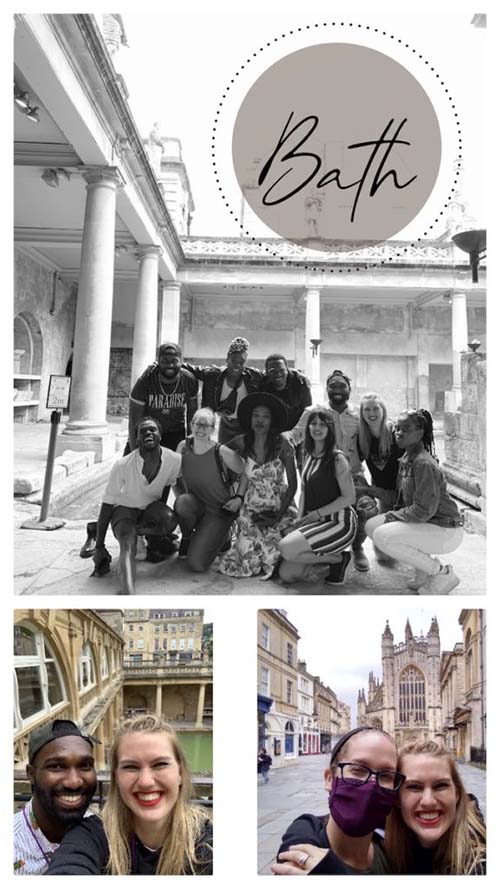 Regardless of where you are studying in the U.K. this coming semester, I am so happy that you took the plunge … you will love it!  Even though Covid-19 has added obstacles to your journey, remember to make the most of it!  But, don't forget to be safe and cautious too!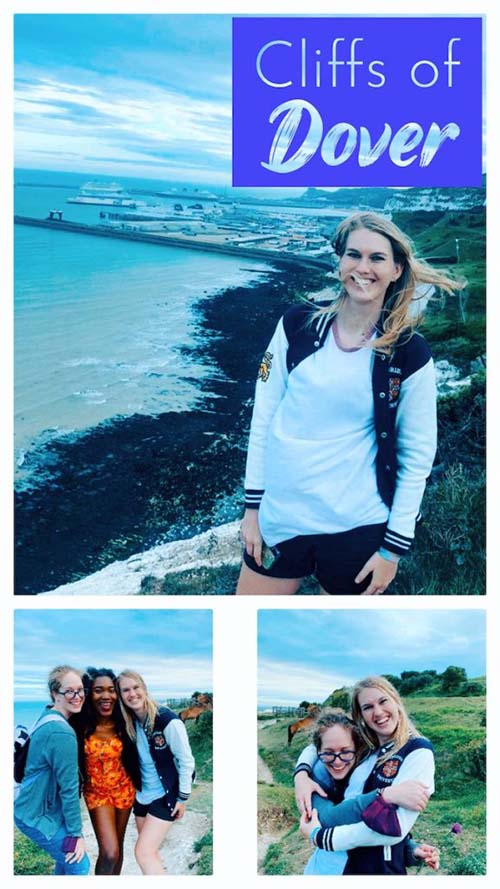 If you would like to find out more about studying in the UK, please fill out the "Contact an Advisor" form on the bottom or side of this page.
Published Originally: August 18th, 2020
by Krista Volden, Across the Pond Student Ambassador
Studying at: Newcastle University