Christmas in London: How to Get the Humbug Out
Published Originally: December 23rd, 2019
by Ellyn Cardon, ATP Student Ambassador
Studying at: SOAS University of London
When I think of Christmastime in London, I can't help but visualize a grumpy old man in Victorian costume arguing with omniscient ghosts who are bent on flip-flopping his curmudgeonly worldview. Charles Dickens' A Christmas Carol, published just a few weeks before Christmas in 1843, maybe a festive staple nowadays, but at the time it was written it was just another part of a Victorian revival of Christmas traditions. Christmas trees (popularized by Queen Victoria and Prince Albert), Christmas carols, jolly parties, and abundant gift-giving weren't always the norm for the winter season, and it is in part due to Dickens' festive story of redemption that some of the most popular Christmas traditions still stand. Whether or not you celebrate the holiday, the festive attitude is all around you. Here are just a few ways to get the "bah, humbug!" out of your life as you celebrate Christmas in the UK.
1. Go See Some Christmas Lights
While ordinary guttering streetlamps might give you a bit of the Victorian vibe you were looking for, you don't need to imagine wrought-iron poles in order to get the Christmas-y feeling. Various streets in London get all decked out from November to January (is it a competition? We don't mind if it is). Strung out over the traffic you will see angels, bells, fish, beautiful designs, and even LED screens; Oxford Street, a popular shopping area, is lined with lights that flash hashtags at you as you peer upwards. Different streets have events through November and December to officially turn the lights on; shopping deals, live music, guest stars, and treats make this a fun tradition to throw into your Christmas mix. Stop by Trafalgar Square to look at the tallest Christmas tree you'll ever see: a tradition lasting over 70 years, it's a gift from the people of Oslo to London to commemorate their brotherhood during the Second World War.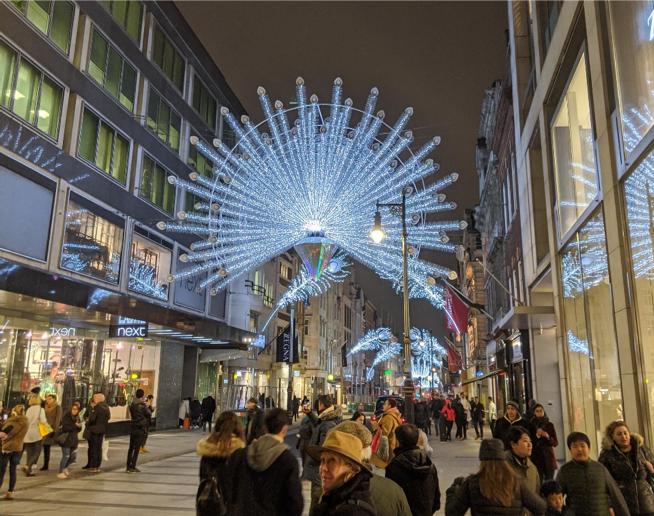 2. Eat Some British Christmas Food
Americans who celebrate Thanksgiving may recognize most of the traditional British Christmas dinner menu: turkey, cranberry sauce, stuffing, potatoes, and gravy certainly make a comforting meal to share with family and friends during the holidays. To add a bit of the UK twist, however, you might want to try Yorkshire pudding (a puffed-up egg pancake of sorts), mince pie (filled with a dried fruit and spice mix whose tradition, interestingly enough, dates back to European crusaders returning from the Holy Land), or a boozy Christmas pudding (also a dried fruit base, with an alcohol content high enough that you age it for a year and then light it on fire). Try a Swiss-roll type Yule Log or a traditional figgy pudding, and you have had yourself a merry British Christmas.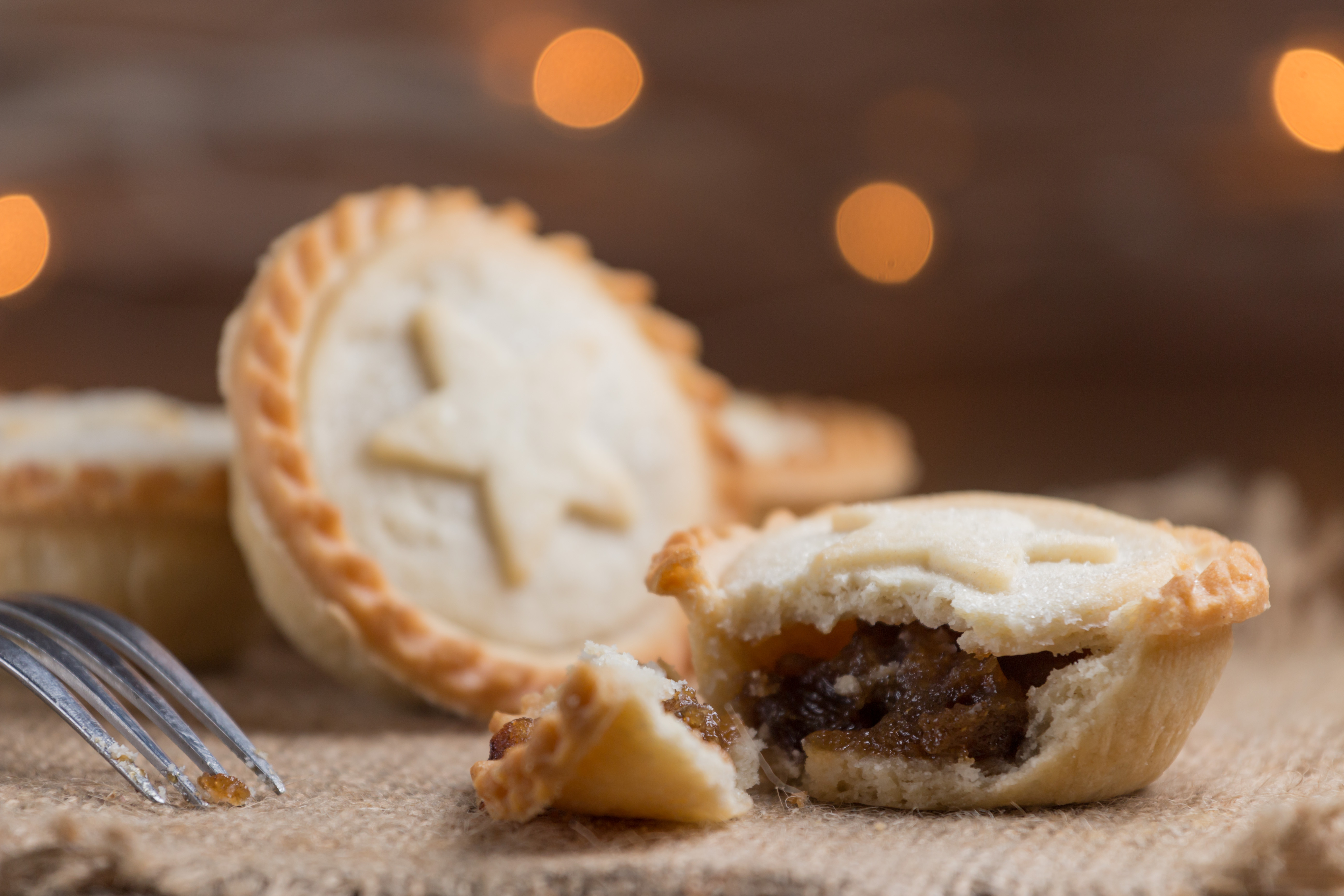 3. Shop at a Christmas Market
Admittedly this tradition has more of German background, but it doesn't change the fact that anywhere you go in the UK (and several times over in London), you can find yourself a Christmas market. Local and far-flung artisans alike gather under wooden sheds to sell their wares; Christmas music plays on loudspeakers (George Michael is still singing about last year's disappointment); mulled wine and hot chocolate stands tempt the shivering hordes, and even if you end up only buying a present for yourself, you've still partaken of the Christmas spirit. In Hyde Park's Winter Wonderland, the game is upped to include an amusement park as well, so you can be sure to find all kinds of entertainment in the chill (and wet, because it's London) winter air.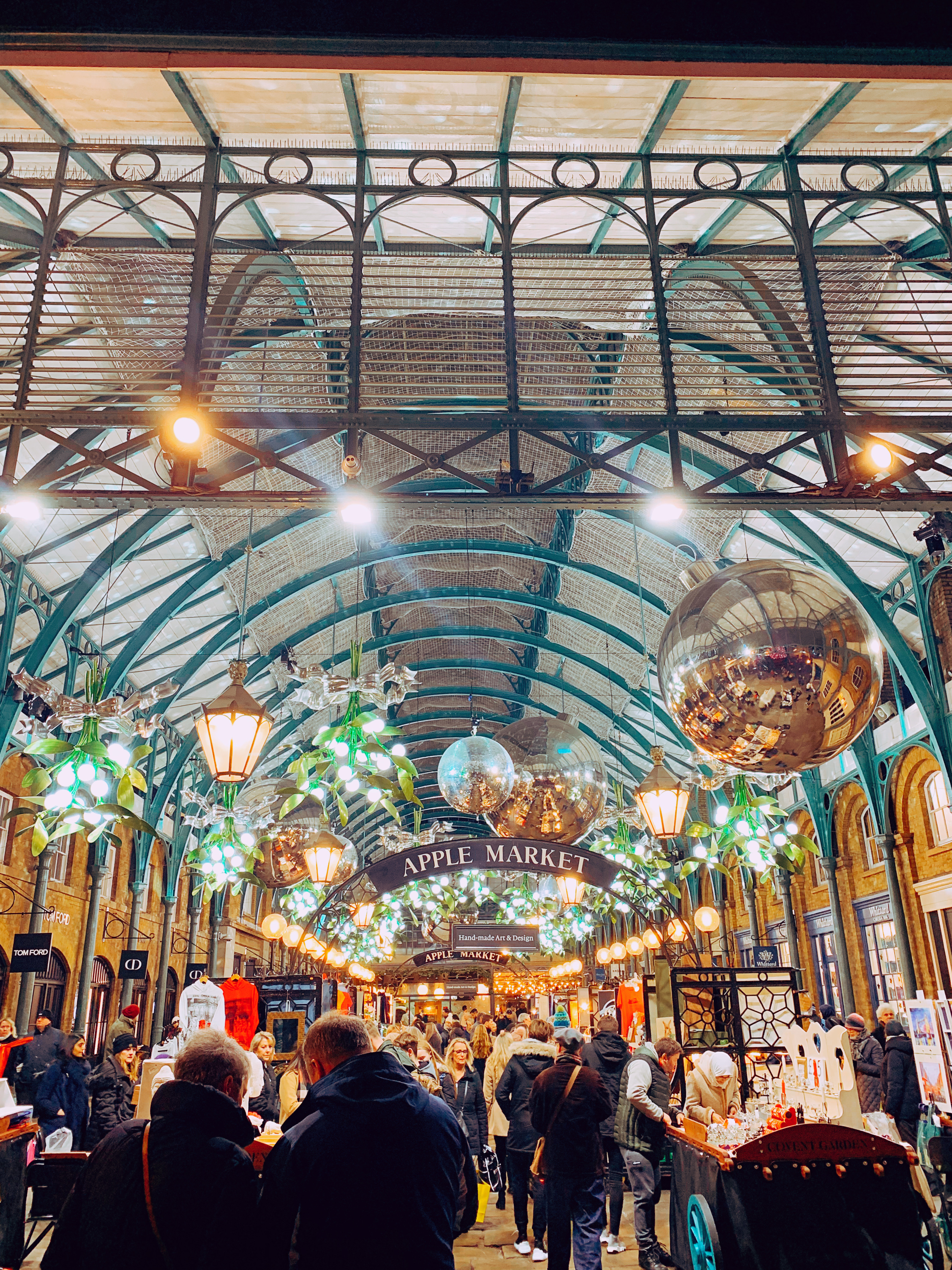 4. Attend a Performance
You don't have to go far to find a stage adaptation of Dickens' story during the Christmas season in London; look a little harder, however, and you'll find that there are all sorts of performances for all ages. Find a Pantomime, a family-friendly musical comedy show unique to Britain and its diaspora or attend some carol singing at a local church. Concerts of Handel's Messiah, holiday deals on tickets for shows at the West End, and much more await your viewing pleasure.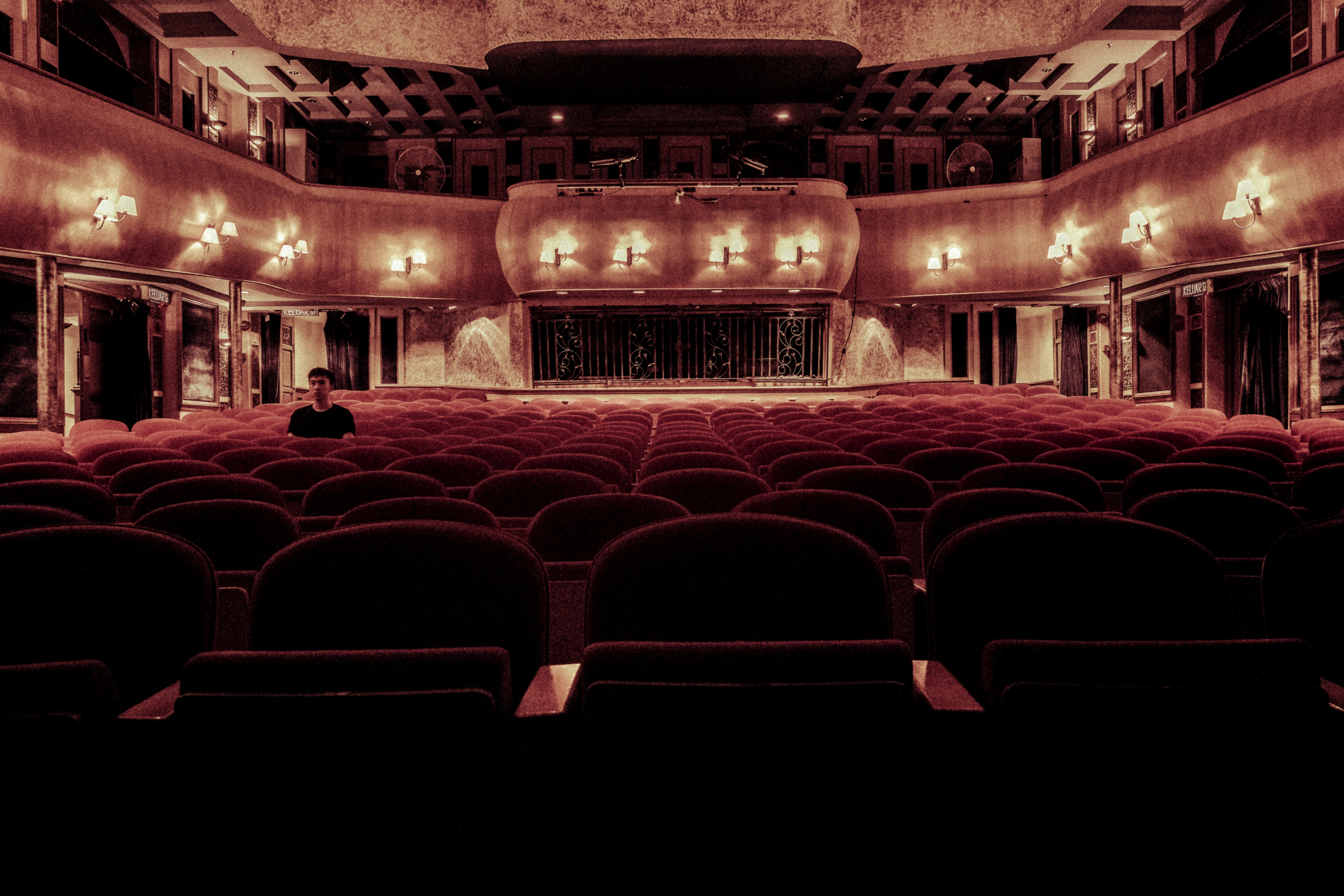 As a student living in the UK, you might find yourself far away from home during the Christmas season. Though your traditions may differ from what you see around you, and you may curse the cold and your distance from family and friends, the warmth of the British holiday cheer will help you feel right at home.
If you would like to find out more about studying in the UK, please fill out the "Contact an Advisor" form on the bottom or side of this page.