Best Coffee Shops in London
All around the world, people have developed the social tradition of coming together over a cup of coffee. Before moving to London, I spent several months working as a head barista in an independent craft coffee shop, and I fell in love not only with coffee but with the social spaces coffee shops have become.
They're the perfect place to study for exams, read a new book, or make new friends. Coffee is prepared and presented in different ways internationally, but it is a common ground for people from various walks of life. London is no different! London is one of the most multicultural cities in Europe and the rest of the world. Everyone knows English people love their tea but did you know they love their coffee too?
In this blog, I'll share some of my favorite coffee shops around the city and a bit about what makes each one unique. If you chose to Study Across the Pond, take the time to check out some of these amazing spots and find what exciting adventures and encounters they may hold!
10 Best Coffee Shops in London:
10. Brown and Rosie
South Kensington
Brown and Rosie is the cutest little café to grab breakfast and a coffee at any time of the day! It's only a ten-minute walk from Hyde Park.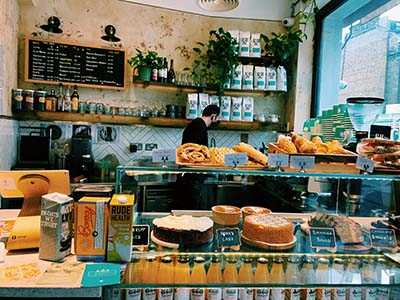 9. WA Japanese Patisserie
Charing Cross
WA Japanese Patisserie is a great stop for a cosy warm drink or delicious cake if you're spending a day in central London. It's the perfect place to try something new: like their Kurogoma black sesame latte, Purple Sweet Potato Latte, or Yuzu Citrus frappe!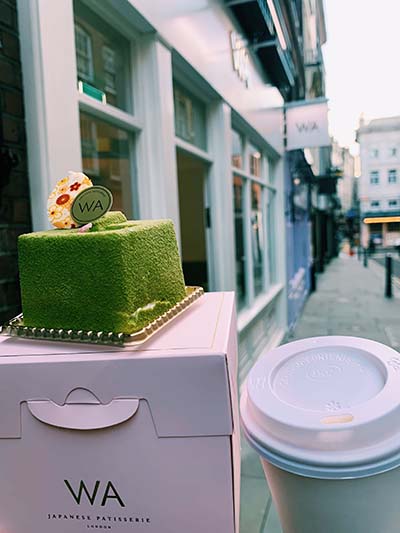 8. Monocle
Marylebone
Monocle is the perfect stop to grab an iced latte or iced tea on a warm day. This shop also has a pop-up stall with art prints and books you can purchase to enjoy with your drinks and treats.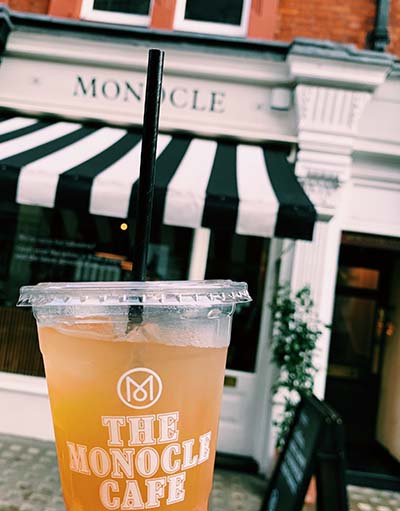 7. The Old Dairy
Fitzrovia
This is one of the most unique coffee spots in London. The building was converted from the old Fitzroy Dairy and still has the original tiling indoors with adorable cow motifs. Oh, and they have great coffee too!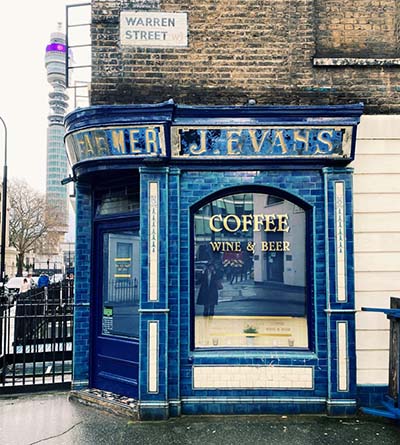 6. Ella's Place
Fullham
Ella's Place is one of the happiest coffee shops I've found in London, filled with beautiful fresh flours, yummy vegan snacks, and delicious coffee. They have a cute outdoor patio you can use to enjoy your treats and the fresh air.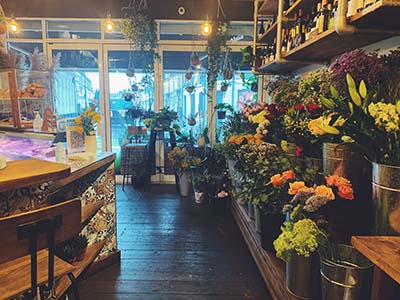 5. The Attendant
Fitzrovia
The Attendant offers a coffee shop experience like nowhere else. The entrance is located on Foley street looks like an old subway entrance, but this coffee shop is actually a refurbished Victorian-era London public restroom! I promise trying this unique coffee shop won't be a flush!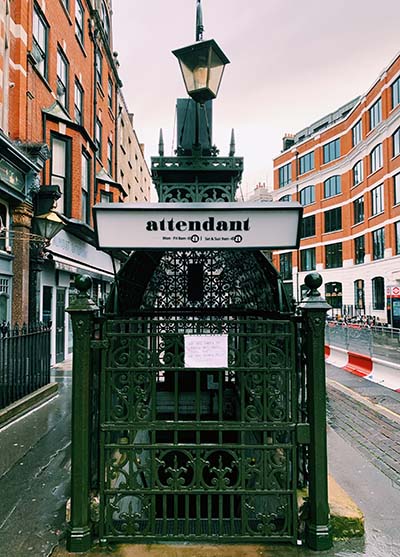 4. Artisan
Putney
Artisan is a cozy, London-based chain of four lovely coffee shops. They follow the motto "the heart of coffee" and it shows in everything they produce. This is one of my favorite coffee shops to study in.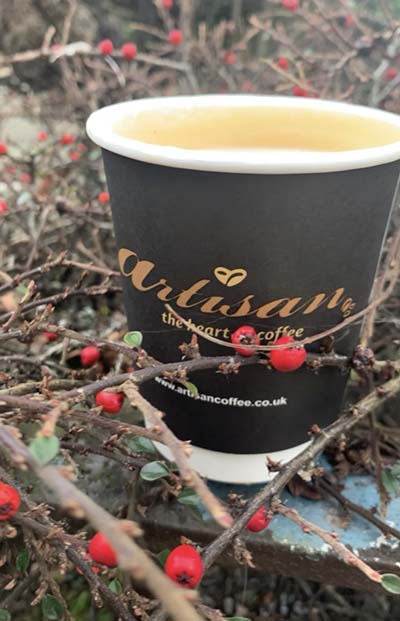 3. Fabrique
Covent Garden
Fabrique is an artisanal bakery and coffee shop from Sweden. They are known for their cinnamon and cardamon bun pastries, the perfect paring with an espresso beverage! They rotate seasonal pastries as well, so there's always something new to try!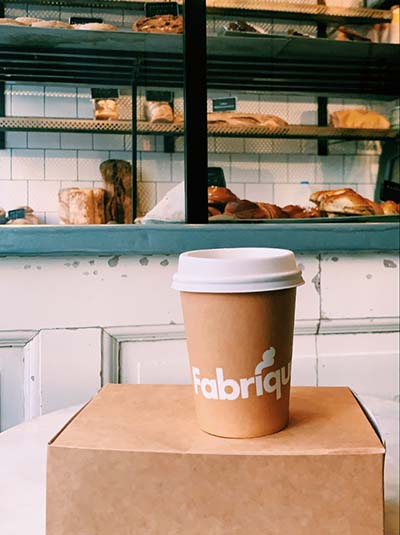 2. GAIL's Bakery
South Bank
GAIL's is a staple of London bakeries, specializing in fresh, handmade breads and pastries. For this blog, I wanted to focus on their South Bank location, near Waterloo station. You can grab a pot of tea and a cream scone for less than £5 and enjoy one of the best views in the city!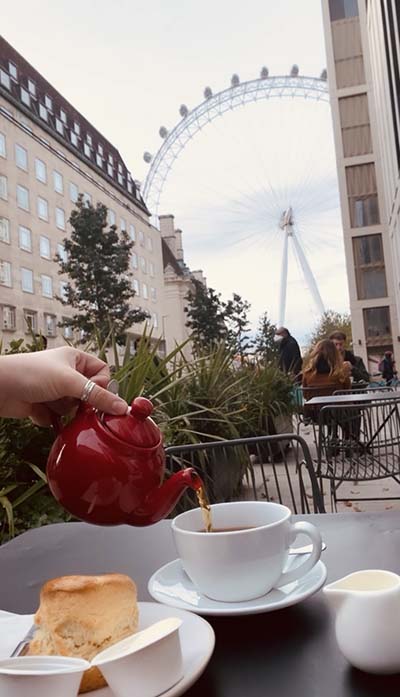 1. Farm Girl
Notting Hill
Last, but certainly not least: Farm Girl Café! This beautiful shop has to be my favourite coffee shop in all of London. They are known for their colourful menu, my favourite drinks being their rose and lavender lattes.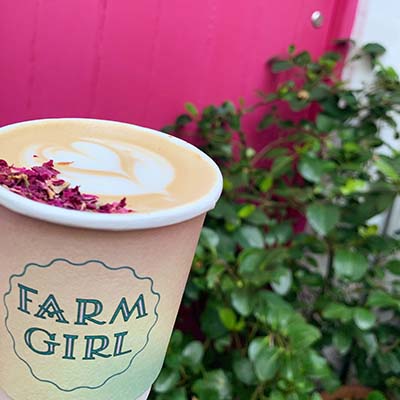 If you would like to find out more about studying in the UK, please fill out the "Contact an Advisor" form on the bottom or side of this page.
Published Originally: April 27th, 2021
By Sarah Farmer, Across the Pond Student Ambassador
Studying at: The University of Roehampton