An American Student's Guide To Packing Your Bags To Study In The UK
Nov 18, 2015 6:30:00 PM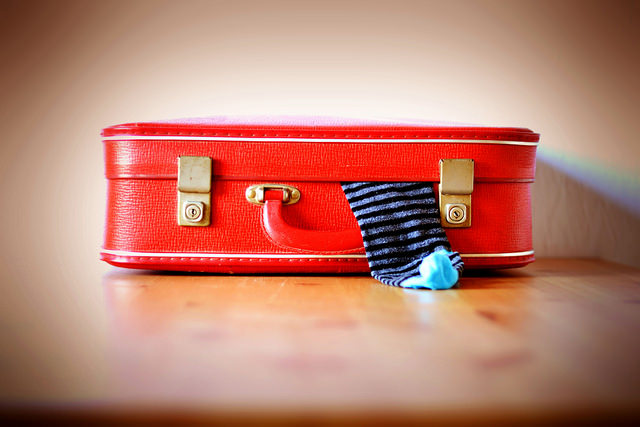 Now that you are ready for your adventure abroad, it's time to actually start packing up your life.  Now comes the big question – what do you bring with you?
The answer is less than you would think! You want to leave a lot of the essentials behind to avoid the hefty extra luggage fees that airlines often charge. Don't forget, you'll be able to purchase most home/ body care items in the UK, so why bring them with you and waste the luggage space?
But what do you need to bring? Let's start with the necessities that you'll need to have with you in your carry on:
You'll need to have the following documents with you at border control:
Valid p

a

sspo

r

t

w

i

t

h Tier 4 Student Visa

Origi

n

al

d

oc

u

m

e

nt

s

t

o

p

r

ove

f

i

n

a

n

c

ial s

u

p

p

o

r

t

f

or

tu

i

t

ion

&

m

ai

n

t

e

n

a

n

c

e

Origi

n

al

o

ff

e

r l

e

tt

e

r

f

r

o

m

t

h

e univ

e

rsi

t

y

A print out of your

C

AS

D

e

t

ails of yo

u

r

d

e

s

t

i

n

a

t

i

o

n (a

d

d

r

e

ss

/ 

t

el

e

ph

o

n

e

n

u

m

b

er) and instructions on getting there

Official transcript

Diploma
Also, scan and save a copy of all of the above in your web-based email or in your cloud drive so you can access anywhere.
Medication
If you are bringing prescription medication with you, it needs to be in the original prescription bottle with a note from your doctor detailing why you are taking the medication, and the original prescription with you in your carry on, just in case they check at border control.
Snacks
Bring some snacks with you, in case you get peckish on the plane or in the line at immigration. Do not bring any bottled drinks, as these are not allowed through airport security. However, we do recommend buying a bottle of water or bringing an empty water bottle to fill-up once you've cleared security.
Packing
Now let's talk about packing your suitcase. Remember; don't bother trying to stuff things like blankets and pillows in with your clothes, as you can buy bedding and towels, etc. once you are in the UK. 
Protection against the weather
Depending on where you live now, you could be preparing to experience a drastic weather change (looking to you, California!).  Pack clothes that can be layered easily and that can be used in different weather situations. Weather proofing is key; you may have heard that it rains a lot in Great Britain.
You would be right. While you can buy an umbrella once you have arrived in the UK, you may also want to pack a small one, just in case.  We recommend buying a 'waterproof' once you arrive – these are jackets that will protect you from the elements.
Luggage tips
Using space saver vacuum bags allows you to pack more, while taking up less space in your luggage.  These are great for heavier clothes, like sweaters and coats.  Be careful though, although they help you save on space, packing more in your suitcase will quickly add up on the weight, so be sure your bag is still within the weight limit allowed by your airline.
If you are able, you can also have a family member ship warmer clothes to you, when the weather cools down. This is a great option to avoid your suitcase being overweight. 
Another handy trick to make more room in your luggage is to roll your clothing, instead of folding.
Remember also that fashion in the UK may be a bit different than at home, so you may find that you acquire a whole new wardrobe while you are studying. Be prepared to do some shopping and pack a bit less to account for this.
Mementos
You will also want to pack some mementos from home, such as pictures of your family and friends, to stave off any homesickness. Also, don't forget your camera, laptop, and adapters!
And if you are still having some trouble with packing, Across the Pond has a handy Packing Guide to help you as you prepare to depart for you studies overseas!


Photo Credit: Craig Sunter