8 Ways Staying Fit & Active is Easy at Loughborough University
Published Originally: March 12, 2019
by Destiny Zynda, ATP Student Ambassador
Studying at: Loughborough University
Updated: July 19, 2019
1. Joining a sport on campus is ideal at Loughborough
There are over 50 sports teams to join within the university – whether you are dedicated to your chosen sport or want to try something brand new, there are limitless opportunities to get involved! Team levels range from 1 (most competitive) to 4 (just beginning) and even have a development team if you're just looking to hone a new skill in a non-competitive environment!
A full list of the sports available can be found here: https://www.lboro.ac.uk/sport/sports/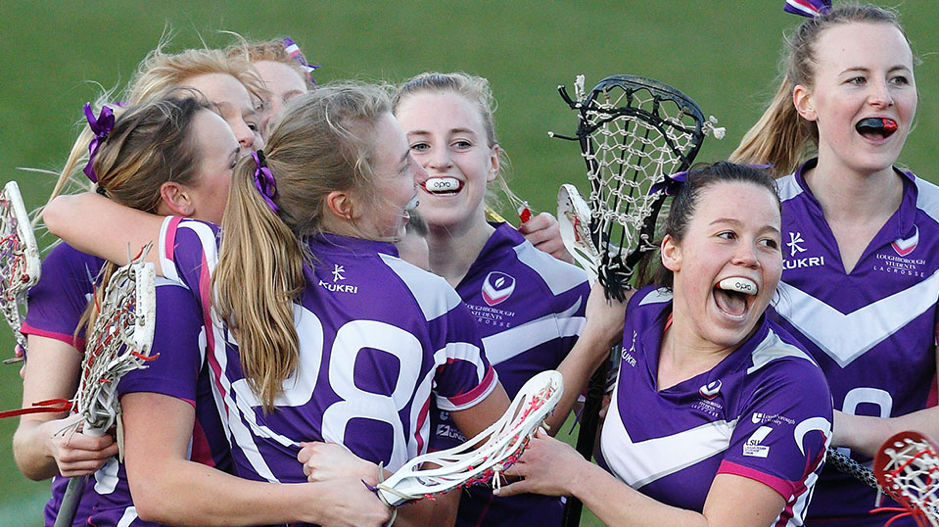 2. Even if you're not particularly sporty, there are TONS of active societies to join!
From Quidditch to roller hockey or even belly dancing or dodgeball, there is literally over 100 societies to keep you as busy or active as you want, while trying your hand at a new skill or talent! Training is never an obligation, and you can go as often/little as you choose.
A full list of societies to join can be found here: https://www.lsu.co.uk/getinvolved/societies/socslist/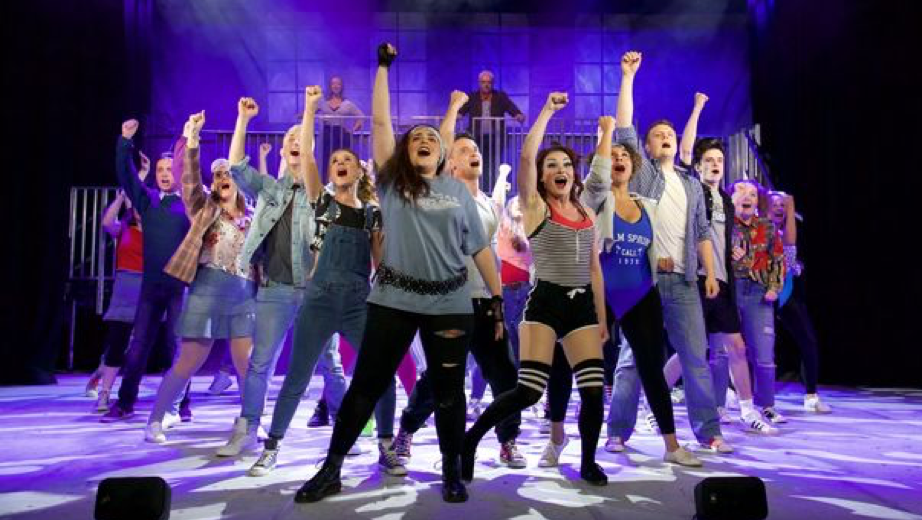 3. Hitting your 10,000 step goal will be your new minimum!
Walking to and from classes, going into town for groceries or dinner with friends, and just the day-to-day hustle around campus really adds up! I literally never have a day with under 10k steps. (smiley face or cry face… I haven't decided yet?!)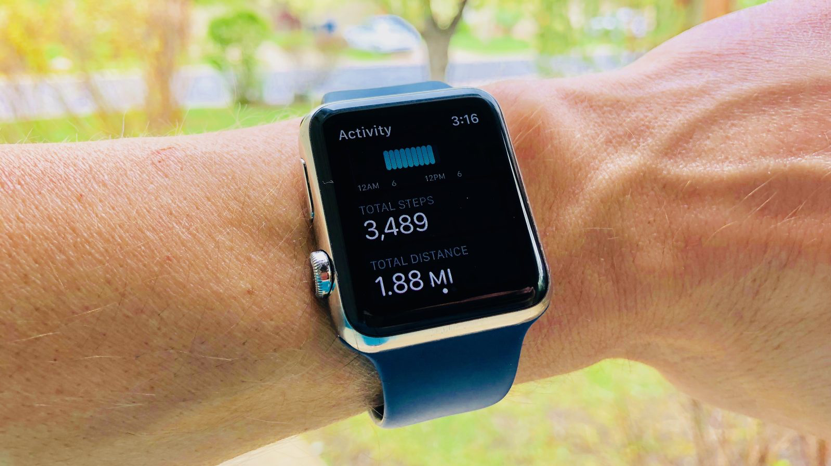 4. Get a new set of wheels – bicycle wheels that is.
If you want to get places a little quicker or go further distances around town, getting a bike is SO easy for students. With an on-campus bike shop, they sale and buy used bikes year-round so we don't have to spend an arm and a leg!
Plus, cycling still burns about 300 calories for half an hour. 😉P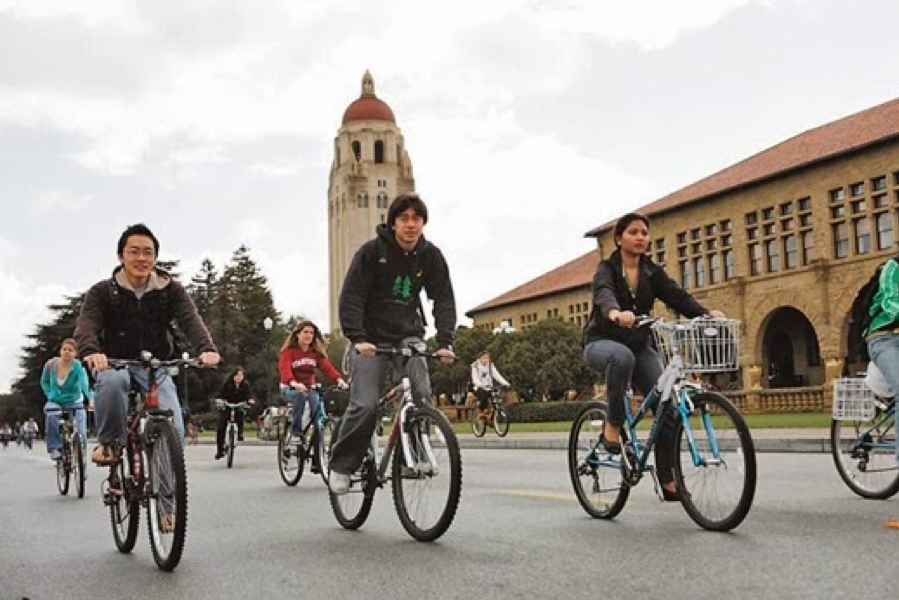 5. There are 2 state of the art gyms ON campus
Loughborough is home to one of the largest strength and conditioning gyms in the UK (heart eyes!) From cardio to olympic lifting to weight machines – whatever level of fitness you are there are options to maintain and progress your #fitnessgoals.
They even provide monthly challenges to the members for extra motivation (with rewards for winning, of course).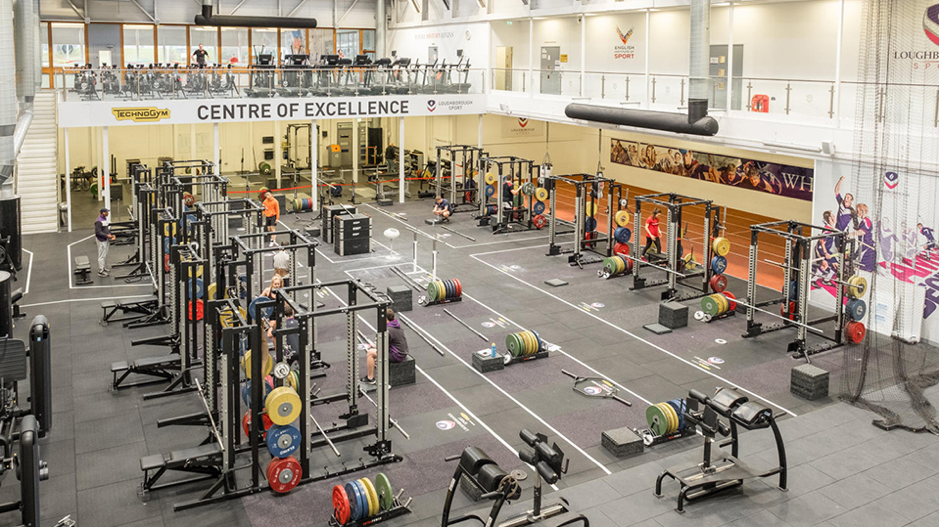 6. Zumba or pilates, anyone?
If group fitness classes are more your style, there is a wide array of classes to choose from that focus on relaxation, cardio, or all around strength and fitness that are going on around the clock! It's nice to get out of your normal gym routine and switch up the scene with fun music and a trainers added motivation in class!P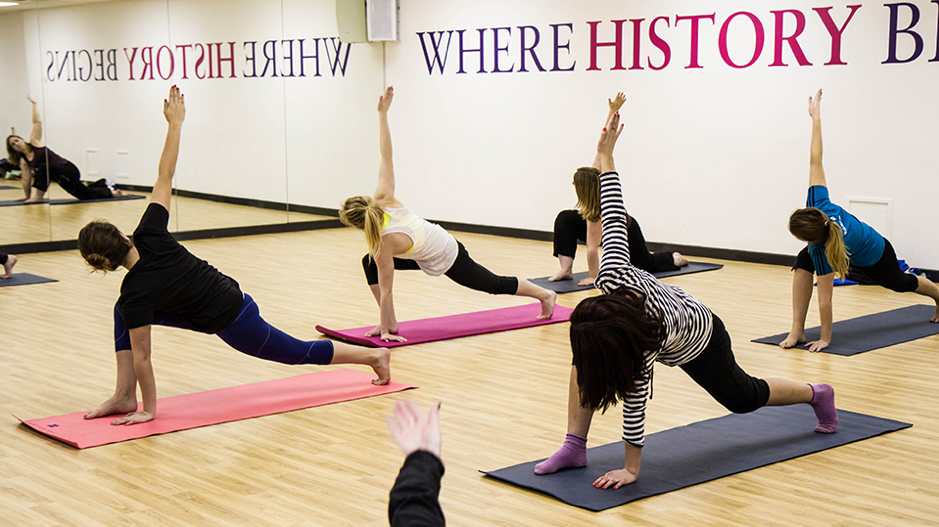 7. Get off the beaten path and explore!
If a gym setting just isn't your vibe, no worries! There are plenty of outdoor options as well. England is so beautiful and picturesque – you can get out and explore nearby parks and trails ranging anywhere from 7-15km in length.
You might even run into an old abandoned castle along the way (you know, cause that's just the norm around here!)P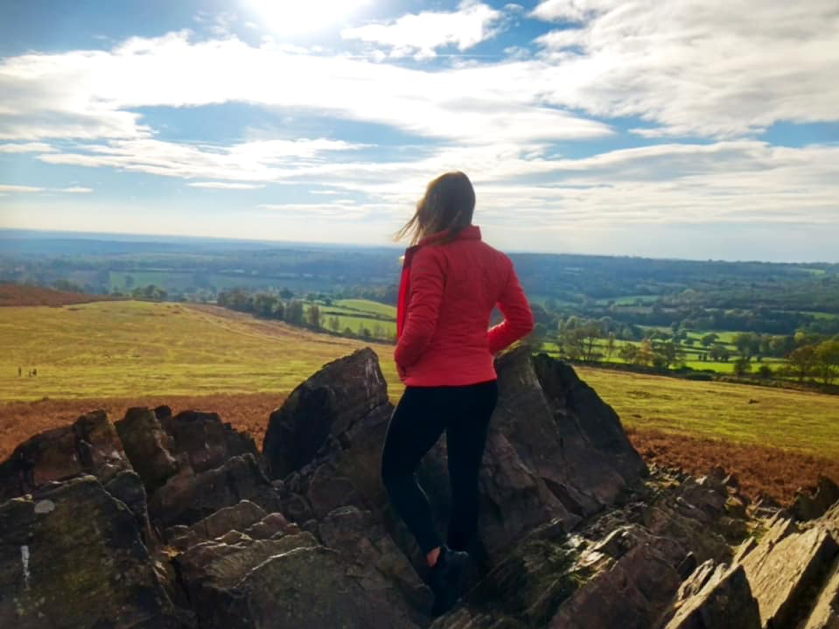 8. Make a classmate/roommate your workout partner!
Going to the #1 sports uni in the world means a good majority of students love fitness and sports! Keeping yourself accountable to someone you trust is always a helpful way to stay committed to a healthy and active lifestyle!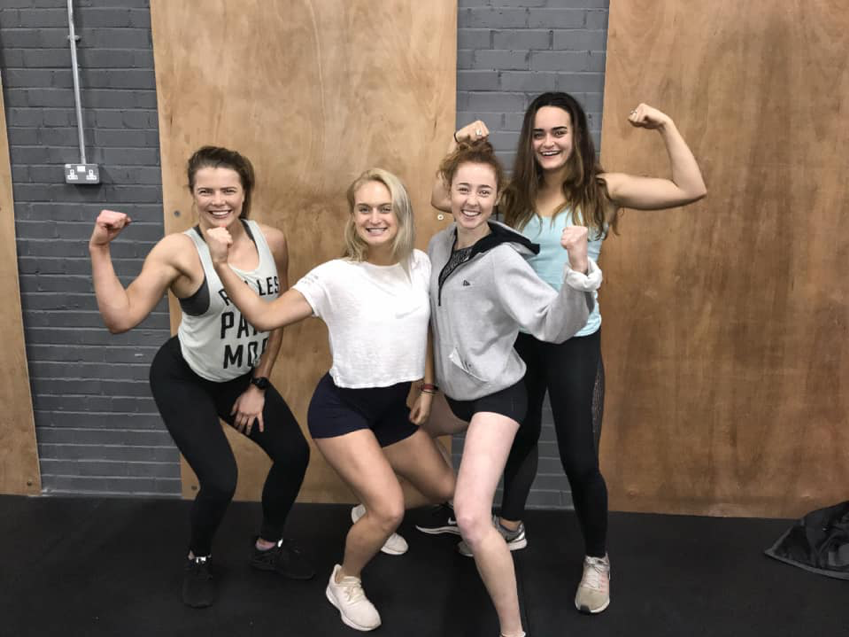 Getting involved and staying active is incredibly easy around Loughborough University. It has helped me stay fit while also getting involved on campus and really making it my home-away-from-home.
If you would like to find out more about studying in the UK, please fill out the "Contact an Advisor" form on the bottom or side of this page.
Or, if you want to learn more about staying fit during your time at uni, check out these related blogs: