7 Daily Facts Every American Student Should Know About Studying In London
Nov 11, 2015 6:00:00 PM
There is no doubt that London is one of the best cities in the world for study. It has everything that a student needs: delicious restaurants, buzzing streets, and even the odd celebrity. But as an American studying in London, what is it that you really need to know?
Here are 7 daily facts every American student should know about studying in London:
1 – ALWAYS carry an umbrella
When you open your curtains in a morning (or afternoon) there might not be a cloud in the sky, it might look like it will be a lovely, sunny, London day. But no. There is no way of predicting when the next British downpour will be. Stay dry and carry and umbrella!
TIP: Buy a clear umbrella, that way you can avoid the rain and see where you're going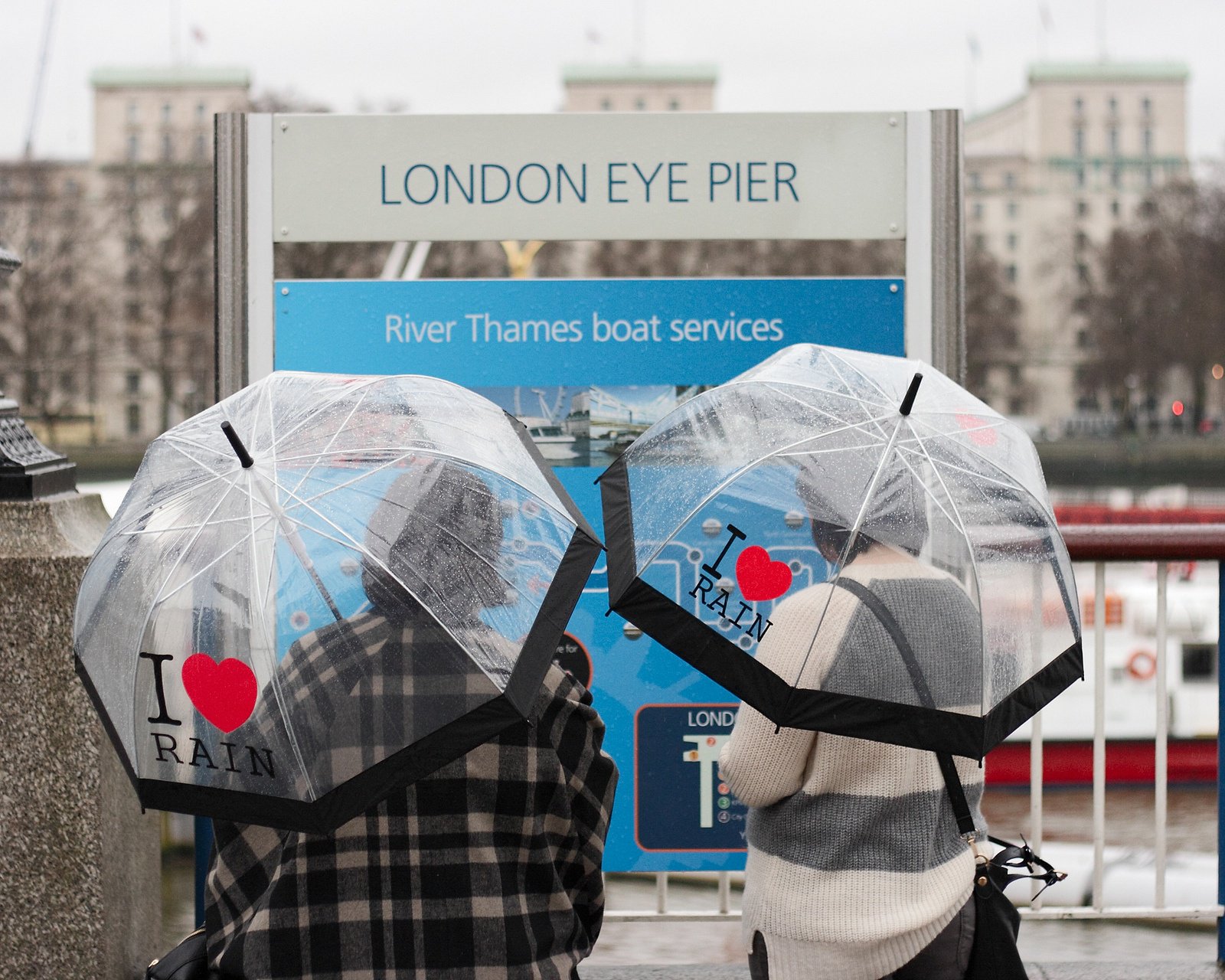 2 – You can NEVER be too polite
In England, you can never say please, thank you or sorry too often. You will find that everyone will apologise, even when something isn't their fault; if you bump into someone on Oxford Street, don't be shocked when they say sorry.
TIP: If you're thinking of going for a walk around a park, or heading into the countryside, it is common to say "good morning" or "good afternoon" to people that you pass, and SMILE!
3 – Stand to the RIGHT and walk to the left
…on escalators into and out of the Tube. Tube etiquette is BIG in London and we cannot stress enough how important this rule is – you definitely don't want to get in the way of busy commuters on their way to/ from work.
TIP: If you decide to walk on the left, be prepared to move quickly to keep up with the commuters.  Be careful and watch your step!
4 – Buying an Oyster card is a MUST for Tube travel
Sticking with the Tube etiquette topic: buying an Oyster card needs to be on your London essentials list. They help you to avoid the long queues and the dodgy machines that like to eat your change.
TIP: You don't need to wait for the barriers to close before scanning your card.
5 - DON'T take a mini cab
If you must take a taxi in London, stay away from the mini cabs. Only use the licensed black cab taxis whose drivers have to pass rigorous testing – they have to learn 25,000 street names and approximately 20,000 landmarks! And you know, the drivers might even give you commentary and interesting facts!
TIP: If you're low on cash, you can hail a cab through Uber, who automatically debit your card. And stay comfortable in the knowledge that those cabs are tracked.
6 - Campus London is THE place for study
Want to know of somewhere quiet and inspirational to study? Campus London is the right place for you. With seven floors of accommodating workspace, free Wi-Fi, a café and a fantastic location in the heart of Shoreditch – what more could you need?
TIP: Make sure you book workspace in advance to avoid disappointment
7 - Go EAST rather than West for nightlife
East is the home of cool and quirky hangouts, in particular Shoreditch and Hoxton, which love to showcase the DJ talent that London has to offer. If you like things that are a little bit different, this is definitely the place for you.
TIP: To make the most of the experience, go with a group of friends AND plan your route home before venturing out
Now that you have these facts, there is no doubt you'll become a surrogate Londoner in no time at all! 
Feel like London is calling? Discover the All-In-One student's guide to studying in London - which includes a guide to your university essentials, and then the fun part... a guide to your lifestyle essentials. Learn all about why London could be the best place for you, download our guide below.


Photo Credits: James Blunt, Angelo Amboldi, Matthew G, Rachel Lovinger, James Barrett, Moyan Brenn, Hugo