7 Awesome Reasons To Do A Dance Master's Degree In London
Published originally on Mar 31, 2015
by an ATP Student Ambassador
Updated: July 10, 2019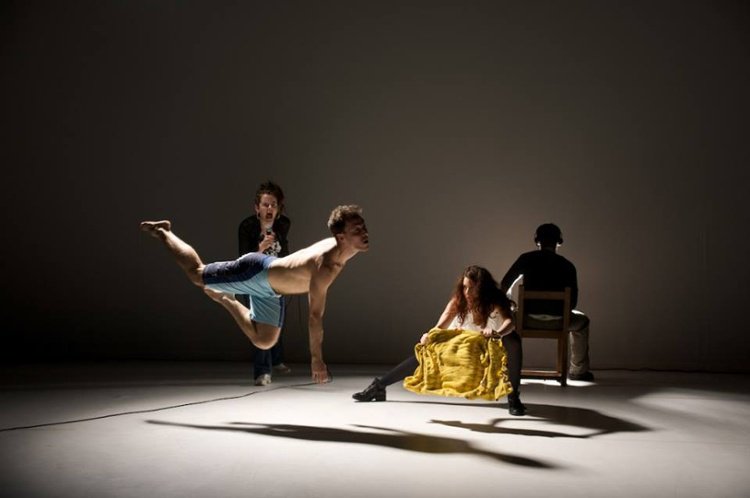 This post is sponsored by the University of Roehampton.
Everyone at the moment seems to want to visit London.
The cultural melting pot of old, traditional buildings and theatres, meeting contemporary entertainment and energy means the capital of England has become the place to be, with experiencing the arts a main draw for dance students worldwide.
For those looking to take their university degree onto the next step, a Master's dance degree in London could be the best thing you do for your career. Here's 7 awesome reasons why…

1. Theatres and shows
London's west-end theatres and beyond is awash with dozens of world-class shows every night of the week. After setting a record for combined ticket sales topping 14.5 million in 2013, the city continues to attract new audiences, new shows and new talent.
Studying dance in London means you can experience top acting, singing and dance performance every day of the week – as long as you can afford to go that often!
2. World's only ballet master's degree
Can you believe there is only one university worldwide offering ballet at Master's degree level? Well that one university is called the University of Roehampton, found in London.
The course, which "interrogates the concept of ballet by asking philosophical questions about the works and stylistic elements of both training and choreography", also has a focus on history for Master's students.
If you want to take your ballet studies past your undergraduate degree – there is literally only one place you can go!
3. Home to a dance museum
London is home to the V&A (Victoria and Albert) Museum described as 'the world's greatest museum of art and design'.
Featuring a continually evolving mix of dance shows and exhibitions, the Museum is a must-visit for any dance student visiting London. Recent exhibitions have seen the spotlight shone on the origins of black dance, dance costume design, and 20th century dance inspired by Germany.
4. Potential jobs post-study
Here at Across the Pond, we've found from our experience in helping over 10,000 students study in the UK that those looking at a Master's degree in the UK also have a desire to find a job in Britain afterwards.
If this is the case for you, then London is a great place to start your search. As we mentioned at the top of the blog, London is renowned for its stunning theatres and world-class shows. Although the competition for jobs for these shows will be incredibly high, this is your opportunity to make a real go of your career aspirations.
5. Learn in a modern university
Despite the stunning architecture London and the city's universities possess, it's still important to study at a university with up-to-date facilities.
As an example, the University of Roehampton, London's only traditional campus university, was named the 'Best modern university in London' by The Sunday Times Good University rankings 2015 – a high accolade within Britain.
This was followed up by the university with plans to modernise their facilities in an $118million masterplan, ensuring all students get access to the best possible education.
6. International exposure
London is a true global city, hosting nearly 103,000 international students, from undergraduate to Master's degree, every year.
This means that any dance classes held as part of your studies in London is bound to contain a mix of people with different ethnicities and backgrounds. For dance students, this is a brilliant way to be inspired by and expose yourself to new moves and routines from a variety of cultures.
7. Choice of degrees
You may have realised from your research already that the variance in dance Master's degrees isn't very wide.
In London, and in particular at the University of Roehampton, there are 9 interlinking degrees to choose from including dance anthropology, South Asian dance studies and ballet studies.
To see the other 6 dance degrees available, download our free guide Partner in focus: Dance master's degrees at the University of Roehampton.
Bonus: Consider the University of Roehampton
With their historical campus situated in the southwest, the University of Roehampton is a small, friendly, collegiate community in a beautiful environment where students live, learn and socialise together.
Roehampton is London's only traditional campus university, with first-rate academic, sporting and leisure facilities as well as hosting over 10,000 students every year – a quarter of whom are postgraduates.
If you're interested in studying a Master's degree in dance at the University of Roehampton, take a look at our free eBook
Photo Credit: Roehampton Dance Facebook
If you would like to find out more about studying in the UK, please fill out the "Contact an Advisor" form on the bottom or side of this page.
Are you interested in learning more about studying in London? Check out these related posts: