5 Steps Toward A Successful Career In Publishing
Feb 18, 2016 3:00:00 PM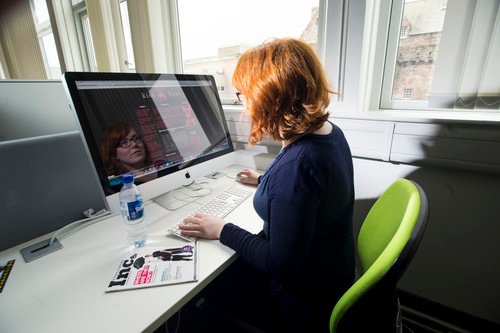 Whether you've got your heart set on becoming an award-winning novelist, renowned magazine editor or something else in the publishing sector, there are some really important steps you need to take in order to make a successful career for yourself in the industry.
Of course you're not going to get these jobs right away, but follow these five steps below, and with a little patience, you can achieve your dream job quicker than you may anticipate…

1 – Get a great degree
Don't just get a degree – get a great degree! This means that you need to do your research effectively on both the universities and the publishing courses they offer. While the university should hold some sort of publishing or quality accreditations from industry partners, the courses they're offering should be informative, diverse and excite you at the prospect of learning them.
Remember – the 'name' of the university isn't always important to employers. What is important are the skills and exposure you will develop during your Publishing degree, so make sure as rule number one, your degree of choice will provide you with the right skillset to thrive in your career.
2 – Search for work experience
Now more than ever, employers are looking for students to use their spare time to gain experience in the area they wish to pursue as a career. For some, it is hard to find a balance between studying, a part time job, work experience and the other fun parts of being at university!
But if you can spare the time to find and undertake some work experience, you can expect your resume to well and truly light up in the face of an employer in the future. Sometimes, universities offer support for students looking for work experience – be sure to read carefully what's on offer as part of your course.
3 – Earn a regular writing slot
You may already hold some sort of a regular writing slot, even if it is your personal blog. Whatever platform you're writing on, keep on doing it and do it well! As well as demonstrating initiative, having your own writer's slot shows potential employers that you're prepared to be proactive in your attempts to have a career in the industry – a great habit to have!
Even better, if you can get some of your writing published outside of your own blog on a regular basis, this will highlight to employers that you understand the publishing process, have experience in dealing with an editorial team, and your work is well received by others.
4 – Gather your work, always
Once you've successfully managed to get a job in the publishing industry, that's not a sign to stop gathering all the work you've done so far! This is the beginning of you starting to compile a portfolio to impress future employers and ultimately ensure your achieve your dream job!
Whether you choose to compile your work on your blog, through an online tool such as Journo Portfolio, or in physical document format, make sure you keep on storing your creations, always.
5 – Work on your resume, always
Yes, resumes are so important – particularly if you want to become a freelance writer. Just like your portfolio, you need to show the work and experiences you've undertaken previously and keep it updated as best as possible.
Also, PLEASE make sure you spellcheck your resume! You are a publishing student in the making, so grammar must be your upmost priority across everything you write. Remember to use another person to proof-read what you create, and if you want extra protection, why not look at using a web tool like Grammar.ly?
Give yourself every career advantage by starting with the right degree!
These five steps will hopefully help you structure the next few years as you look to complete a degree and enter the publishing world for the first time. The most important step that will help you achieve your dream job over any other step in this blog is of course, your Master's degree.
Edinburgh Napier University, based in Scotland, has developed the ideal Publishing Master's degree that is not only intensive and industry focused, but has also been described as the 'standard bearer for publishing education in the UK' by the Professional Publisher's Association.
Within an international context, students undertaking the MSc Publishing degree will gain relevant, work-ready skills such as:
Specialist training on traditional and digital publishing
Knowledge of the latest publishing processes and technology
Familiarity with every aspect of the publishing process
Critical thinking and problem-solving skills
Additionally, Edinburgh Napier's MSc Publishing degree offers the opportunity to meet industry professionals and attend prestigious events such as the Edinburgh International Book Festival!