5 Step Process to Making the Most of Your Across the Pond Advisor
If you are going to use the Across the Pond services, then these steps are a MUST in order to take advantage of the organization and all of the help they provide.
***First remember that not many people had or have access to an advisor or mentor that is willing to help (FOR FREE on your part) through the application and visa processes. Applying to school, especially one that is on a different continent, can be challenging. It is important to realize how lucky you are to have these mentors guiding you and helping you through the whole process because it makes your life easier in so many ways! This person is a mediator between you and the university you are aiming to gain acceptance into.
If you are like me, you will have a lot of questions! No worries…because your advisor will come to your rescue!
1. GET TO KNOW YOUR ADVISOR!
Your Across the Pond advisor is sort of allocated to you at random, and I got really lucky with mine! Get to know your advisor a little because you will be working with them for months prior to the start of the school year. Some of you might just want to keep things simple and not really know your mentor, but I feel it is important because developing a professional relationship will make your experience even more pleasant with that person.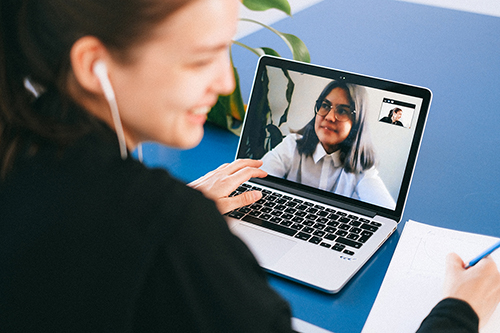 2. DON'T BE AFRAID TO ASK QUESTIONS!
Y'ALL! This is exactly what your mentors are here for! They are here to answer questions and clear up any confusions for you. Please don't think your questions are stupid because they have probably been asked by others and are valid. Across the Pond's advisors are well-trained in their jobs, so they will most likely have an answer to your concerns. If they can't answer things, they can easily direct you to people that might be able to be of further assistance!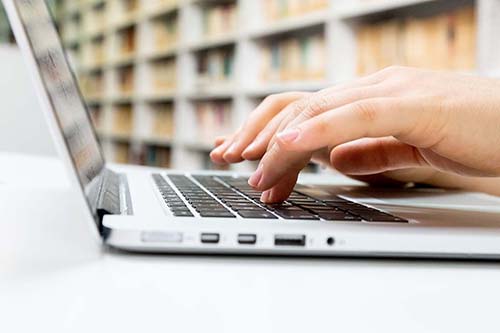 3. FOLLOW INSTRUCTIONS!
If your advisor is providing you with tasks and deadlines, PLEASE do your best to follow those because they are doing this for a reason. You need to be able to keep up with deadlines for applications and visa processing to not fall behind. Your advisor has deadlines as well, and it is crucial to follow yours in order to not make their job difficult. Yes, they are a guide to you, but it is not their responsibility to do all the work for you. Take charge if you are given strict deadlines!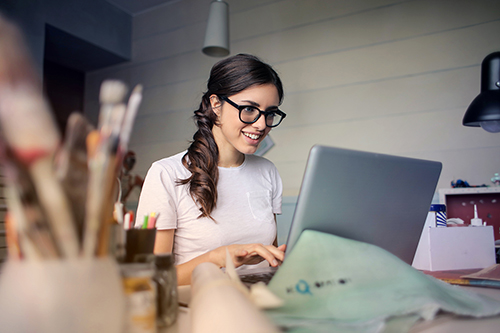 4. RECOMMEND ACROSS THE POND TO OTHERS!
If you are like me and had a positive experience with Across the Pond, recommend this service to others you might know wanting to apply to grad school in the UK. If you have constructive feedback for your advisors or the program in general, please email those thoughts to an advisor in the organization to ensure even better experiences can occur for future candidates.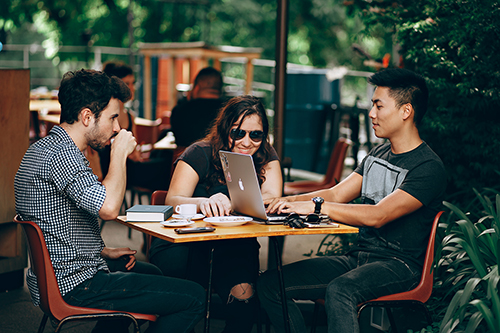 5. GRATITUDE!
Again, I was beyond grateful to have the advisor I did and had the most pleasant experience applying. She made me feel like a priority! You are your advisor's priority too, and their job is to make sure you find the best program and help you understand what it takes to gain an education abroad! Show some gratitude! Thank your advisor for all they do because it is hard work looking after hundreds of students at the same time! A little thank you can go a long way in their busy schedules.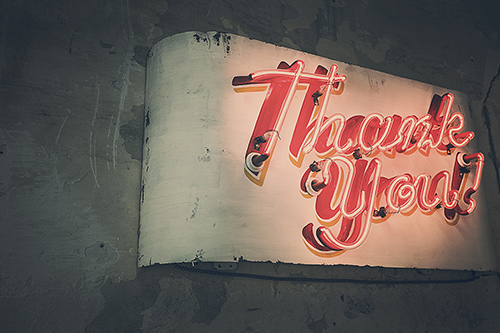 Overall, remember that they have tips for you that some people won't have! Take advantage of this amazing process that makes applying to any school that much easier!
Good luck and all the best with Across the Pond!
If you would like to find out more about studying in the UK, please fill out the "Contact an Advisor" form on the bottom or side of this page.
Published Originally: July 28th, 2020
by Ria Shome, Across the Pond Student Ambassador
Studying at: Royal Holloway, University of London